Sometimes a question comes up when I'm writing, and the answer is as close as Google (does anyone remember having to go to an actual LIBRARY to find out answers to things?). Sometimes you have to go a little farther.
A couple of years ago, when my agent and I were tossing setting ideas for a new series back and forth, I said, "Maybe they own a vineyard," thinking that maybe Mr. Stanley and I could use his airline points for a trip to California. But then she said, "What about a bourbon distillery?"
Being the agreeable little writer that I am, I said, "Okay!"
After which I hung up the phone and went, "Um, I don't drink liquor. My bourbon days are (thankfully) long past." On the other hand, I do live in Kentucky, which is the absolute best (some might say only) place in the world to get good bourbon whiskey. So I gathered up the previously mentioned Mr. Stanley, and we drove an hour South to tour the Buffalo Trace Distillery It was a tough job, but my brave and heroic husband drank my share of the free samples.
I learned a lot of good stuff about bourbon—I can quote grain bills (I even know what a grain bill is! It's the ratio of corn to wheat and/or rye and/or whatever the hell else is being fermented to produce the alcohol. Mostly corn). I know that, in order to be bourbon, it's also got to be aged in NEW charred oak barrels. There are actual laws about it. To be Kentucky Straight Bourbon Whiskey, it's got to be made in KY (duh), aged for at least two years, and have a grain bill of at least 51%. There some other details, like how much alcohol can go in the barrel and how much is in the final bottled product. But my next book is about the barrel part of the business. The cool thing is that the barrels are re-used to age other spirits—which led me down the path of Brandon and Lesa's story.
Brandon is one of the brothers from one of the families that own Blue Mountain. He's the business major, the marketing guru, the one in the dress shirt and khakis, and he knows that if he makes an exclusive deal to sell his used barrels to another distillery, he can exploit that for everyone's benefit, and he's going to sell them to his heroine's family's distillery. But what to distill?
Luckily, my glorious editor, Robin Haseltine, happened to go on a cruise that landed her and her husband at a tequila tasting right about the same time I was starting my research. Ah ha!
Bring on more research. And if my bourbon days are behind me, we REALLY don't want me reliving the tequila days!
Unfortunately, I don't live a hop and a skip from any tequila distilleries. Google did tell me, however, that like Kentucky Straight Bourbon Whiskey, tequila has rules. It's got to be distilled from blue agave, and can only be made in the Mexican state of Jalisco. Aaaand if you look on a map, Jalisco happens to be right smack dab next to Puerto Vallarta, a really cool place with lots of resorts.
And my 25th wedding anniversary was coming up, so…
Hasta la vista, USA!

I'm not sure the IRS will buy my story that this was a business trip, however…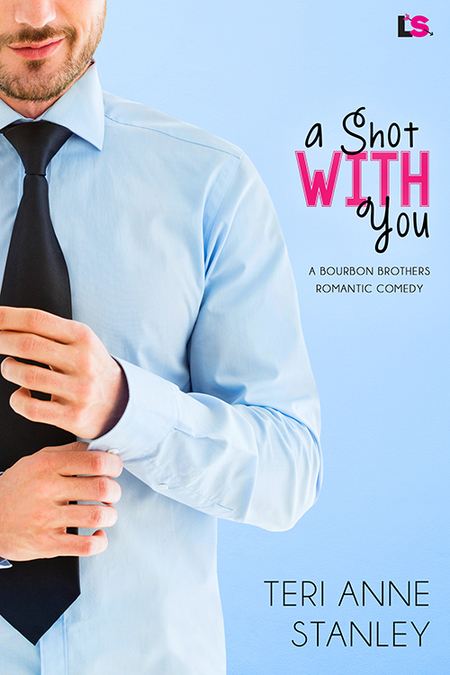 One more will never be enough…
Bourbon is in Brandon Morgan's blood. His family owns the best bourbon brand in the country—or it will be with his marketing genius. And after meeting the fiery daughter of a tequila distillery owner, he's never been more sure.
His barrels, her tequila. It's a match made in heaven. But only if he can keep his hands off the owner's daughter…and his secrets to himself.
Lesa Ruiz will do anything to keep Little Possum afloat, but one look at Brandon's gorgeous dimples and Lesa knows two things for sure: forever is not in the cards with this man and he's way too sexy to resist for long.
Well, three things… Brandon is hiding something, and she'll need to get a lot closer to figure it out and save her family's legacy.
Shots, anyone?
Romance Contemporary [Entangled Lovestruck, On Sale: January 9, 2017, e-Book, ISBN: 9781633758391 / eISBN: 9781633758391]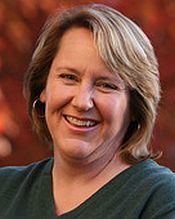 Teri Anne Stanley has been writing since she learned to hold a crayon. Though her handwriting hasn't improved, her spelling is a little better now. She spends her days as an evil genius's sidekick in a research lab, and her nights weaving tales of heroic hunks and sassy, smart women. When she's not at work, Teri, Mr. Stanley, and the Stanlettes enjoy spending time at their weekend estate, located in the thriving metropolis of Sugartit, between Beaverlick and Rabbit Hash, Kentucky.