Happy New Year Fresh Fiction Readers!
I hope that you all rang in The New Year exactly how you wanted!
As for me, I was in my jammies long before midnight, tucked into my bed with my beagles snoring by my side and a good book on my kindle!
And maybe, just maybe, a glass of sparkling vino on my nightstand!
Today, I'm toasting to my new release, BREAK POINT.
BREAK POINT is a two-part romance. Part One is equal parts steamy and sad. College transfer student and tennis hopeful, Juliette Smith, falls for her dreamy, alpha coach, Drew King. He's all man with the most spectacular forearms. Their affair is forbidden and steamy until it's not…anything…anymore.
Part Two reintroduces us to Jules and Drew a few years later, both carrying baggage—Juliette's slightly heavier than Drew's. Given a second chance, the pair has to work through all the emotions and coming to terms with their past while taking care of Darla—Jules' daughter.
At one point during the story, Drew is tasked with caring for a sick Darla. With a sore throat and a fever, Darla is a mess. Inside Drew's bachelor pad, he doesn't have much to offer her for comfort other than a can of Arnie Palmer Iced Tea and Lemonade. Of course, Darla is smitten with Drew at her first sip of "Arnee's."
I happen to agree with Darla—I love an Arnold Palmer. A true mocktail, it's refreshing and sweet. Named for the golf legend, the drink has been around for a long time.
His website tells the following story, "Arnold had been drinking the combination for years. After a hot day on the course at Latrobe Country Club, he would ask his wife Winnie to make him an iced tea with lemonade." Years later, he ordered his combo at a restaurant, and a woman nearby said she'd have what he was having. The rest is history.
Although it is widely believed to be equal parts iced tea and lemonade, Arnie himself told ESPN it's three parts iced tea and one part lemonade.
Now just because an Arnie Palmer doesn't typically have alcohol, doesn't mean we can't spike it up for a good adult time!
I personally happen to love frozen vodka lemonade mixed with iced tea. Poolside. 🙂
Check out this recipe I found for Sweet Tea and Vodka Lemonade on epicurious:
INGREDIENTS
2 large tea bags for iced tea
1/2 cup boiling water
8 fresh mint sprigs
4 cups lemonade made from frozen concentrate
1/2 cup vodka
Ice cubes
8 lemon slices
PREPARATION
Place tea bags in medium bowl. Add 1/2 cup boiling water. Let steep 4 minutes. Discard tea bags. Place mint sprigs in large pitcher; mash with muddler or handle of wooden spoon until slightly bruised. Pour in tea, lemonade, and vodka. DO AHEAD: Can be made 1 day ahead. Cover and chill.
Fill 8 highball glasses with ice. Divide sweet tea among glasses. Garnish with lemon slices.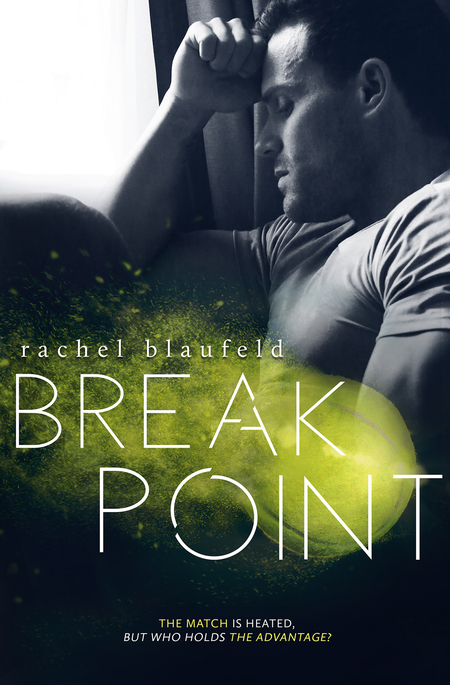 The match is heated, but who holds the advantage?
A brand new STANDALONE from Rachel Blaufeld with a quick trip back to Hafton U., featuring a cameo from the guys in Vérité.
*$1 of every Preorder & Release Week Sale will go to Local Women's Shelter.
Juliette Smith, star tennis player, is starting over at a new university. Traumatized by hazing at her last school, all she wants is to attend classes, win tennis matches, and be left the hell alone. She should have known her coach, Drew King, would be a problem from the moment he flexed his sexy-as-hell forearms. What happens when you mix a pissed-off woman with a bunch of snooty teammates and a hot coach? A heated match, complete with team politics and a forbidden game of singles with the coach.
It's reckless and hot until one of them taps out.
Unable to admit she may be better off as a double, Jules is convinced she needs to play the game of life alone. Then life throws her a lob and she runs smack into her past. Coach King is back, and he wants to take control of the game. But she's not certain she wants his advice when it comes to the life she's built. The power struggle is on, but this time off the court.
New Adult | Romance Erotica Sensual | Romance Sports [On Sale: January 5, 2017, e-Book, ISBN: 2940157205089 / eISBN: 9780997070743]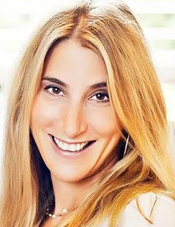 Rachel Blaufeld is a bestselling author of Romantic Suspense, New Adult, Coming-of-Age Romance, and Sports Romance. A recent poll of her readers described her as insightful, generous, articulate, and spunky. Originally a social worker, Rachel creates broken yet redeeming characters. She's been known to turn up the angst like cranking up the heat in the dead of winter.
A devout coffee drinker and doughnut eater, Rachel spends way too many hours in local coffee shops, downing the aforementioned goodies while she plots her ideas. Her tales may all come with a side of angst and naughtiness, but end as lusciously as her treats.
When she isn't writing, she can be found courtside, tweeting about hoops as her son plays, or walking around the house wearing earplugs while her other son, the drummer, bangs away.
To connect with Rachel, she's most active in her private reading group, The Electric Readers, where she shares insider information and intimate conversation with her readers.