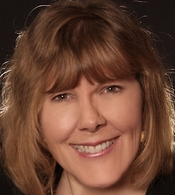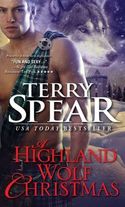 I LOVE Christmas and decorating, and for werewolves it's the same. The only difference might be that they LOVE decorating with live plants as it reminds them of their trips to the woods. Evergreen garlands. Mistletoe. Poinsettias. But even better, the Highland wolves in A Highland Wolf Christmas are starting a brand new tradition! A living tree!
Shelly is the botanist in the family, and this is her dream. Not only will the pack enjoy the living Christmas tree, but after Christmas day, the pack will gather and they'll plant it and make even more of a forest on their castle grounds. What can be better than that?
Just in case you're interested, they do have living Christmas trees at various places that sell trees for that special time of year. If you decide to have a wolfish Christmas, they recommend getting the tree late in the season so that it's not in the heat-warmed house for too long. As to having that hot wolf help you decorate it, you'll have to do more of a search for him.
Do you have a special Christmas collection? My daughter has snowmen. I have santas. But I also have snowmen and other Christmas assortments. The wolves are just like us. They have Christmas collections including hand painted ornaments, wood carved wolves, steins etched with wolves (this is in a Silver Wolf Christmas and at the Silver Town Tavern), and more.
I saw the cutest cupcakes created with wolf-like heads made of chocolate frosting the other day. But I have to tell you, the wolves wouldn't make treats like that!
Also, the wolf pack works together to put all of them up while drinking mulled wine and wassail, listening to Christmas music, talking about Christmases past and more. A wolf pack is all about family, not just for Christmas though. This is also a great time to enjoy the winter family activities together. How about building a snowman or two? They're even going to open up the castle, decorate more than usual, and share the Highland love.
American wolf packs often decorate the day after Thanksgiving, though in A SEAL Wolf Christmas, that was more of a last minute thing and not something Anna was interested in doing, until she got into it. It's just hard not to. She made strands of popcorn garland and Bjornolf loved her for it. Highland wolves would normally start decorating early, especially when a castle is involved because it's so big, but the tree had to be put up late since it was a living tree.
Do you know what the best thing is about that Christmas tree? Calla's rescue. Here she was, decorating away when out of the blue, Guthrie was leaping into the heart of danger, throwing her to the floor, and….kissing her beneath the tree.
And that, my friends, is the best possible way to decorate werewolf style for Christmas!
What would you do if you were pinned beneath Guthrie MacNeill, a hot Highland wolf beneath the Christmas tree?
About A HIGHLAND WOLF CHRISTMAS
It's going to take a lot of mistletoe…
Guthrie MacNeill, financial advisor for his clan and werewolf pack, is at his wit's end when the pack leader's mate hires a gorgeous party planner to bring holiday cheer to the castle. Guthrie's wildly attracted to Calla, except he can't reconcile the fact that his job is to save the clan's money, and hers seems to be to spend it.
To warm this Highlander's heart
Calla Stewart has never had a more difficult client. The laird and lady of the castle are delightful, but the handsome Highlander holding the purse strings is quite impossible. Since she specializes in holiday magic, Calla hopes she can make the scrooge-like wolf lighten up. Then Guthrie takes on the role of Highland warrior to protect her from an unexpected threat, and the holidays take a turn for the passionate.
About Terry Spear
USA Today bestselling author Terry Spear has written over two dozen paranormal romance novels and medieval Highland historical romances. In 2008 HEART OF THE WOLF was named a Publishers Weekly Best Book of the Year. A retired officer of the U.S. Army Reserves, Terry also creates award-winning teddy bears that have found homes all over the world. She lives in Crawford, Texas.