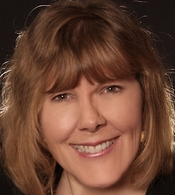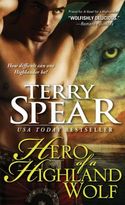 Everyone knows how important first impressions are, aye?
Grant MacQuarrie, the hero of my recent release HERO OF A HIGHLAND WOLF, wants badly to make a strong first impression on my heroine—he wants to scare her off! Colleen Playfair wishes to claim her inheritance, a Scottish castle in the highlands. But she is an American, what could she possibly know about managing such a large estate. Grant knows. His people have been taking care of the land for generations. As far as he's concerned, the sooner Colleen leaves, the better.
And here you thought he would try to make an impression to woo the lass! Nay, just the opposite. And so, Grant has it all worked out with his Highland wolf pack. They will get all greased up, bare-chested, swing hefty swords, and wear kilts—voila! The lass will take one look at all the ferocious fighting and she won't last long. Problem solved. Everything can go on as it has for centuries.
So this is the plan:
Grant's triplet brothers, Enrick and Lachlan, joined him as they watched the men gathering in the inner bailey. Everyone was dressed in kilts and no shirts. Grant had figured they would look even more fearsome that way when the lass arrived. Their muscled shoulders and torsos were oiled, their skin glistening—making them appear as though they'd been fighting for some time previously. Their swords and dirks were at the ready as they waited for word to start, joking and laughing with each other in the meantime.

One hand resting on the hilt of his sword, Enrick, the middle triplet, shook his head, his tawny blond hair tousled by the wind as he stared down at the gathered men. "Seems you're going to a lot of trouble to make the lass think we're warlike barbarians in an attempt to scare her away. Or make her think she has no say in what we do."

"I'm hoping this will be enough," Grant said, giving Lachlan a scowl as his youngest brother—by fifteen minutes—grinned, his dark brown hair curlier than Grant's and Enrick's, his eyes the darkest brown of the three. He was also the most lighthearted, not as serious as the rest of them. Except in battle.
Ahhh, the perfect first impression to get the job done right, aye?
Colleen drove into the inner bailey and saw the sight she had tried to envision on the way here. But nothing had prepared her for this. Hot, hot, hot men in kilts with oiled abs, pecs, and bare legs, and wearing leather boots—some ancient, others more modern. The men were absolutely drool worthy! The only thing she regretted was that she hadn't been given the opportunity to oil them down.

She even considered stopping some of the sparring men and offering to rub oil on any spots they had missed, just to show they didn't intimidate her.

She parked and just stared out the window, jaw dropping as she watched the men slashing at each other with humongous swords, the metal clanking and the sound reverberating off the castle walls. She was dumbfounded and enthralled. This was nothing like the movies, or even the Renaissance fairs or Celtic fests she'd attended. The battling men were so close up and real. And so many of them. Maybe thirty?
But despite Grant and his clans's best efforts, Colleen refuses to leave her birthright. She arrives, more than ready to take Grant on. (In fact, after seeing his bare chest—among other things—she is more than ready to battle with the stubborn alpha.) Even though she doesn't know all the plays he intends to make, she is still ready. She is an alpha and a strong leader. Someone who knows how to take charge as well as compromise…which are important skills when facing down a greased up, sword wielding, sexy highland shifter!
Okay, so see how important first impressions are? Really, really important. What might you have done differently to make the right kind of impression? If you were Colleen, how would you have handled the situation?