Aidan's breath came out in a frosty mist as he continued making his way down. Seeing the deep never-ending chasm on either side of their ledge, he felt his blood turn to ice. He was afraid one misstep by either of them while they attempted to shift and dress could mean their demise.
"If we have to, we can call for a helicopter rescue," Ted said.
"Not when any of us are wolves, we can't." Aidan looked down, another fifteen feet, or so, to go. He wasn't even sure he could stand on the ledge with them, or if Holly or Nick would have the strength to climb up, even with the aid of the rope. Had she ever climbed an ice mountain before?
Nick had the gear, so he probably knew how to climb, but could he? Aidan noticed the way he was holding his front paw, not resting it firmly on the ice, and that indicated he'd injured it. Aidan couldn't see a break. Maybe a light sprain, or a bad one. He hoped he was wrong.
He moved carefully down a few more feet, shaking loose more snow. He was sweating, despite the cold. When he finally reached them, they tried to make room for him. Snow fell from their wolf coats and showered down into the dark abyss.
He didn't want them to move an inch, yet there was barely any room for him too, and the extra weight on the shelf concerned him. He tried to cling partly to the snow wall behind him, and began to remove the pack, holding onto the ice pick stuck in the ice at the same time. Everything was a struggle. He kept worrying he'd lose the pack and then somehow, he'd have to carry them up using the rope. He couldn't think like that. Only positive thoughts.
Holly shifted. He hadn't wanted her to shift yet. But she took up less space in her human form, and she could help him with the pack. She took hold of it and set it at her feet, then began pulling out clothes to wear. "Are you injured?" Aidan asked Nick.
He nodded.
"I'm fine, scrapes and bruises, but fine." Holly yanked on one of Nick's long sweaters.
Aidan managed to carefully maneuver onto the ice ledge, the cleats helping to keep him from slipping, but Holly was in bare feet, the cold hard on her feet, and even with socks on, she was at risk for slipping.
He reached her, pulled her into his arms, and gave her a kiss. "God, you scared me. Both of you." He pulled off the parka, then helped her into it. "I need you to go up first. Can you climb?"
"I watched you come down."
Which meant the only training she had was his one demonstration. He couldn't risk her going up by herself. It just would be too dangerous. "Okay, Nick, can you climb up with an injured wrist?" Aidan asked.
***
I love action-packed scenes that create conflict and show off the characters' mettle. How do they cope with the trouble? How do they work together with each other? Do they fall apart as a couple? Or do they team up to get out of the catastrophe?
I watch all kinds of true life stories of people who are in peril. One of the shows was about couples on a first date and the trouble they get into. In one case, it was a couple who went on a tour of a state park, and instead of staying with the tour group, they wandered off, heard a waterfall, and tried to find it. They finally did, but a couple of days after they got lost. Did they continue to date once they were finally rescued? No. But in another case, the couple were stuck on the side of a mountain during a brutal snowstorm that wouldn't let up. For them, they realized they'd kept each other alive during the ordeal and they married and lived happily ever after.
So that's the fun of putting people in peril and seeing how they deal with it. Are they ready to throw their partner to the wolves? Or will they do everything they can to see that they both make it out alive?
Everyone goes through perilous situations. Here's a personal example. One time when I was about twelve, I had swum way, way, way out past the jetty where they would pull in sharks at times and I didn't even realize I was out that far in the black, very deep ocean.
My mom stayed on shore with my sister. My dad, who wasn't the best of swimmers, started out after me, stopping to call my name, trying to get my attention. He didn't want to swim out as far as I had, afraid he couldn't make it back to shore. I was floating on my back, my ears under water. When I finally looked up and heard him, I couldn't believe how far out I was. It was really frightening, knowing all kinds of things lived in the Atlantic Ocean, and I was so tiny way out there. Dad couldn't have rescued me if I had panicked. I began to swim back to shore. My only thought as I sawm, "I can do this. Don't worry about what's in the water. I can do this." Of course in a different situation, things could be a lot different, but in that one, I had to keep a cool head, if I was going to make it back to shore safely. I finally did, and I always was well aware of where I was at all times after that.
It's okay to be scared. It's normal. And that's what I show with the characters in this story. They have good reason to be scared, but you have to do the best you can do to save yourself in a situation like that.
Have you ever been in a situation where you didn't know if you were going to make it? If so, did you panic? Or keep calm and do the best you could?
Billionaire Wolf Book 2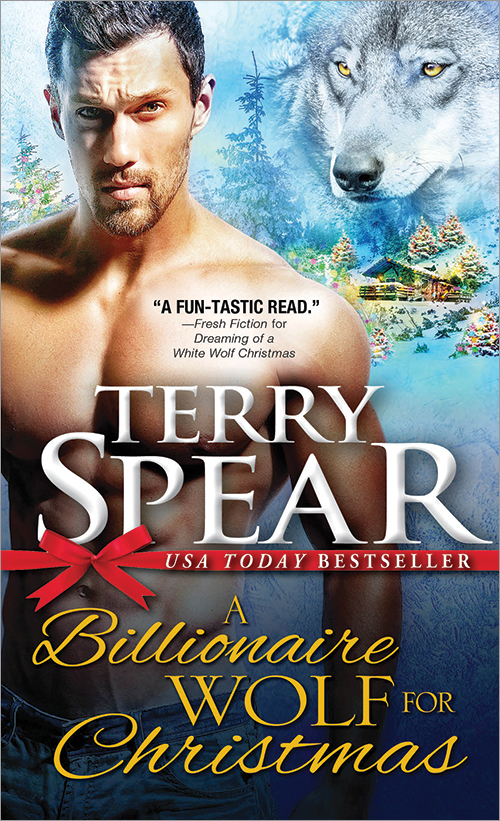 When the wolves' own blood betrays them, they risk their lives to find a miracle.
Wolf shifter Dr. Aidan Denali has been working day and night to find a cure for werewolves' alarmingly sudden decline in lifespan. The key to the problem eludes him. But when Aidan grudgingly leaves his work to do some holiday shopping, he meets a remarkable she-wolf whose mysterious pack could bring him one step closer to the answer.
Dr. Holly Gray is thrilled to meet the wolf who's been working so hard to help others. Now, it's her turn to help him. But while their attraction is sizzling, the packs are at odds, and the danger is increasing. It's going to take a holiday miracle for Holly and Aidan to get themselves—and their loved ones—out of this alive…
Billionaire Wolf series:
Billionaire in Wolf's Clothing (Book 1)
A Billionaire Wolf for Christmas (Book 2)
Paranormal Romance | Romance Paranormal [Sourcebooks Casablanca, On Sale: September 25, 2018, Paperback / e-Book, ISBN: 978149265584 / ]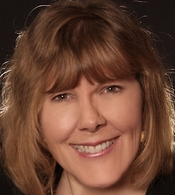 USA Today bestselling author Terry Spear has written over two dozen paranormal romance novels and medieval Highland historical romances. In 2008 HEART OF THE WOLF was named a Publishers Weekly Best Book of the Year. A retired officer of the U.S. Army Reserves, Terry also creates award-winning teddy bears that have found homes all over the world. She lives in Crawford, Texas.