Hi, Tessa! Welcome to Fresh Fiction. Please tell us about yourself and a little bit about your book, THE DEAD SEASON.  
Hi everyone! I grew up in Canada and now live with my family in Connecticut. I was a freelance journalist for many years, and while I enjoyed the work, I also craved a creative outlet. That's what led me to start writing novels. THE DEAD SEASON is the second book in the Shana Merchant series of mysteries, the first of which, DEATH IN THE FAMILY, was released in early 2020.
For readers who may not be familiar, can you give a little background on the setup for the Shana Merchant series?  
Shana Merchant is a former NYPD detective who narrowly escaped abduction when the serial killer she was hunting turned his focus to her. All the police know about Blake Bram is that he, like Shana, is from Swanton, Vermont. Traumatized by her kidnapping and haunted by the knowledge that she has a personal connection to the killer, she moves with her fiancé to the Thousand Islands of Upstate New York, where she takes a job with the detective branch of the New York State Police and prepares to live a quiet life in the sleepy community. Instead, she and her partner are pulled onto a case involving a missing man, his wealthy but maladjusted family, and their private island, upon which Shana finds herself trapped.
THE DEAD SEASON picks up a few weeks later, when Shana's PTSD has finally come to light and she's on suspension. Unable to work, she's actively pouring all her energy into finding Blake Bram when a homicide draws her back to Swanton.
Shana has to go back to her hometown in Vermont to try to solve a case before a serial killer–who is also the man who kidnapped her–strikes again. Shana has her own reasons for leaving home and would rather not return. What makes a reluctance to go home an interesting plot point for a character?  
The concept of "home" can mean different things to different people. For some, it's a place of comfort. Others would rather avoid it at all costs. Shana has complicated feelings about her hometown, which she knows produced a monster, and this inner conflict makes it difficult for her to focus on her work as an investigator. I think that sense of defenselessness softens her hard edges and makes her into a more genuine character.
Shana and the serial killer she's tracking, Blake Bram, have quite the cat-and-mouse game going. . . He's continuing to torment her while she works on a case and threatens to kill again unless she can figure out a cold case, that hit's closer to home than Shana initially realizes. How did you develop the push and pull between Shana and Blake?  
More than anything, that push and pull is driven by character motivation. Shana and Blake Bram have a history that few people are aware of, and Shana wants to keep her personal connection to a killer under wraps. Bram is well aware of this, and uses it against her. By working clues into his crimes that only Shana can decode because they reference experiences the two of them once shared, Bram is able to manipulate Shana's emotions and meddle with her investigation. They each have something to gain from getting in the other's way. As opponents, and in terms of intellect, they're equally matched, which I think makes the game that much more thrilling.
Shana has obviously been through a lot and her past traumas influence and aids her while she works on solving crimes. What sort of research did you do to create this fascinating character? How do you think Shana's traumatic events molded her into the woman she has become?  
I did a fair bit of online research on PTSD for DEATH IN THE FAMILY that was also relevant for this book, and thought a lot about how Shana's condition would evolve over time. I'm an anxious person myself, so I was able to incorporate some of my own fears into Shana's mentality. When it comes to how Shana's trauma shapes her character, I think it both helps and hurts her. She's scarred, both literally and figuratively, but her past experiences also compelled her to pursue a career in law enforcement, and her need to overcome her pain and restrain her tormentor gives her strength. 
I imagine writing about serial killers can be trying at times. Additionally, this has been a truly wild year. What do you do to practice self-care, either when you've written something difficult or what you've been doing to cope during the pandemic?  
It's definitely been a wild year. When I'm feeling overwhelmed and need a break from the subject matter, I usually default to reading. I typically gravitate toward thrillers, but I found myself reaching for more cozy mysteries this year. I also keep up with karate by taking classes online, and recently started going twice a week. Throwing kicks and punches at the air is surprisingly cathartic.
Now for something totally different. . .  the holidays are upon us! What are some of your favorite holiday traditions? 
I'm first-generation German, so instead of stockings, I grew up with an Advent calendar of small daily presents throughout the month of December. There are some funny stories about how much I loved my Advent calendar as a kid; I may or may not have chewed right through the wrapping paper whenever I smelled candy or chocolate inside. My parents and I have continued this tradition by creating Advent calendars for my son and daughter.       
Authors give the best pop culture recommendations! What's something you've recently read/watched/listened to/etc. that you highly recommend? 
I loved the Nordic noir crime series Deadwind. I also enjoy the Netflix documentary series The Toys That Made Us. Watching a show about my favorite childhood toys and seeing clips of old commercials feels so nostalgic. It's a great way to escape the stresses of daily life.
Rapid Fire Random Questions
Dragons or unicorns: Are sea monsters an option? If so, I'd go with that. 
Five people you'd invite to your book club (dead, alive, fictional, etc.!): Steven Spielberg, Louise Penny's Inspector Gamache, Michael Crichton, Isaiah Quintabe of Joe Ide's IQ series, and my sixth grade English teacher. 
Some of your auto-buy authors: Tana French, Jane Harper, Andrew Pyper, Riley Sager, Sarah Stewart Taylor.
Favorite flower: Bleeding hearts. There's nothing symbolic about it; there were bleeding hearts outside my local library when I lived in Chicago, a splash of pink and white in the asphalt jungle, and my kids and I made a habit of visiting them.
Earliest celebrity crush: Maybe not the earliest, but after seeing the '90s version of Romeo + Juliet, Leonardo DiCaprio was high on the list.
Random interesting fact you like to tell people: I'm not sure everyone would agree this is a fact, but I often tell people the Oxford comma is the only way to go.
Hobbies you have (aside from reading and writing): I started both karate and ballet about three years ago, and I'm hooked.
Dream vacation: Iceland!
Sweet or salty snacks: Salty (with the exception of those advent calendar sweets).
You have a totally free afternoon – no deadlines, no obligations, no Twitter notifications!  What do you do?: Take the kids and dog for a walk in the woods. I grew up down the street from a huge forest in small-town Quebec, so the woods are my happy place.
A Shana Merchant Novel #2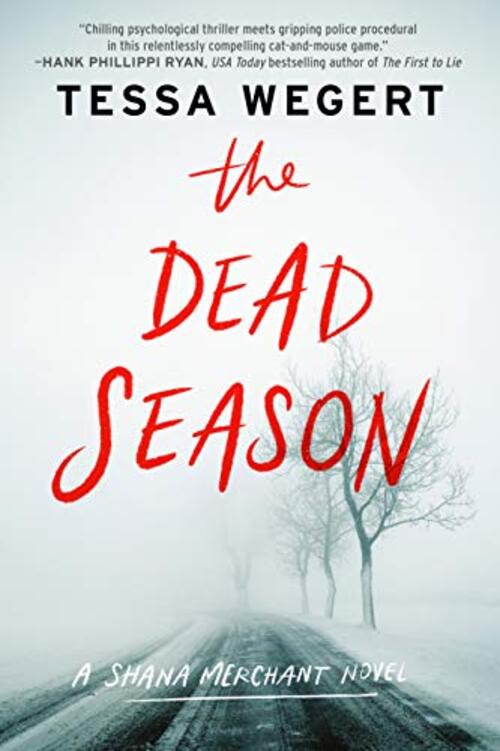 Senior Investigator Shana Merchant has spent years running from her past. But she never imagined a murder case would drive her to the most dangerous place of all—home.

After leaving the NYPD following her abduction by serial killer Blake Bram, Shana Merchant hoped for a fresh start in the Thousand Islands of Upstate New York. Her former tormentor has other plans. Shana and Bram share more than just a hometown, and he won't let her forget it. When the decades-old skeleton of Shana's estranged uncle is uncovered, Bram issues a challenge: Return home to Vermont and solve the cold case, or the blood he spills next will be on her hands.
As Shana interviews members of her family and the community, mining for secrets that could help her solve her uncle's murder, she begins to realize how little she remembers of her childhood. And when Bram grows impatient and kidnaps again, leaving a trail of clues Shana alone can understand, she knows his new victim will only survive if she wins the psychopath's twisted game. In order to solve one mystery, Shana must wade into her murky past to unravel another.
Thriller Spy [Berkley, On Sale: December 8, 2020, Trade Size / e-Book, ISBN: 9780593097915 / eISBN: 9780593097915]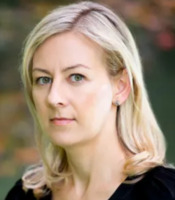 Tessa Wegert is a freelance writer whose work has appeared in Forbes, The Huffington Post, Adweek, and The Economist. She grew up in Quebec near the border of Vermont and now lives with her family in Connecticut. Tessa writes mysteries set in Upstate New York while studying martial arts and dance.