1–What's the name of your latest release? 
2–What is it about? 
The author of a very popular fantasy series hires a woman to cook for him while he's on a tight deadline…right before Christmas. Romance ensues!
3–What word best describes your heroine? 
Hardworking  
4–What makes your hero irresistible? 
He's a gruff (but hot) loner, like the Beast in Beauty and the Beast. It takes the right woman to knock him off his guard.
5–Who are the people your main characters turn to when they need help? 
Dani, the heroine, has her family, especially her sister-in-law, Una, who is a life coach. Matt, the hero, relies on his assistant, Jane.
6–What do you love about the setting of your book? 
My parents own a house in a resort out in the country. They're on the outskirts of the resort, in the middle of nowhere, and it's my favorite place on the planet. Their house and its surroundings are what I pictured while working on this novel.
7–Are you a plotter (follow an outline) or a pantster (write by the seat of your pants)?
Plotter!
8–What is an ideal writing day for you? 
I'm not someone who can write all day long. I tend to max out, mentally, at 1500 words a session. If I can fit a few of those sessions in a day, that's pretty good.
9–Do you listen to music while you write, need total silence, or do you have the TV on?
I cannot listen to music with words, but I don't mind ambient sounds. I live near a busy street, so there's plenty of that. I also like to listen to the sleep music on Headspace, if I need to drown out the sounds of my kids or dog or whatever.
10– How do you approach research? 
I worry about the story first and research second. Otherwise I'd get too deep into the information weeds. 
11–What is your publishing journey story? 
I was a TV blogger first, and then started writing my first novel back in 2009, when my son was one. Entangled Publishing released that first book (THE SOUND OF US) back in 2016. Since then, I've written a YA romcom series, and two romcoms featuring older (40+) leads, including this one.
12–Do you have critique partners/writing groups you want to give a shout-out to? 
I really just want to shout out everyone pursuing art of any kind during this pandemic. As writers, we can work from home, but my heart aches for my friends who work in theatre/TV/movies/etc. We will get through this!
13–What're the most frustrating things about being an author? 
Waiting! Lol! I feel like I'm constantly waiting for emails. All day, every day.
14–What's your favorite scent?
Since the shutdown, I've been burning a lot of candles, mostly from Bath & Body Works. My two favorites have been Salted Butterscotch and Cinnamon Sugar Doughnut. So, I guess I like things that smell like baked goods.
15–What movie will you watch no matter what if it's on TV? 
I love movies, but I don't tend to get pulled into them by accident. I'm more of a sucker for a good sitcom, so put me in front of Seinfeld, Arrested Development, 30 Rock, or Scrubs and I'll sit there for hours.  
16–Do you like breakfast, lunch, or dinner best? 
Lunch.
17–What's one thing you wish you knew more about? 
So many things! But I was just telling my mom that I wish I knew how to fix more things around the house, so my goal is to learn more about electricity and plumbing.
18–What's the silliest thing you've recently done?
It's hard to be silly and spontaneous these days, but I've been shutting off my camera during my live Zoom workouts and dancing like no one's watching when the instructor tells us to run in place or do mountain climbers. It's super fun, pretending like I'm at a wedding, rocking out to "Dancing Queen," and it's good cardio!
19–What can readers expect from you next? 
I have another book with Entangled out next summer, called IT'S RAINING MEN, about a woman who drunkenly texts all the men in her phone book that she's ready to settle down. A few of them want to take her up on the offer.
20–How can readers reach you? 
I'm mostly on Twitter (@juliehammerle) and Instagram (@juleswritesstuff). Or subscribe to my newsletter. I often write about kids, dogs, and food.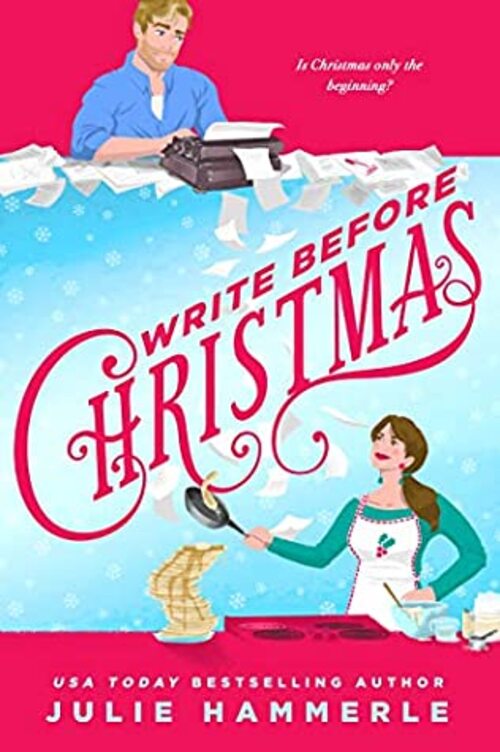 You've probably heard of me.
Reclusive fantasy author turned famous when his series got developed into a mega TV hit.
Except now I'm way behind deadline, and the whole world is waiting to see what I'll write next.
The pressure is getting to me, and I. Can't. Write.
Cue: small town where people don't recognize me.
Cue: my assistant insisting on a personal chef to keep me fed and nothing more.
Cue: finding the first bit of inspiration I've felt in months whenever she's around. . .
Am I a walking cliche now, or what?
Dani Cooper seems to have her own hurdles to jump this holiday season. Newly divorced, looking for her next move. She's the first person who's seen me for me in way too long. And I see her, too–as way more than just an employee, a divorcee, a cook. She's becoming my muse. . .
But when my Christmas deadline hits, will it spell the end of us, too?
Romance Contemporary [Entangled: Amara, On Sale: November 30, 2020, e-Book, ISBN: 9781649370624 / eISBN: 9781649370624]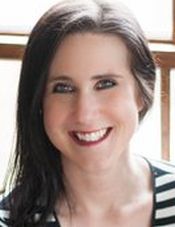 USA Today best-selling, RITA nominated author, Julie Hammerle writes romantic comedies for adults and teens. Before settling down to write "for real," she studied opera, taught Latin, and held her real estate license for one hot minute. Currently, when not writing, she ropes people into conversations about Game of Thrones and makes excuses to avoid the gym. Her favorite YA-centric TV shows include 90210 (original spice), Felicity, and Freaks and Geeks. Her music playlist reads like a 1997 Lilith Fair set list.
She lives in Chicago with her husband and her two kids.