It's almost time to sing Auld Lang Syne and as I reflect over the blogs I've posted for 2016, I realize what an amazing year I've had on the Cozy Corner. I've had the incredible opportunity to interview authors whose experiences and careers are as varied as the mystery genre they write. Many thanks to Fresh Fiction and the generous writers who've graciously given me their time. But most of all, to the readers who click on the Cozy Corner to find out what's new in the genre—thank you for making the past year awesome!
Take a moment and think about your best moments this year: The stranger who did something nice without a second thought. The store employee who went out of her way to help you. Remember that lunch you had with your colleagues. That movie you shared with your friends. That special night with the one you love. And don't forget all those wonderful books that kept you up late at night, even if you did pay the price the next day. 😉
There are so many good things to reflect on from 2016. Forget the bad, yet be mindful of how you can make a difference in someone's life today and tomorrow. Our journey is about our humanity. Share yours this season and look to 2017 with the enthusiasm it deserves—there are so many great stories we have yet to listen to, to see, to hear, to share—to live.
Here are a few of my favorite moments for 2016:
Until next year, Happy Holidays! Now, get cozy and read on!
**Giveaway Alert!**
Look for my Holiday Giveaways on Fresh Fiction and enter for your chance to win a Princess pin—because that's the only way you'll want to cuddle up with an armadillo;)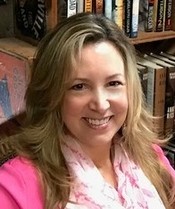 Kym Roberts is a retired detective sergeant who looks for passion, mystery and suspense in every book she reads and writes. She can be found on the web kymroberts.com, on Facebook at Kym Roberts (author) and on Twitter @kymroberts911. Look for her new cozy mystery release, FATAL FICTION, A Book Barn Mystery available now and her romance release MISTLETOE AND LACE, The Hard Men of the Rockies Anthology from the authors of ChickSwagger.com!