My historical novels so far (seven and counting) have featured the lives of real historical British women, usually royal. Several featured Queen Elizabeth I; I also wrote about an Irish princess and the Plantagenet royals. But when I came across a footnote mentioning Charlotte Bill, a mere lower class nanny who lived in a much later era, I knew I had to know more about her amazing life. And so was born years of research to set the story in the Victorian and Edwardian eras and to learn about a servant class woman with great power, because she reared two kings of England.
Charlotte Bill was a Cockney girl who was first hired as an under nursemaid by the royal family of the future King George V and Queen Mary, the current queen's grandparents, while Queen Victoria was still on the throne. Upon arriving at their Norfolk estate of Sandringham, Charlotte discovered the current nanny was abusing both David (later Kind Edward VIII and Duke of Windsor) and Bertie (later King George VI.) If you recall the movie The King's Speech, you may remember this terrible incident which hurt both boys for the rest of their lives: David gravitated to abusive women, and Bertie stuttered.
Charlotte, or Lala as the six royal children called her, became their nanny and mother figure in an age in which upper class parents were very hands off. The family was a real challenge—besides the strict parents, the cousins were a danger too. Cousin Willie was the Kaiser of Germany, later Kaiser Wilhelm who instigated World War I. Cousin Nickie was Czar Nicholas of Russia, later assassinated with his family whom Lala had spent time with. Caught between 'upstairs and downstairs, Lala knew them all.
If you enjoyed Downton Abbey, you'll recognize the era and its strict rules and ornate trappings Lala had to deal with at rural Sandringham and "Buck House," the palace in London. Her great struggle was not only to protect her charges (which included her dear Johnnie, an autistic and epileptic child the family tried to hide) but to find some time for her own friends and a romance with a local man she loved until the end.
I tried to stay as true to this admirable woman and the people around her as much as research (and another trip to England) would allow. The novel is what Alex Hailey, the author of ROOTS, dubbed 'faction,' a blend of fact and fiction. I'm thrilled to say that THE ROYAL NANNY has found a home in many reader's hearts and is currently in its fourth printing. Lala was an amazing woman coping with 'the lifestyles of the rich and famous.' Photos of her and her 'children' are on my website, www.KarenHarperAuthor.com or under the name Charlotte Bill on line.
Have a 'cuppa tea' and enjoy!
You can also visit Karen on www.facebook.com/KarenHarperAuthor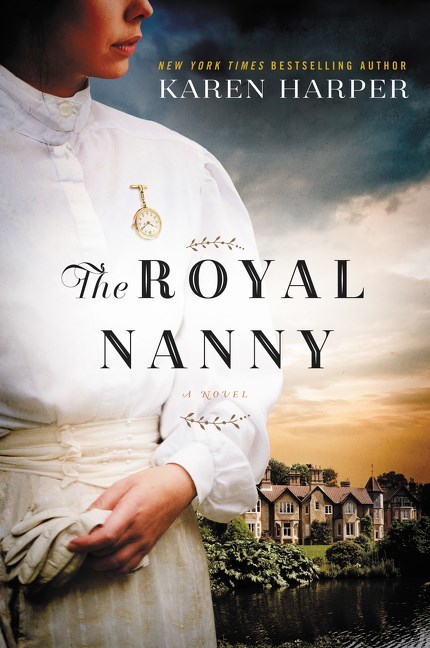 Based on a seldom-told true story, this novel is perfect for everyone who is fascinated by Britain's royal family—a behind the scenes look into the nurseries of little princes and the foibles of big princes.
April, 1897: A young nanny arrives at Sandringham, ancestral estate of the Duke and Duchess of York. She is excited, exhausted—and about to meet royalty. . . .
So begins the unforgettable story of Charlotte Bill, who would care for a generation of royals as their parents never could. Neither Charlotte—LaLa, as her charges dub her—nor anyone else can predict that eldest sons David and Bertie will each one day be king. LaLa knows only that these children, and the four who swiftly follow, need her steadfast loyalty and unconditional affection.
But the greatest impact on Charlotte's life is made by a mere bud on the family tree: a misunderstood soul who will one day be known as the Lost Prince. Young Prince John needs all of Lala's love—the kind of love his parents won't…or can't…show him.
From Britain's old wealth to the glittering excesses of Tsarist Russia; from country cottages to royal yachts, and from nursery to ballroom, Charlotte Bill witnesses history. The Royal Nanny is a seamless blend of fact and fiction—an intensely intimate, yet epic tale spanning decades, continents, and divides that only love can cross.
Romance Historical | Historical [William Morrow, On Sale: June 21, 2016, Trade Size / e-Book, ISBN: 9780062420633 / eISBN: 9780062420640]

The pride of princes creates conflict for a nursemaid

Royal Brood through the eyes of the Nanny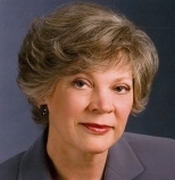 Karen Harper taught both college level (at Ohio State University) and high school English (in Columbus, Ohio) before leaving teaching to write full-time. She is the author of 70 novels, including historical romance, contemporary suspense (for MIRA), and a historical mystery series, Queen Elizabeth I Mystery Series. Karen and her husband, Don, divide their time between Columbus and Naples, Florida, where they have wintered for 20 years. It's so beautiful there, the author says, that it's hard to find the discipline to sit inside and write. Though she is now a full-time writer, Karen still love to teach by giving talks about writing and getting published.