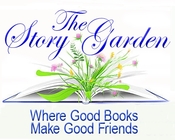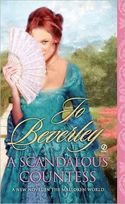 The Story Garden is about friendship, but friends can disagree, right?
So, I'm Jo Beverley and I'm coordinating a discussion on Georgian v Regency as setting for romance novels. Read the arguments and have your say. We'll pick randomly from among the interesting comments and send the comment writer THE DASHWOOD SISTERS TELL ALL, by Beth Pattillo;SCANDALOUS VIRTUE, by Brenda Hiatt; RUTHLESS, by Anne Stuart; and A LADY'S SECRET, by yours truly, Jo Beverley.

First, what's the difference?
Technically "Georgian" is the stretch of British history covered by the reigns of kings George first to fourth — 1714 to 1820. George IV, however, was the Prince Regent until his father died, hence the Regency period — 1811-1820.
In general usage, Georgian is the 18th century, and Regency is the first 2 decades of the 19th. The Regency period is the age of Jane Austen's novels. The Georgian could be typified by novels such as Tom Jones and Clarissa Harlow, and plays such as School for Scandal and She Stoops to Conquer.
So, here's my argument in favor of the Georgian Age.
I started out writing Regency romance, principally inspired by Georgette Heyer. However, Heyer too, wrote both and in fact started out writing Georgian because — strange but true — the Regency period wasn't seen as particularly interesting back in the 1920s and '30s.
My February book, and my 35th, A Scandalous Countess, is set in the Georgian world.
One of the things I most enjoy about the period is that it was big and bold, in style and in thinking. It was the Age of Revolutions – the agricultural, the industrial, the American and the French – and all that grew out of what is called the Enlightenment.
The Enlightenment meant a shedding of light on old ideas, and they tried. It sometimes seems that everyone of every degree was into science and engineering as well as debating and questioning philosophy, religion and the rule of law. As with the American Revolution.
That unrest in the colonies surprised the British. It's clear from opinions of the time that they thought it unreasonable and even foolish, but the establishment of the republic didn't shake British belief in exploration and Enlightenment. That happened with the French Revolution, which overturned the order of things in far too dangerous a way, certainly for the upper class. People they knew, even relatives, were having their property taken and dying on the guillotine.
As the century turned, most people became much more cautious about new political ideas and more conservative in their social behavior. It did make Britain a more orderly place for a while.
Before I conclude my arguments, I have to admit that I favor men in fine plumage. Those Regency clothes are too dull! Give me a man in velvet and lace, clocked stockings and high heels, and a jeweled sword with which he can kill if he has to.
As for women's clothes, I'd enjoy playing dress-up in a full-skirted, richly embroidered Georgian gown. So romantic. Corsets, you say? In the 18th century, unlike the later Victorian period, it wasn't common to tighten laces to a torturous degree, and those Regency ladies didn't lack a firmly boned corset beneath the muslin and silk, you know.
However, friends can disagree. For the Regency side, here's Brenda Hiatt.

While I've enjoyed a good many Georgian romances (especially Jo's!) my first love is the Regency period. Why?
One reason, shallow though it may be, is the fashions, which contrast rather dramatically between the two periods. While I admit to the appeal of a powdered, patched and high-heeled hero who also happens to be deadly, I happen like my heroes a bit less . . . adorned. (And, okay, cleaner. Beau Brummell did us Regency afficionados a big favor when he popularized daily bathing!) And let's not forget the real heroes of the Regency, like Wellington and Nelson.
Though I love looking at the gorgeous pomp of Georgian styles, I'd much rather wear Regency clothing. (Do you have any idea what some of those Georgian gowns, with all their accompanying undergirding, weighed?? Imagine dancing a cotillion in that!)
The biggest appeal of the Regency era, however, is simply the feel of the time, as it undergoes a transition from the traditions that have held sway for centuries into the brave new world of the modern era. While the social conventions were still strict, there were the beginnings of a new freedom that make for a fun story setting.
Still, give me a Scarlet Pimpernel—or a Rothgar!—and I can quite happily immerse myself into the Georgian period for the space of a book now and then. Thanks for reminding me, Jo!
(Hmm, some points for the Regency there.)

Let's hear from Anne Stuart in favor of the Georgian.
I've always adored the Georgian era; in fact, some of my favorite Georgette Heyer novels were Georgian (The Masqueraders, These Old Shades,Devil's Cub). Georgians always seem a bit bawdier, a bit more outrageous, a bit more passionate. The heroes could be gorgeous peacocks, while (I should say whilst) in Regency times the over-dressed hero was a joke. The heroines wore gorgeous clothes like fairy tale princesses, and life was elegant and extravagant.
Rules were more powerful in the Regency period. Can you imagine what a Georgian protagonist would say to the rules of Almacks? Lemonade? Faugh! No waltzing? Ridiculous. (Well, they wouldn't know the waltz but you get my drift).
In truth, I think more of my so-called Regencies were set in Georgian times. Not to disparage the classic Regency – Heyer is my patron saint, along with Mary Stewart — but I tend to write passionate, over-the-top books so it's no wonder Georgians speak to me. (Even though those blasted Hanoverians stole the throne from the wicked Stuarts).
(Oh, yes, on the fairytale princess gowns! )

But we have another speaker for the Regency – Beth Pattillo. Or is she?
I'm now a Regency kind of girl, but when I was 14 or 15 I fell in love with a certain young man named Ross from the classic British series'Poldark.' I might have been sitting in my living room in Lubbock, Texas, but my heart was in Georgian Cornwall, courtesy of Masterpiece Theatre. His coats! His boots! His manly ponytail! I adored Ross Poldark, but even I began to think that Demelza might be waiting around just a tad too long before Ross finally woke up and smelled the coffee…or tea, as it were.
The Poldark series is now available on Netflix on my (American) side of the pond. And while I still may be a Regency kind of girl, I ought to settle in for a few hours and get my Georgian on. I bet I still have a crush on Ross Poldark.
(Thanks for that reminder, Beth. Yes, Poldark! Daring and dashing. It re-ran on TV in the UK last year and I enjoyed it again. What other scrumptious Georgian screen material do we have? Dangerous Liaisons. Tom Jones. Clarissa – though it's a bit of a downer in the end. In truth we need more Regency and Georgian drama that's written in modern times, don't we? Enough of the classics. Let's hear it for Poldark, Sharpe, and other modern dramas.)
Wrapping up the discussion.
So, what's your judgment, dear readers? Which period do you vote for, and why? Do you have new arguments to add? Do you have some wonderful Georgian drama to recommend?
Have at it! Comment for a chance to win a great book from each of us. And be sure to "like" Jo and friends at The Story Garden on Facebook.
To comment on Story Garden's blog please click here.