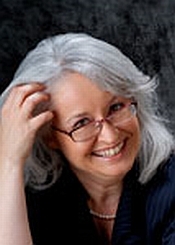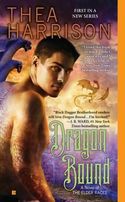 Pia Giovanni is the heroine for my new book DRAGON BOUND, the first in the Elder Races series released May 3rd.  Pia is all too well aware that she is problematic.  She is half-human and half-Wyr, with a deep sense that she doesn't fully belong anywhere, so she has to work twice as hard to pretend to fit in.  So she tends bar and listens to other people's problems.  It pays the bills and it gives her the sense of community she needs.
But let's face it:  she's just getting by, she isn't really rooted anywhere, and bar tending only pays the bills because she doesn't have that much of a life.  Then she makes a mistake.  She trusts the wrong guy, the relationship doesn't last, and he blackmails her.  She thought she had problems before but then her life really goes to hell.
That's when she wakes up.  Call it whatever you like, boredom, depression, loneliness.  She realizes she's been coasting on a lot of things and not really paying attention to what really matters.  The blackmail kicks her out of the rut she has fallen into, and the melting pot of the Elder Races world turns into her very own pressure cooker.  She has to think her way out of the trap and utilize the survival skills her mother worked so hard to teach her.
Then Dragos, the hero of DRAGON BOUND, roars into Pia's life.  You know you've got a real problem when the guy chasing you can literally breathe fire.  Dragos isn't known for his forgiving nature.  But there's something about that girl when he catches her.  Her hair smells good, and the stuff that falls out of her mouth is a constant surprise.  She's hot, funny, she knows how to apologize, and she's kind.  So maybe Dragos will give this whole forgiveness thing a try.  Okay, maybe he'll say please and thank you once in a while too.  Maybe he'll do anything he can to protect her and keep her for his own.
Maybe their relationship works because Pia learns how to rely on him, and to trust that he relies on her too.  And maybe it works because they both teach each other about desire.  To see the details of how they manage to do that, you'll just have to read the story.
In the end, Pia has to face a lot of challenges before she reaches for her own strengths and comes into her own.  Her world has to turn dark and she has to do some serious problem solving before she really starts to shine.  What emerges is scrappy, smart and resourceful.  And maybe a little mouthy.
To comment on Thea Harrison's blog please click here.