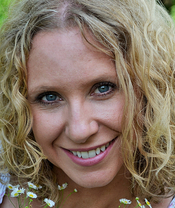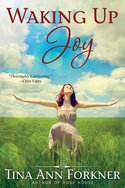 One summer when I was about sixteen and out of books to read, I happened across a heavy brown paper bag full of books. I knew they were my mom's romance novels and that she sat on the sofa reading them every night while the family watched television. Once, when I asked her if they were any good, she told me they were, but that I was too young to read them. With a sigh I'd gone back to reading the teen paperback novels that I constantly swapped with my friends.
The problem was, I had read all of the books my friends gave me that summer. I'd also read through all of the books my grandma had on her little shelf, and to make matters worse, the school library was closed and our small rural town didn't have a public one at that time. I was out of luck, or so it seemed.
This was how the school break always went for me, but when I ran out of books that 16th summer, I thought of my mom's bag of romance novels. I decided for myself that I was old enough to read them. Of course, I wasn't brave enough to ask her permission. What if she said no? I would be left with nothing to read, and we all know that would have been a teenage tragedy. Instead of taking that risk, I started sneaking those romance novels out of the bag one at a time. I only read the ones I'd already seen mom read and I was always careful to put them back before she noticed they were gone.
About four years later when I found myself living overseas and again in need of good books to read, I found a friend who, just like my mom, had bags and bags of romance novels. The best part was, she loaned them out freely. We did have a tiny library there with a very small selection, but I found it was easier to "check out" books from this friend who literally had bags and bags of them. Plus, she was a writer like me and hoped to write a book herself someday, so we always had lots to talk about as we traded books back and forth. Sadly, I've lost touch with my book-loving friend over the years and I don't know if she ever wrote a book, but I did.
It was these memories of book-addicted women and their bags of romance novels, and me sneaking them away from my mom as a teenager, that inspired me to give Joy, my main character in WAKING UP JOY, a romance novel addiction. When Joy finds out that her niece, Ruthie, also has an affinity for romance novels and has been sneaking them off to read, it only makes her Aunt Joy smile. I got the same reaction from my mom when I finally confessed my book-snatching problem to her just a few months ago. She didn't mind, and in fact she loved that my summer of snatching her romance novels helped inspired parts of WAKING UP JOY.
***
Are you addicted to romance novels, too? Leave a comment below to be entered win a copy of WAKING UP JOY to satisfy your cravings.