Food and romance go hand in hand, like chips and dip or strawberries and cream. From a romantic dinner to a full-on food fight, sharing food is an intimacy that features in any budding relationship. Lila Ward and Blake Hanlon from OUT OF CONTROL are no different. When Blake has to prove to Lila that he's serious about getting to know her, he takes her out for a meal at his favorite eatery, perhaps trying to show her a glimpse of his real self. Honest, down-to-earth and scrumptious, Blake's food of choice is a well-cooked steak, thick-cut fries, and a damn good sauce. Later on in the story when Lila demands she becomes Blake's breakfast, he gets creative with a little fruit and preserves, much to Lila's bemusement. . .
Excerpt from Blake. . .
"I wiped a hand across my mouth. "I want a little extra with my breakfast," I said, heading for the fruit bowl on the kitchen counter. There were fat, juicy plums, apples, and a pineapple. Not quite what I had in mind. But close. I opened the pantry and found what I was looking for. A jar of peaches. I gathered a few pieces of extra fruit from the bowl.
"What are you doing?" She got up on her elbows, trying to peer over the kitchen counter at me.
"Lie back down. Food doesn't speak."
She grinned and did what she was told. Just as well. I had no idea what I would've done if she hadn't. . .
While fruit factors high in our imagination when we think about sensuous foods, there are other tempting morsels that definitely make my top five sexy food list!
Coming in at number five, spaghetti and a good pasta sauce has to be mentioned. Even though it might be everyone's idea of intimate fun, Lady and the Tramp made it sweet and sexy when starting from opposite ends to finish in a kiss. This would also be the food I would have a food fight with. Messy, slippery, sexy. It gets my vote as one of the best.
#4 Nyo Taimori is the art of eating sushi from a naked body. While I'm not sure I'd want raw fish and cold rice spread over nether regions, the concept is sexy if done with the right person.
Cherries are at #3. The stalk makes it easy to feed them to your lover, although spitting out the pit may not necessarily be seen as sexy – but better than choking on it. The reason cherries have made my top five is the art of being able to tie the cherry stem into a knot with their tongue.
Strawberries pip cherries at the post to make my #2. They are an aphrodisiac by nature and the way they are eaten, sinking your teeth in, biting and sucking on the pink, delicate flesh… need I say more. Spreading them on your lips can be incredibly sexy, and of course, having someone kissing of the juices is even better. That's without mentioning dipping the strawb tip into chocolate. Mmmm.
And finally, the number one sexy food has got to be whipped cream. Filling your mouth with it, spreading it on someone, making him into a delicious banana split. A good whipped cream fight is always fun to clean up. You can write with it and punctuate your words with strawberries. AND, mix it up with chocolate syrup and whipped cream is impossible to resist.
So tell me. . .  what meal would you cook for the person you're trying to impress? What delectable delicacy best reflects your personality?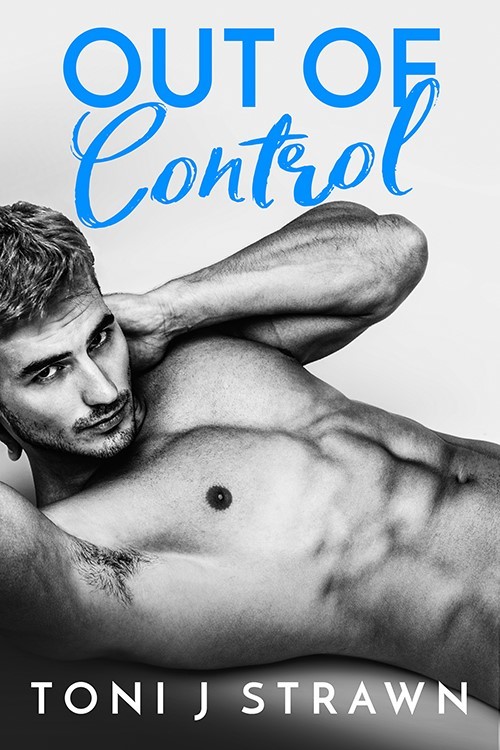 The first week in my new city starts out about the way I expected. Lots of unpacking. Learning to navigate life with a new roommate. The buzz of excitement that I can be an entirely new person. . . and throw my restrictive past right out the window.
Who knew everything would change in one night?
Mr. Sexy Businessman and I start chatting at the local bar. Soon chatting turns in to flirting. Flirting turns into kissing. . . And ends with the best sex of my life. He is so not my type, he's far too in charge, but I can't deny the explosive chemistry. The affair starts out normal enough, but then we're both feeling totally out of control. Part of me wants to run for the hills. . . but another, secret part, wants to stay and ride the blissful insanity into the scary unknown.
Romance Erotica Sensual | Romance Contemporary [One Handed Reads, On Sale: October 14, 2019, e-Book, ISBN: 9781699289082 / eISBN: 9781699289082]
When not locked away in her Romansion, a tiny writing shed at the bottom of the garden, Toni can be found feeding her addiction to romance, or hanging with her three amazing kids.Toni J. Strawn loves everything romance. Hot, bad, crazy, out-of-control romance. She is a self-professed maestro of the one night stand and loves throwing the unlikeliest of characters together to create sizzling hot happily ever afters.