Good mornin' to everyone. Here's hoping that your holidays were amazing, that you got to spend time with your family and friends and that you now have time to sit down, prop up your feet, enjoy a good cup of coffee, hot chocolate or wine and enjoy reading for a few days.
Thank you, Sara, and all the folks at Fresh Fiction for letting me stop by today and talk about my newest release, THE BAREFOOT SUMMER. Three women all married to the same man. None of them know about the other two. Until they all three show up at his funeral.
They all three listen to country music and the songs that they like play a part in the book. There were five that really made an impact on the women's decisions, though.
Number 1 was "Heartbeat" by Carrie Underwood. Kate is helping out a ranch belonging to the detective who is trying to prove that one of the women killed the cheating husband when she hears the song. The story the words tell is one of her heart. She's trying to decide whether to go on with the path that was set out for her by her mother when she was just a little girl or to set her heels and travel down another road.
Number 2 was an old hymn, "Glory, Glory, Hallelujah," that they sang in church one Sunday morning. It talked about laying down their burdens and all the women related to the snappy tune.
Let me introduce you to Gracie. She's a sweet little dark haired girl, Conrad's only child up until that time. Jamie, the second wife of the dead man, is her mother and she's stolen the hearts of Kate, first wife, and Amanda, the third wife. The whole bunch of them, along with some neighbors, are fishing in the lake right behind the cabin where they're all staying. The third song that has a bearing on the story is the one that Gracie makes up while she's fishing. Maybe a little excerpt…
"Come on little fishies, eat the worm on my hook," Gracie sang.

Before she could sing the line the fourth time, something took the cork under the surface. "Come help me, Mama," she squealed.

"I can't," Jamie shouted. "I've got a bite, too."

Kate laid her fishing pole to the side and hurried over to Gracie's side. Putting her arms around the little girl's shoulders, she gently held the rod steady and helped her turn the handle on the reel. Victor looked like he was about to dance a jig right there on the rough wood platform when they brought in another nice-size catfish. With those moves, maybe he could have mastered the tightrope.

"Would you look at this, Hattie? We're going to have a feast," he yelled.

"I'm not hard of hearing!" She tapped her ears. "But take a look at Jamie's fish. It's almost as big as Gracie's! Your singing worked, child. You really might snag the biggest fish at the festival."

"I'll get these two cleaned up while y'all get out the picnic," Victor said.

"Kate, do you really think my song helped?" Gracie eyed her seriously. "Or are they just tellin' me that to get my hopes up about them tickets?"

Kate hugged the child to her. Would her daughter have looked like Gracie? Or would she have had blonde hair and blue eyes?
Number 4 song was the one that the high school band was playing in the parade at summer festival. I could hear it in my head as I was writing. The name of the song isn't listed because I wanted each reader to hear their own high school fight song as they were reading. Maybe one more little excerpt…
The Bootleg High School band, all wearing street clothing and crazy fishing hats instead of their usual uniforms, marched behind the fire truck. Twice the band stopped and performed a fancy two-step routine that garnered catcalls and applause from the crowd.

Kate took a picture of the band with her phone and then took several up-close snapshots of Gracie. Maybe she'd scatter pictures of Gracie throughout her new home, wherever it turned out to be.

Maybe that was her sign. She could travel around to the festivals taking pictures like they did on cruise ships and selling them to the people. The possibilities were endless. Lovers, married folks, old people, little kids—she turned her camera up and shot another picture of Gracie and Lisa with their heads together as they watched the band. Then she took one of Paul and Jamie standing about a foot apart as they minded the children.
And the fifth song is a lot like Number 4, no name but it was an important piece of music in the storyline, one that the characters won't ever forget. There's an epilogue that takes place a year later, a time when Kate and the detective, Waylon, are riding the Ferris wheel. Again, the song isn't named but I'm sure the reader can hear that familiar tinkling music as the Ferris wheel makes its rounds.
Thanks again to all the folks at Fresh Fiction for letting me stop by and visit. And thanks to all my family, friends and fans who are propping up their feet and reading THE BAREFOOT SUMMER!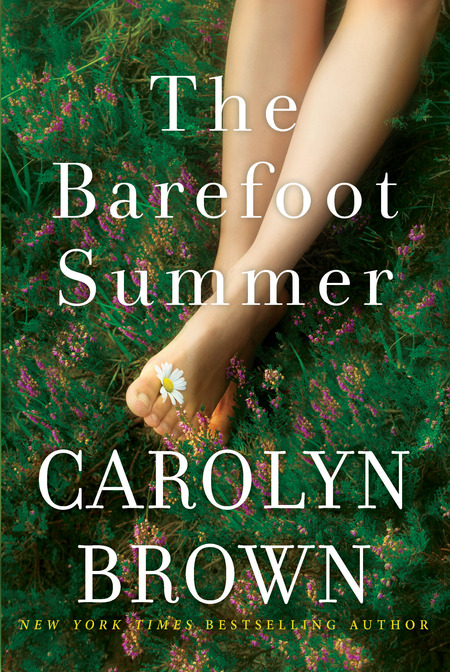 Leaving one widow behind is unfortunate. Leaving three widows behind is just plain despicable. Oil heiress Kate Steele knew her not-so-dearly departed husband was a con man, but she's shocked that Conrad racked up two more wives without divorcing her first. The only remnant of their miserable marriage she plans to keep is their lakeside cabin in Bootleg, Texas. Unfortunately, she's not the only woman with that idea.
Fiery, strong-willed Jamie wishes Conrad were still alive—so she could kill the scoundrel herself. But for their daughter's sake, she needs that property. As does Amanda—twenty-eight, pregnant, and still weeping over the loss of her true love. On a broiling July day, all three arrive in Bootleg…with a dogged detective right behind who's convinced that at least one of them conspired to commit murder. One momentous summer filled with revelations, quirky neighbors, and barefoot evenings on the porch offers three women the chance to make the journey from enemies to friends, and claim a bright, new beginning.
Romance Contemporary [Montlake Romance, On Sale: January 3, 2017, Paperback / e-Book, ISBN: 9781503941281 / ]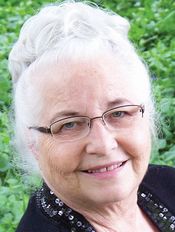 Carolyn Brown is a New York Times and USA Today bestselling author, as well as a RITA finalist. She has written several beloved and popular romance titles, ranging from historical to contemporary to cowboy-themed. She and her husband live in Davis, Oklahoma. They have three grown children, and enough grandchildren to keep them young.