The Hudson Kings is a new series featuring a team of superhot mercenaries who live and work in an armory in Manhattan. The books are as much about the relationships between the guys and their individual journeys as they find their way to the love of a great heroine as they are about the suspense plot. So, romantic suspense, yes, but with lots of emphasis on the characters, plus a lot of laugh-out-loud banter.
In THE FINANCIER, billionaire mercenary Nick Dawes hires sexy-as-hell but down-on-her-luck Jane MacGregor to babysit his penthouse and his fish while he's lying low after losing $20 million in a freelance heist gone wrong. A Russian crime boss wants the money and Nick's head. As it turns out, Jane's no shrinking violet; her unflappable approach to the unusual and dangerous occurrences in Nick's world is just one of the reasons he falls for her so hard.
It's not easy wooing your ideal girl whilst dodging bad guys who want you to die. It can really cramp your style. But Nick manages. Here are the top five ways Nick Dawes is able to romance Jane even while on the move.
Drunken Poetry. Loose lips plus words written by the world's most romantic wordsmiths equals lots of brownie points.
Human Shield. Throwing yourself on top of the girl you're crushing on when a bomb goes off is a definite win. You don't even have to say, "You come first." It's implicit.
Hit Me Baby, One More Time. Bringing your own hitman with you to check on her well-being at a party is one way to show a girl you care.
Free Rent in NYC. Nothing says I love you in a city notorious for terrible housing and high rents than the run of a penthouse and an unlimited line of credit.
Cute Puppy. Rolling around shirtless on the floor with a puppy is…well, it's irresistible.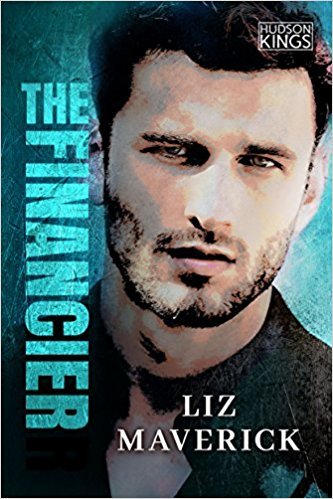 Nick Dawes just had to go and prove something to himself. The brilliant moneyman of the Hudson Kings is in deeeep trouble after losing $20 million during a "freelance" heist, and now a Russian crime boss wants the money and Nick's head. Nick needs to make himself scarce—and find someone to babysit his fish. Someone like lush, gorgeous Jane MacGregor, who might just be the death of him . . .
After being swindled by her jerk of an ex, Jane can't say no to house-sitting a luxurious Fifth Avenue penthouse. The only downfall—aside from Nick's tendency to show up covered in bruises and blood—is an increasingly strong attraction to her superhot and expensively suited-up new boss. Never make the same mistake twice.
But when Nick's dangerous profession crashes in on Jane's quiet little world, all hell breaks loose. And Jane is about to find out just what kind of man she's falling for.
Romance | Romance Suspense [Montlake Romance, On Sale: November 21, 2017, Trade Size / e-Book, ISBN: 9781542048200 / ]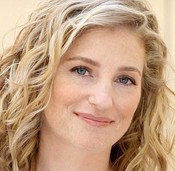 Sassy Comedy…Action Romance
Liz Maverick is a bestselling and award-winning author and adventurer whose projects have taken her from driving trucks in Antarctica to working behind the scenes on reality-TV shows in Hollywood. Known for her smart, funny, and emotional romance novels with fast-paced plots, Liz has written more than fifteen books. Her bestselling book Wired was a Publishers WeeklyBook of the Year, and Liz also created the USA Today bestselling Crimson City series.
Liz currently lives happily ever after in Brooklyn, New York, with her daughter and husband, and loves to stay in touch with readers through her website, www.LizMaverick.com.