The world can seem like a pretty dark place some days. Sometimes just checking your Twitter feed can leave you wanting to crawl back into bed and hide under the covers. But before you do that, you find the remote and take it under there with you – and then, after your panic attack subsides, you peek out and turn on the TV. And there, in all its glory, on some random cable channel, The Holiday is being shown for the millionth time, and there you are, with Cameron Diaz, in that quaint English pub, looking up and seeing Jude Law, who smiles at you like you are the only other person in the entire crowded room. You watch the rest of the movie—Will Cameron finally get in touch with her emotions and cry? Will Iris find the strength to finally leave the Jerk? YES! Of course, all these things will happen! Then, when the credits roll, you take a deep breath, and emerge, ready to face the day.
Romance novels do the exact same thing, don't they? Except they're portable and available whenever you need them. If you think about it, they're like little paperback (or electronic) weapons against the less appealing aspects of life on this planet. Having a bad day? Open the book, dive in, pick up where you left off, and things will get better, even if for just a little while.
As a romance novel reader, you know that your hero and heroine will end up living happily ever after. That's the payoff, of course, but HOW will it happen? How much trouble will they get in first? How close will they come to disaster, and how in the world will they finally come together? Like a good movie, the author will keep you guessing, on the edge of your seat, amping up the heat between the characters and bringing you along for the ride.
To put it quite simply, a good romance can give us hope despite our circumstances. Hope that true love, no matter how difficult it is to find, is out there. Hope that everything will work out in the end. And I don't think it's living in denial or putting faith in something silly. In fact, I think that's how the human heart works—it's made to want love, to have faith in love, and to seek out reminders that love is real, and attainable, and worth it.
Whether they're told on film or on the page, love stories have the ability to transcend the problems and concerns of a world that seems to get weirder and darker by the day. They shine a light, and make us forget, even for a little while, about struggling relationships, politics, finances, diagnoses, even the laundry. I'm a big fan of anything that makes me forget about the piles of laundry that constantly wait for my attention. In short, they lift us up.
Who doesn't need that kind of lift once in a while?
Thank you for having me here today, and Happy Reading!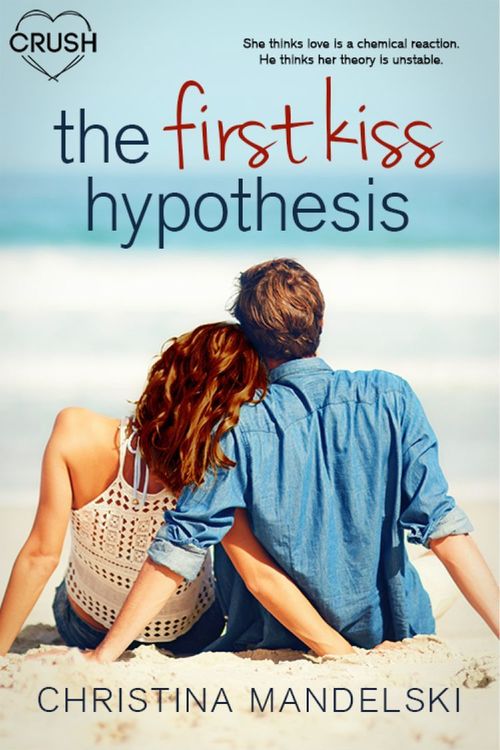 Nora Reid believes scientific laws control everything, even love. With her grandparents' epic first kiss story cemented in her brain, Nora develops a hypothesis she's determined to prove:for each person in the world, there is exactly one other person, and at first kiss, they'll experience an immediate and intense reaction.
But after four years of zero-reaction kisses, she comes up with a new theory: maybe that pesky crush on her stunningly hot best friend Eli Costas is skewing her results.
She needs to get rid of him, and fast.
Eli Costas is an injury-prone lacrosse star with a problem—the one chance he had at winning over the girl next door resulted in the most epically sucktastic first kiss ever. And now she's…trying to get rid of him? Hell no. It's time to disprove her theory and show her exactly what she's missing.
Game. On.
Disclaimer: This book contains a stunningly hot lacrosse player who isn't above playing dirty to win over the stubborn girl-next-door of his dreams.
Young Adult [Entangled Crush, On Sale: November 6, 2017, Paperback / e-Book, ISBN: 9781979039826 / eISBN: 9781640633568]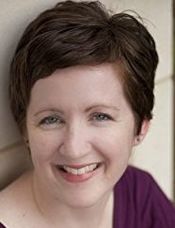 Christina Mandelski loves to bring the characters in her head to life on the page. When she isn't writing, she spends time with her family, working as a substitute teacher, eating (sweets, usually), traveling and reading (preferably under an umbrella at the beach). Chris lives with her husband and two daughters in Houston. You can visit her at www.christinamandelski.com.