Do you live off coffee and wine exclusively?
Depends who you ask! My coffee and wine budget is more than our food allowance for a family of five. Don't judge me…I much prefer to drink my calories. Unless pizza is set in front of me, then I forget the coffee and wine and go straight for the beer—preferably Dos Equis with lots of lime and salt. But seriously, the only thing I love more than coffee is wine. Especially an exquisite Sangiovese, Malbec, or Pinot Noir. I'm shameless, I know…does anyone need my shipping address too?
Are you wearing contacts? Your eyes can't be that blue!
They are that blue—and I can't explain why except our mailman was a handsome guy! Just kidding if you're reading this, Mom. Yes, my eyes are this blue and my mom got exactly what she wanted, a girl with dark hair, fair skin, and icy blue eyes. Okay, she doesn't describe them as icy but I like it. No, I haven't worn colored contacts since 2001 and they were a lovely lavender color.
Are you a nanny as well as a writer? That kids looks nothing like you!
LOL! I've gotten this question not only because my daughter looks nothing like me but also because I appear very young. Haleigh has white blonde hair, an olive complexion, and crystal blue eyes—with a round Norwegian face. She gets this—and her height—from her father. At ten years old, she wears the same shoe size as me and is only two inches shorter than my four foot eleven inches. When she was eighteen months old (I was twenty-five) we went on a cruise with my family. I was taking Haleigh to our cabin for a nap and a woman mumbled under her breath, 'Oh, another teenage mother!' when she departed the elevator. Hey, I'm used to it now. No, I am not a nanny—I don't get paid nearly enough to take on that responsibility too!
Do you always travel with a male model?
This one always confuses me. I ask, 'Do you mean the guy I bring with me to do all the heavy lifting, table assembly, and drink fetching?' Long story short, I have an amazingly supportive boyfriend who also happens to be wayyyy more social than me. Yes, he's not hard on the eyes, and has many other bonus skills that he brings to the table. He is not a model, nor does he have any future aspirations of being one. Yes, you can take a picture with him, but he's likely to make a funny face. I do not enjoy traveling alone. I've been known to wander around parking garages for an hour because I can't locate my car. Not only does he love me and the book community, he also makes sure I don't die of malnutrition and dehydration when I travel.
Are you afraid you'll run out of story ideas?
This one makes me laugh the most. It was actually the number one question my extended family asked when I announced my plans to quit my day job and write full-time. They could not believe that I would be able to continue writing book after book and not hit a rock wall—all my story ideas drying up. With each story I write, I come up with ideas for more books. For example, I just finished writing Theodora (releasing in January) and her hero is one of nine siblings, all starting with the letter 'A'. I'll be writing a story for each Melton sibling in the, hopefully not too distant, future. One book turned into another 8 more. This is the way my brain works—I can't just walk away from the supporting characters without exploring their story and creating a HEA for them. Readers can expect decades worth of books from me!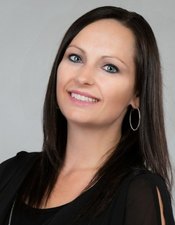 Christina McKnight is a book lover turned writer. From a young age, her mother encouraged her to tell her own stories. She's been writing ever since.
Christina enjoys a quiet life in Northern California with her family, her wine, and lots of coffee. Oh, and her books…don't forget her books! Most days she can be found writing, reading, or traveling the great state of California.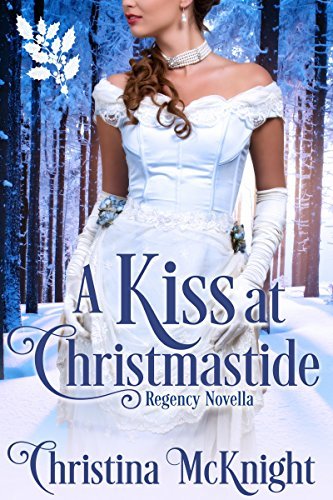 Lady Pippa Godfrey has suffered the most ruinous London Season. She escapes to her Somerset estate for a quiet Christmastide holiday with her family, away from society's prying eyes. But before her parents can join her, a storm crashes down on Somerset to destroy any hope of Pippa's white Christmas dream. The roads have flooded and travel is impossible, leaving her stranded and alone. But a muddied, angry and devilishly handsome lord appears at her door demanding shelter.
Lucas Hartfeld, the Earl of Maddox, has been summoned by his parents, the Marquis and Marchioness of Bowmont, to attend a holiday party in the wilds of the country, far from his London townhouse. He suspects they command his attendance for far different reasons than a simple country party. When a storm strands his carriage, he's forced to seek shelter at the only home for miles around, a local manor called Helton House.
When Lady Pippa is reluctant to admit him, he does what he's been raised to do—demand she provide him and his servants with shelter until the storm passes. But the beautiful woman draws his interest far more than he's willing to admit. Can Lucas find a way out of the predicament his parents are planning?
As Lady Pippa scrutinizes another arrogant, demanding lord, she is bombarded with memories of betrayals in her past. Can she forget those difficult life lessons to claim a Christmastide kiss from a perfect stranger?
Holiday | Romance Historical | Novella / Short Story [On Sale: September 27, 2016, e-Book, ISBN: 2940156779444 / eISBN: 9781945089053]