I write, among other things, contemporary romance. Real people, in real situations, finding love in this crazy world.
The fact that we do find one another, and that we manage to have meaningful relationships for however long the relationship lasts, is amazing. Do I believe in soul mates? Yes. I have witnessed two people coming together despite the odds and loving one another. It's a beautiful thing. I've also seen heartbreak, I've felt heartbreak…but I've also felt love—the fit of your other half. That joy is what keeps me writing romance in all forms. It is a celebration of connection.
Backstory for In the Dog House: Emma, orphaned as a young teen when her agoraphobic mother died, goes to live with her great aunt and finds Jackson, who lost both parents in a car accident. This creates the dynamic of two teenagers finding love in sorrow and healing through first romantic love. Jackson is bound by misguided duty and leaves Emma after graduation to fulfill a promise to his dead father, and previous generations of Hardy men. Emma is brokenhearted by Jackson choosing to leave her when he was the first to show her romantic love.
I think that forgiving someone who has broken your heart would be the hardest kind of relationship to rekindle. There would always be that sense of waiting for the other shoe to drop. You have to learn to trust again, but you're tougher the next time around, even if you don't mean to be. Fate is a hard teacher.
When Jackson comes back ten years later, Emma is taken by surprise—she has used that time apart to become her own woman—a psychologist, earning her doctorate; in search of a way to heal those around her, she has put her dreams of love and a family last. Jackson has put his military career ahead of all matters of the heart. He'd given his heart to Emma, who held it still, not that he'd ever told her so.
He'd expected her to move on from Kingston. He'd hardened himself against romance because when he dreamed of kisses, it was Emma that he dreamed of. When she thinks of the perfect man, Jackson Hardy is the one. He also holds the power to break her down.
Writing their story was so challenging at times because I wondered myself if they would find a way past the heartache they'd caused each other, to find a happy ending. They were each "right"—I could see each side so clearly, and yet I wanted them to find a way to meet in the middle. Love isn't fair. Love requires compromise and understanding. Love requires respect.
Sometimes love requires time to grow and reconnect, but it takes a daring couple to risk the pain they've felt before for a chance at the pleasure of true love. I heart Emma and Jackson.
XO, Traci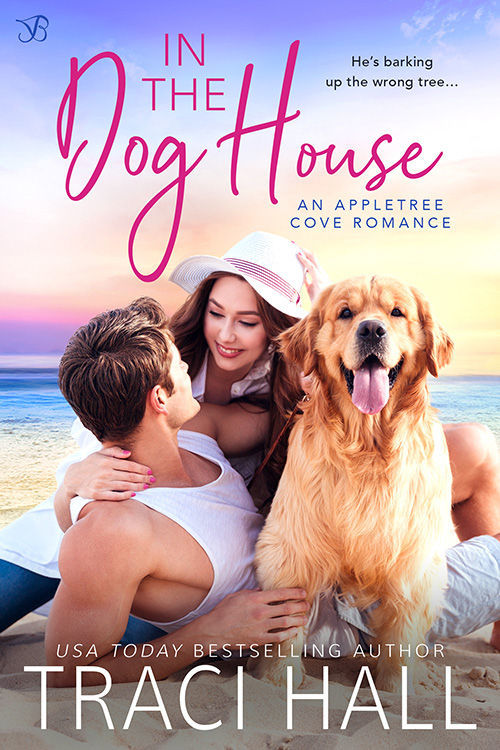 Ten years ago, Jackson Hardy joined the Marines, leaving behind a woman he still dreams about. When he's called home to care for his ten-year-old nephew, no one is more shocked than he to run into Emma again. Or to still have those same feelings. But Jackson isn't looking for love, and neither is Emma, especially not with him. His precocious nephew, though, and a retriever named Bandit, are about to change that.
So what if Emma Mercer is an overachiever? She has plans to get her doctorate in psychology and create a no-kill shelter for the EST dogs she trains. Which leaves absolutely no time for romance. She's fine with a furry family—dogs don't teach you to love and then rip your heart to shreds. But young Matty's situation tugs at her heartstrings and there's no way she can't help him…and Jackson.
She may have hotter-than-ever chemistry with the soldier, but forgetting the past isn't easy.
Romance Contemporary [Entangled: Bliss, On Sale: February 11, 2019, Paperback / e-Book, ISBN: 9781795685139 / ]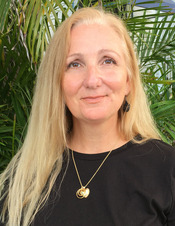 With an impressive bibliography in an array of genres, USA Today bestselling author Traci Hall has garnered a notable fan base. She pens stories guaranteed to touch the heart while transporting the reader to another time and place. Her belief in happily ever after shines through, whether it's a romantic glimpse into history or a love affair for today.