I'm so excited to be here today talking about The SECRET LIFE OF A DREAM GIRL, my first ever Entangled Crush book. 🙂 It's totally stand alone, but is part of the Creative HeArts series, a bunch of stories written by four different authors that all take place at a creative arts high school in my home town of Austin, Texas.
Anyway, my main character—Dahlia—is pulling a reverse Hannah Montana. Instead of being an ordinary girl hiding her life as a pop star, she's a world famous pop star masquerading as an ordinary girl as she tries to get her career—and life—in some semblance of order. She's been under the thumb of her very overbearing manager/father for her entire career, and all she really wants to do is take a breath and spend some time pursuing her real musical passion of being a singer/songwriter.
I had so much fun writing this book because it's all about music—my hero and heroine talk to each other in song lyrics, there's a great scene at Waterloo Records, Austin's most famous indie record store, and there's an awful lot of early, feel good Beatles stuff in there too. Which is why I thought I'd go old school with this blog and list off my Top Ten Favorite Beatles' Songs. 🙂
"Penny Lane"
"Lucy in the Sky with Diamonds"
"A Day in the Life"
"In My Life"
"Come Together"
"Let it Be"
"I Saw Her Standing There"
"I Want to Hold Your Hand"
"Hey Jude"
"With a Little Help from My Friends"
How about you? What's your favorite Beatles' song? And if you don't have one, how about your favorite song period?
Giveaway
For sharing your favorite Beatles (or other) song, you could win a copy of THE INTERNATIONAL KISSING CLUB by Ivy Adams (the pseudonym of the writing team of Emily McKay, Shellee Roberts, and Tracy Deebs) and POWERLESS, the first book in the Hero Agenda series by Tera Lynn Childs and Tracy Deebs.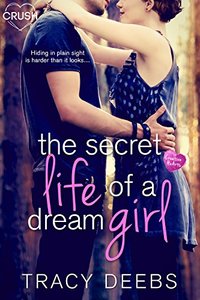 Disclaimer: This Entangled Teen Crush book contains adult language, references to drinking and drugs, and a kiss so steamy it'll fog up your ereader.
Hiding in plain sight is harder than it looks…
Dahlia Greene—aka international pop superstar Cherry—is undercover as a normal high school student. She just wants to experience what real life is like, so when she overhears hottie Keegan Matthews nervously talking about liking a girl, she sees the perfect opportunity to live a real life and play a little matchmaker. What was not part of the plan was falling for a guy she can never tell the truth.
Keegan Matthews has been secretly crushing on Dahlia ever since she started at his school. Sure, Dahlia thinks he's crushing on some other girl—not realizing his Dream Girl is actually her—but he figures, play along with her tips to woo someone else, let her get to know him, and then make his move. But with so many secrets in the mix, their romance is doomed from the start…
Young Adult [Entangled Crush, On Sale: June 27, 2016, e-Book, ISBN: 9781633756823 / eISBN: 9781633756823]