Do you ever glance at the windows open in your internet browser and realize you'd have a lot of explaining to do if someone walked up behind you?
That's an everyday thing for me as an author of offbeat romantic comedy. People see "romance author" in my title and assume any research I might do would involve fur-lined handcuffs or creative uses for butterscotch syrup.
But for my newest romantic comedy, THE HANG UP, there were several unique bits of research required for me to tell the tale of a devout city girl and talented PR pro who hooks up with a sexy mountain man turned CEO. Here are five things that made my research list when I wrote THE HANG UP.
Spelunking
Contrary to what my city girl heroine believes, spelunking is not a sex act. It's a fancy word for exploring caves, and it's kind of a hobby of mine.

In real life, I've been lucky enough to explore caves as far away as Slovenia, Mexico, and Greece, but my favorites are the lava tubes in Central Oregon where I live. I wanted to set a scene in THE HANG UP in one called Arnold Ice Cave, but needed the nitty-gritty of the cave's layout. I hired a local naturalist to guide me (along with my husband and step-kids) through the cave and answer questions about everything from rock formations to triboluminescence (no, that's not dirty—that's what makes Wintergreen Lifesavers spark in the dark).
Incidentally, that particular cave tour did not end in a steamy makeout session the way it does in the book.

Table manners and professional dining etiquette

Professional etiquette is one area where my mountain man hero lacks polish, which is unfortunate since there's some wining and dining required for his new CEO gig. Luckily, PR expert Miriam knows a thing or two about it. Unluckily, I didn't.

Don't get me wrong, I know not to talk with my mouth full or belch at the dinner table. But for the rules on utensil placement and the right way to spell charcuterie, I had to turn to the internet.

When it came to writing the sex scene that takes place on the dining room table, a different sort of research was required . . .

Hiccup cures

Hiccups factor prominently into the lead-up for the book's first sex scene.

Incidentally, you probably won't hear that phrase from anyone besides a rom-com author.

For this scene, I scoured my memory from almost 20 years ago when I was a budding young journalist interviewing a doctor for an article on hiccup cures. After that, I turned to the internet.

In case you're wondering, some of the more creative cures mentioned in the scene (rectal massage, anyone?) came from the internet.

Sex toys

I think this one's pretty self-explanatory (or at least it will be when you read the scene). While I already knew how I wanted to incorporate some (ahem) devices into a scene, I wanted to make sure I chose names for my products that weren't already in use.

Suffice it to say, this was not an internet search I performed while my step-kids were in the room.

Canoe paddling techniques

I've paddled many a canoe in my day, but when it came time for Jason to teach Miriam proper paddling techniques, I realized I needed to bone up on my terminology.

Let's all take a moment to appreciate that I used the words "paddling" and "bone up" in a sentence with absolutely no sexual connotation at all.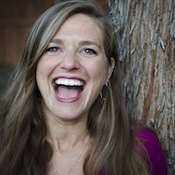 Tawna Fenske is a USA Today bestselling author who writes humorous fiction, risqué romance, and heartwarming love stories with a quirky twist. Her offbeat brand of romance has received multiple starred reviews from Publishers Weekly, one of which noted, "There's something wonderfully relaxing about being immersed in a story filled with over-the-top characters in undeniably relatable situations. Heartache and humor go hand in hand."
Tawna lives in Bend, Oregon with her husband, step-kids, and a menagerie of ill-behaved pets. She loves hiking, snowshoeing, standup paddleboarding, and inventing excuses to sip wine on her back porch. She can peel a banana with her toes and loses an average of twenty pairs of eyeglasses per year.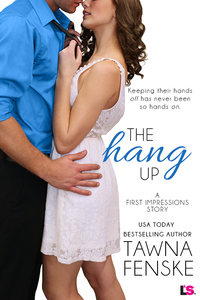 PR specialist Miriam Ashley makes her living cleaning up bad boys. Mountain climber-turned-CEO Jason Sanders should be an easy fix. And with a nephew to care for, he's motivated. The problem? Every time she tries to help Jason get his head in the boardroom, they end up in the bedroom.
What the hell is she thinking? He's the definition of off-limits. Not just because he's a client—he spends his free time risking his life mountain climbing. The same thing that got her father killed. She's not going to open her heart to a guy who could disappear at the drop of a…well, she'd rather not finish that thought.
She needs to leave complicated alone, but every time she sees Jason, something tells her it's her who might fall…
Romance Contemporary [Entangled Lovestruck, On Sale: June 13, 2016, Paperback / e-Book, ISBN: 9781633756434 / eISBN: 9781633756434]