Today's recipe is perfect for a date-night-in! While the characters in TO LOVE AND TO LOATHE by Martha Waters have known each other for years and spent most of that time arguing, they are about to spend a ton of time together at a country house party—the perfect place for shenanigans…
Tomorrow is the last day of the Valentine's Day Recipe Roundup! Come back for one more day of fun!
Jeremy, the Marquess of Willingham, and Diana, Lady Templeton, have known each other for years, and have spent much of that time at each other's throats. They are famed among their friends for their bickering, and no one is surprised when they agree to an impetuous bet: Jeremy will be married within the year, or Diana owes him one hundred pounds. What is a surprise is when Jeremy, after receiving some unflattering commentary on his bedroom skills, proposes a no-strings-attached affair with Diana for the duration of a country house party—both to get feedback on his performance, and to dispel the inconvenient attraction that has plagued them for years.
This frenemies-with-benefits arrangement quickly becomes more complicated, and both Diana and Jeremy drink a good deal of wine over the course of To Love and to Loathe as they come to grips with their feelings for each other. But on a cold Valentine's Day night, wouldn't a warm cocktail be even better than a glass of wine? Cocktails weren't in vogue in 1817, but were Diana and Jeremy transported to 2021 England, I don't think they could resist that most quintessentially British of drinks—the Pimm's cup. This is my twist on a nice, cozy, cold-weather version of the English summertime classic.
Winter Pimm's Cup
Ingredients
2 cups apple cider
4 oz Pimm's No. 1
3 oz brandy
1 orange
4 cinnamon sticks
4 whole cloves
Directions
Combine apple cider, Pimm's, brandy, cinnamon sticks, and cloves in a medium pot.
Squeeze in the juice of half the orange, and add the other half of the orange, unpeeled, to the pot with the rest of the ingredients.
Heat on low for 10-15 minutes, or until warmed through.
Pour into glasses, discarding cloves—add a cinnamon stick as garnish to each glass if desired.
Enjoy!
Serves 4. (Or 2, if you want seconds!)
—
COMMENT TO WIN: Would you rather attend a London ball or an English countryside house party? Let us know in the comments and you'll be entered to win a copy of TO LOVE AND TO LOATHE by Martha Waters. US and Canada only—good luck! 
Make sure to take a look at our posts from earlier in the week:
—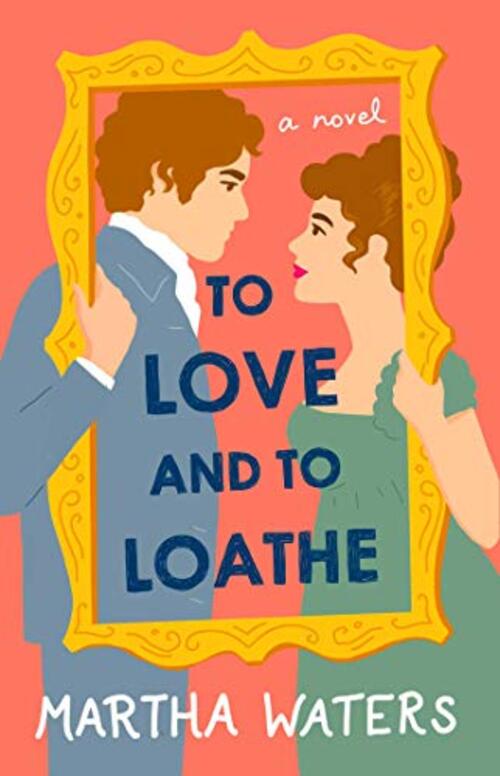 The author of the "hilarious…joyful, elegant" (Publishers Weekly, starred review) To Have and to Hoax returns with an effervescent, charming, and swoon-worthy novel about a man and woman who never agree on anything—until they agree to a no-strings-attached affair in this Regency-era romp.
The widowed Diana, Lady Templeton and Jeremy, Marquess of Willingham are infamous among English high society as much for their sharp-tongued bickering as their flirtation. One evening, an argument at a ball turns into a serious wager: Jeremy will marry within the year or Diana will forfeit one hundred pounds. So shortly after, just before a fortnight-long house party at Elderwild, Jeremy's country estate, Diana is shocked when Jeremy appears at her home with a very different kind of proposition.
After his latest mistress unfavorably criticized his skills in the bedroom, Jeremy is looking for reassurance, so he has gone to the only woman he trusts to be totally truthful. He suggests that they embark on a brief affair while at the house party—Jeremy can receive an honest critique of his bedroom skills and widowed Diana can use the gossip to signal to other gentlemen that she is interested in taking a lover.
Diana thinks taking him up on his counter-proposal can only help her win her wager. With her in the bedroom and Jeremy's marriage-minded grandmother, the formidable Dowager Marchioness of Willingham, helping to find suitable matches among the eligible ladies at Elderwild, Diana is confident her victory is assured. But while they're focused on winning wagers, they stand to lose their own hearts.
With Martha Waters's signature "cheeky charm and wonderfully wry wit" (Booklist, starred review), To Love and to Loathe is another clever and delightful historical rom-com that is perfect for fans of Christina Lauren and Evie Dunmore.
Fiction | Romance Comedy [Atria Books, On Sale: April 6, 2021, Trade Size / e-Book, ISBN: 9781982160876 / eISBN: 9781982160883]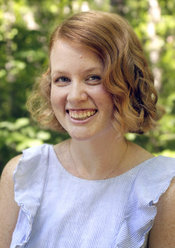 Martha Waters was born and raised in sunny South Florida and is a graduate of the University of North Carolina at Chapel Hill. Her lifelong love of England and romantic comedies inspired the writing of To Have and to Hoax, which is her first novel. She is a children's librarian in North Carolina, and loves sundresses, gin cocktails, and traveling.