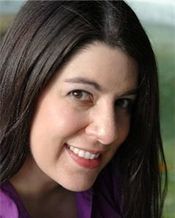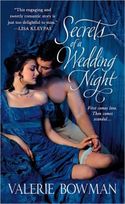 The first thing I came up with when writing my debut Regency romance novel was the title. SECRETS OF A WEDDING NIGHT. The pesky issue of a plot came later. : ) And when I was developing that plot, I knew I wanted a hero tortured by something in his past…and I wanted it so that there was something that only he could do to redeem himself. In a nod to one of Judith McNaught's characters, Ian, from Almost Heaven (one of my all-time favorite heroes) I decided to make my Regency hero a genius at arithmetic, a master of numbers. (By the way, further from my own talents, he could not be.)
I came up with the idea to have my hero, Devon Morgan, the Marquis of Colton, play in a high-stakes card game in order to win back his father's signet ring. The ring had been taken from his father as a gambling debt by the unscrupulous lord of the London underworld, Gilbert Winfrey.
You see, Devon's father was not as skilled with numbers as his son turned out to be. In fact, Devon is still haunted by the fact that his father used to take him to the clubs and convince him to play in order to use his son's skill for his personal gain. Devon had sworn off gambling entirely until his father was on his death bed. The old man convinced him to play again, to win back the Morgan signet ring.
Very well. Devon had to be a master at counting cards. So, what card game could he master?
I knew whist was out of the question because it's a two-person game and doesn't involve card counting. But what about faro? When I began, I knew absolutely nothing about the game of faro other than the fact that it involved cards, was fairly complicated (though to me, a non-card player, a game of Go Fish is fairly complicated) and was played at a lot of gambling clubs (or hells) during the Regency.
I set about learning the details of faro and discovered that while one could argue that it was something that even a math genius might not be able to master, there was no telling, in a fictional world, whether or not it was possible. So learned about bankers and punters and burning off the soda and I happily wrote my big scene, recording the details of the game, a game with much more at stake than just the signet ring, and the result is downright fun. (If I do say so myself.) At least I had fun writing it.
In the ultimate con, Devon pretends to be a famous loser in order to lull Winfrey into a sense of confidence. Then, at the last minute, he turns the tables on him and wins back, not only the substantial cash prize, but the ring that he promised his dying father he'd reclaim. Of course Winfrey doesn't take the defeat well, but that's all part of the fun.
In the end, Devon gets to say to Winfrey, "You've been playing someone actually worthy of your skill at deception, Winfrey. How does it feel to be bested by a Colton?"
Such fun to write!
So, you tell me, what is it about a smart hero, a math genius? And what if anything do you know about faro?
Valerie Bowman writes Regency-set historical romance novels with a focus on sharp dialogue, engaging storylines, and heroines who take matters into their own hands! Publishers Weekly calls SECRETS OF A WEDDING NIGHT, an "enchanting, engaging debut that will have readers seeking future installments" and Romantic Times Book Reviews says, "This fast-paced, charming debut, sparkling with witty dialogue and engaging characters, marks Bowman for stardom." Booklist gave it a starred review!
Valerie lives in Jacksonville, FL with her rascally dog, Roo. You can find Valerie on the web at www.ValerieBowmanBooks.com and on Facebook and Twitter.
To comment on Valerie Bowman's blog please click here.