Hello, there! (Or maybe I should say "hey, y'all," as we do here in the Deep South.) I'm Valerie Fraser Luesse, and my latest novel is called UNDER THE BAYOU MOON. It's set in Southwest Louisiana, which captured my imagination when I explored it as a writer for Southern Living magazine. I'm as excited about sharing the mystery and beauty of this place as I am about introducing you to my main characters: Raphe Broussard, a lonely Cajun fisherman who has endured a family tragedy and is raising his young nephew, Remy, on his own; Ellie Fields, a young schoolteacher from Alabama, seeking her true purpose when she accepts a position in Raphe's hometown of tiny Bernadette, Louisiana; Heywood Thornberry, their gregarious yet secretive friend who loves capturing the magic of the bayou with his camera; Doc and Florence, two stalwarts in the community who take Ellie underwing . . . and a legendary white alligator. This new story is part romance, part mystery, and part cautionary tale against selfish greed and a disregard for truth.  I drew from a deep well of travel writing experience and several unforgettable trips to Acadian Louisiana to bring the bayou to life. I hope to fire your imagination with images of towering cypress trees draped in curtains of Spanish moss; cast-iron pots of gumbo and oysters fresh from the water, cooking over an open flame; Saturday night dances and music everywhere and moonlit boat rides that lead to . . . all kinds of things. As they say in Louisiana, we'll "pass a good time" together. Here's a peek at what you'll find in the bayou:
U is for a united community of Cajun and Creole people in tiny Bernadette, Louisiana, where shared cultural threads bind neighbors together. But are those bonds strong enough to hold against calculated threats from the outside?
N is for nighttime on the bayou, when the moonlight, cypress trees, and Spanish moss work their magic on Raphe Broussard, a lonely Cajun fisherman, and Ellie Fields, an idealistic schoolteacher from Alabama.
D is for desire, both good and bad—the higher human desire for love, friendship, happiness, and fulfillment; and the dangerous, unchecked desire for money, status, power, and control.
E is for a misguided evangelist whose blind trust in a conniving politician makes him a pawn in a scheme to steal from decent, hard-working families on the bayou.
R is for romance, both hoped for and unexpected.
*
T is for the transformation Ellie seeks in Louisiana, where she hopes to free herself from the expectations of others, discover her authentic self, and find her true purpose.
H is for Heywood Thornberry, the charismatic photographer who befriends Raphe and Ellie.
E is for elegy, as Ellie, Raphe, and Heywood experience tragic events that make them wonder if the bayou they love could be dying away.
*
B is for a heartbreaking betrayal.
A is for the white alligator, L'esprit Blanc—the white spirit of the bayou. Many fishermen and hunters believe in its legend, though none have actually seen it. (None except Raphe.)
Y is for Raphe and Ellie's powerful yearning. They'll need Heywood to show them what—or whom—they're actually yearning for.
O is for the oasis Ellie finds in her first bayou cabin, with its wood stove and kerosene lamps, front porch swing, and a dock where the Alabama transplant can sit and listen to Louisiana's night sounds as she thinks about a Cajun fisherman she can't seem to push out of her mind.
U is for Raphe's uncompromising sense of duty to his family.
M is for the full moon casting its silver light on the snowy hide of an awe-inspiring creature, hidden away in a solitary pool deep in the bayou.
O is for a fortune in oil hidden beneath the surface of the water.
O is for one man's obsession with the riches of the bayou—and his determination to take them all for himself.
N is for a nocturnal reunion that Raphe and Ellie will never forget.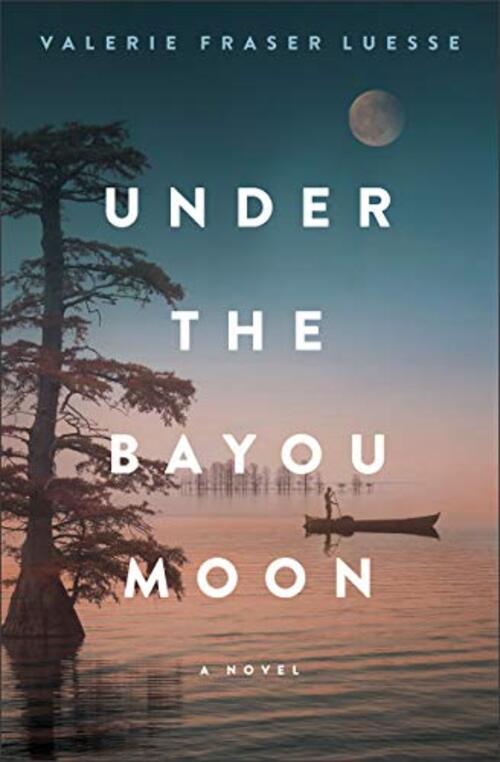 Restless with the familiarity of her Alabama home, Ellie Fields accepts a teaching job in a tiny Louisiana town deep in bayou country. Though rightfully suspicious of outsiders, who have threatened both their language and their culture, most of the people in tiny Bernadette, Louisiana, come to appreciate the young and idealistic schoolteacher as a boon to the town. She's soon teaching just about everyone–and coming up against opposition from both the school board and a politician with ulterior motives.
Acclimating to a whole new world, Ellie meets a lonely but intriguing Cajun fisherman named Raphe who introduces her to the legendary white alligator that haunts these waters. Raphe and Ellie have barely found their way to each other when a huge bounty is offered for the elusive gator, bringing about a shocking turn of events that will test their love and their will to right a terrible wrong.
A master of the Southern novel, Valerie Fraser Luesse invites you to enter the sultry swamps of Louisiana in a story that illuminates the struggle for the heart and soul of the bayou.
Christian | Romance | Historical [Revell, On Sale: August 3, 2021, Paperback / e-Book, ISBN: 9780800737511 / eISBN: 9781493430420]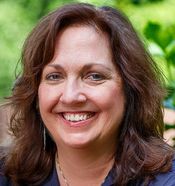 Valerie Fraser Luesse is an award-winning magazine writer best known for her feature stories and essays in Southern Living, where she is currently a senior travel editor. Her work has been anthologized in the audio collection Southern Voices and in A Glimpse of Heaven, an essay collection featuring works by C. S. Lewis, Randy Alcorn, John Wesley, and others. As a freelance writer and editor, she was the lead writer for Southern Living 50 Years: A Celebration of People, Places, and Culture. Specializing in stories about unique pockets of Southern culture, Luesse has published major pieces on the Gulf Coast, the Mississippi Delta, Louisiana's Acadian Prairie, and the Outer Banks of North Carolina. Her editorial section on Hurricane Katrina recovery in Mississippi and Louisiana won the 2009 Writer of the Year award from the Southeast Tourism Society. Luesse earned her bachelor's degree in English at Auburn University in Auburn, Alabama, and her master's degree in English at Baylor University in Waco, Texas. She grew up in Harpersville, Alabama, a rural community in Shelby County, and now lives in Birmingham.