Years ago, I had the opportunity to interview singer-songwriter Kate Campbell, who remains one of my favorite artists. Kate talked about something she called "Southern noir," which has nothing to do with crime novels and everything to do with sense of place. At certain spots in the South, you get the feeling that something is happening beneath the surface, something—maybe even something on the dark side—that you can feel but can't see. Southern noir.
Once you're attuned to it, you can feel the undercurrents of our regional noir in places all over the South. Our grande dame cities—Charleston, Savannah, and New Orleans—are givens. (Savannah's on my bucket list, but I've rambled the other two.) If you've never known Southern noir, here are five more great places to experience it:
Rural Alabama
Back when we had a little more time on our hands, my husband and I used to break out the map on a Saturday morning, pick a road, and strike out on an Alabama ramble. We've roamed small towns like Wetumpka, Northport, and Mooresville, and had lunch at "meat 'n threes"—down-home Southern cafes where you choose your meat and three vegetables from a menu posted on the wall. We've seen old steel bridges and little country churches, rolling pastures and cotton fields; we've driven past old home places where nothing remains but the fireplace and maybe a stand of daffodils where a garden used to be. There's a presence in places like that—something you can feel in your bones even if you can't see it.
Outer Banks, North Carolina
The "OBX" are unlike any other stretch of coast I've ever seen. Bodie, Hatteras, and Ocracoke Islands bow out from the mainland to brace against the Atlantic. A single strip of pavement crosses all three islands (with help from a couple of ferries). Wild horses—fiercely protected by locals—roam the sands and the surf. So treacherous are the shallow shoals off the Outer Banks that old-time mariners named them the "Graveyard of the Atlantic." Many a shipwreck is buried beneath the sand and the waves. Noir.
Florida Keys
I lied to my mother about my first trip to Key West. I told her I would be traveling with another magazine writer. The truth was that I was flying to Fort Lauderdale alone, renting a car alone, and driving the Overseas Highway—including the breathtaking Seven-Mile Bridge over turquoise water that's impossible to describe—alone. I just didn't think Mama was ready for that. I can't name a place more otherworldly than Key West. On my first morning there, I bought myself a bohemian sundress and a cool pair of shades. Then I roamed, up and down the streets of "Old Town," where absolutely anything is normal. A man walking into a restaurant with a parrot on his head? Normal. Chickens meandering onto the pool decks of local inns? Normal. But the ultimate Southern noir is Key West at night, when ocean breezes fan palm trees that cast moody shadows against beautiful old Florida architecture. There are stories in those walls.
Mississippi Gulf Coast
Full Disclosure: My husband and I hope to retire here one day. I am in no way objective about this place. We both love the massive live oak trees draped with Spanish moss and the old Southern mansions rising up to peer out over the water. The Biloxi lighthouse watches over the proceedings as it has since 1848. Downtown Ocean Springs and Old Town Bay St. Louis are among my favorite spots in the entire South. But really, I'm there for the noir—for the history and stories and the eerie beauty of Mississippi Sound on a moonlit night.
Cajun Louisiana
"Cajun" is a truncated version of "Acadian"— French-speaking settlers in Canada who were forcibly removed by the British in the 1700s. Many eventually came to Louisiana, where their language, food, and music created an incredible cultural enclave in Southwest Louisiana. A retired Cajun Cadillac salesman and his wife once took photographer Art Meripol and me on an amazing boat ride across the Atchafalaya. Ancient cypress trees rose out of the water, which was dotted with lily pads. We watched the sun rise over it all. I've always been drawn to places that feel ancient, places where you can see traces of those who came before you. And I'm intrigued by places with secrets—you never know what might be swimming beneath those lily pads or hiding in those cypress trees. That's why I'll never turn down an opportunity to "pass a good time" in bayou country. It's got serious noir. And gumbo.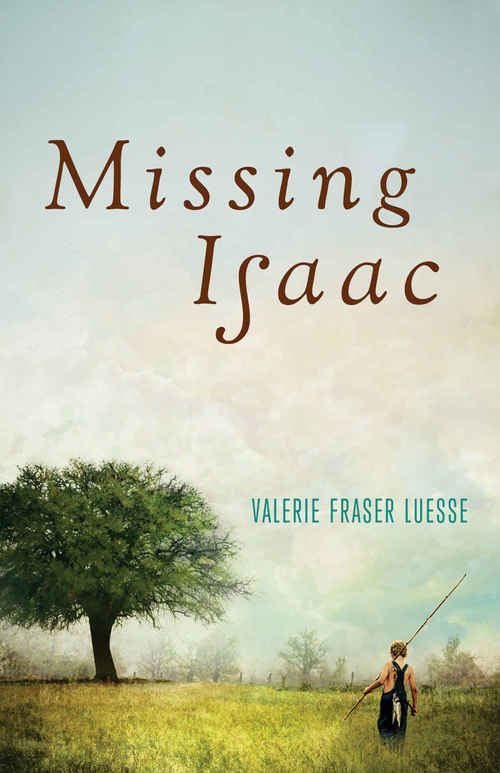 When a black field hand disappears, a wealthy white boy he has befriended sets out to find him. But Pete McLean discovers more than he bargained for—including unexpected love and difficult truths about race and class in 1960s Alabama.
There was another South in the 1960s, one far removed from the marches and bombings and turmoil in the streets that were broadcast on the evening news. It was a place of inner turmoil, where ordinary people struggled to right themselves on a social landscape that was dramatically shifting beneath their feet. This is the world of Valerie Fraser Luesse's stunning debut, Missing Isaac.
It is 1965 when black field hand Isaac Reynolds goes missing from the tiny, unassuming town of Glory, Alabama. The townspeople's reactions range from concern to indifference, but one boy will stop at nothing to find out what happened to his unlikely friend. White, wealthy, and fatherless, young Pete McLean has nothing to gain and everything to lose in his relentless search for Isaac. In the process, he will discover much more than he bargained for. Before it's all over, Pete—and the people he loves most—will have to blur the hard lines of race, class, and religion. And what they discover about themselves may change some of them forever.
Multicultural Inspirational | Inspirational Historical [Revell, On Sale: January 2, 2018, Paperback / e-Book, ISBN: 9780800728786 / eISBN: 9781493412617]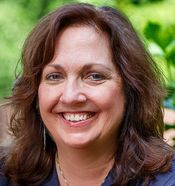 Valerie Fraser Luesse is an award-winning magazine writer best known for her feature stories and essays in Southern Living, where she is currently a senior travel editor. Her work has been anthologized in the audio collection Southern Voices and in A Glimpse of Heaven, an essay collection featuring works by C. S. Lewis, Randy Alcorn, John Wesley, and others.
As a freelance writer and editor, she was the lead writer for Southern Living 50 Years: A Celebration of People, Places, and Culture. Specializing in stories about unique pockets of Southern culture, Luesse has published major pieces on the Gulf Coast, the Mississippi Delta, Louisiana's Acadian Prairie, and the Outer Banks of North Carolina. Her editorial section on Hurricane Katrina recovery in Mississippi and Louisiana won the 2009 Writer of the Year award from the Southeast Tourism Society.
Luesse earned her bachelor's degree in English at Auburn University in Auburn, Alabama, and her master's degree in English at Baylor University in Waco, Texas. She grew up in Harpersville, Alabama, a rural community in Shelby County, and now lives in Birmingham.