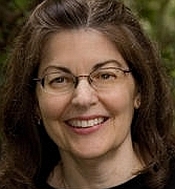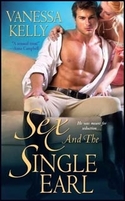 Small towns are always a popular setting in fiction, especially in contemporary romance. The Virgin River series by Robyn Carr is a reader favorite, for example, as are the contemporary romances by Toni Blake set in the charming town of Destiny, Ohio. Perhaps we're drawn to these settings because they promise something that can seem elusive in our fast-paced, over-burdened lives. Although most of us have dozens, even hundreds of "friends" on various social media sites, face-to-face contact with people who really know us in a personal way can seem like a quaint relic of bygone days.
My latest book, SEX AND THE SINGLE EARL, takes place in smaller town, but in a historical rather than a contemporary setting. Many if not most Regency-set historical romances take place in London, especially the London of the haute ton. On occasion, the ton probably felt like a small town to those who moved in its exclusive circles. Everybody knew everybody else, and gossip reigned supreme. But London was still a big city, and one could easily get lost in the crowds.
Not so in Bath, the setting for SEX AND THE SINGLE EARL. Bath was and still is one of the most beautiful resort towns in England. Fanny Burney lived here, as did Jane Austen. Although Bath was certainly bigger than some of the villages depicted in Jane Austen's novels, it still had an intimate feel to it, especially for the wealthier inhabitants who lived there or for those who sought out the healing waters of the spa. Even Fanny Burney, who loved Bath, would sometimes grow impatient with its small-town ways. She decided that:
"Bath is as tittle-tattle a town as King's Lynn; and people make as many reports, and spread as many idle nothings abroad, as in any little common town in the kingdom."
That, of course, is the flip-side of life in a small town – everybody does know your business. As wonderful as it can be to live in a place where everyone knows you, it can also drive you crazy.
I deliberately chose Bath as the setting for SEX AND THE SINGLE EARL because I wanted to put my heroine, the scandal-prone Sophie Stanton, in a place where she couldn't hide her reckless behavior from anyone – either her friends or her enemies. Small town life can be just as challenging as life in the big city, and I thought it would be fun to write about that.
So, readers, what do you think about the small town setting in romance? Do small town romances make you long for a return to simpler days, or do you find big city settings more appealing and more realistic?
Comment to enter my blog contest to win a copy of SEX AND THE SINGLE EARL and a copy of my debut novel, MASTERING THE MARQUESS.