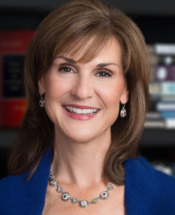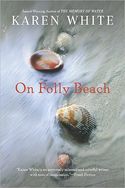 Right now I'm visiting my parents at their home in Nashville, Tennessee. I'm on my way to the Southern Kentucky Book Festival and my dad suggested that since Nashville is between my home in Atlanta and the Festival in Bowling Green, I might want to stop and stay a day or two. I've just emerged from their basement with three suitcases stuffed with about five decades of photographs that will find their way to my car trunk before I leave. Now I know why he wanted me to stop by and "visit."
I'm a self-proclaimed "scrapbooker." I love pouring over old photographs, peering at the younger faces of my grandparents, parents and siblings, recognizing a favorite sweater or toy, plate, a piece of furniture, and even expressions on those faces. These photographs are like a piece of history I can hold in my hand, and can even relish the hours and hours it will take to sort through them, organize them, put them into albums. Hours I don't really have right now (ack-two book deadlines this year plus the release of two other books!), but hours I look forward to.
My maternal grandmother died this past February at the age of ninety-five. I traveled to the Mississippi Delta for her funeral where a full-blown family reunion (all of her still living children-six of them-plus all of her nineteen grandchildren and a sprinkling of the great and great-great-grandchildren) were there. I brought my sixteen-year-old son with me (my husband and daughter, who were to follow the next, day got snowed in in Atlanta). It was a bit of a culture shock for my son ("Yes, dear, these are your people. No, dear, you shouldn't need a translator.") We had a wonderful time, and it was so gratifying to see him talking shop (football, Tour of Duty on the PS2) with my cousin's son since my cousin and I had been as thick as thieves when we were the boys' age. We had a big spaghetti dinner (just like my Italian grandmother would throw for us) and we talked and laughed late into the night.
Everybody's sending me their photographs from that night because I told them I wanted to do a scrapbook album of our grandmother's life, with pictures from her early childhood, marriage, motherhood, and culminating with the family gathering celebrating her life. I'm inundated with photographs that need to be sorted, scanned, and cataloged on my computer. Gosh, book deadlines? What's that?
I'll get it done. I'll find a way. Because as important as my books are to me, so is the rest of my life and my interests outside of writing. This is what us writers refer to as "filling the well." We need to experience life to be able to write about it. Having interests and a passion outside of writing is as imperative to my writing as is the actual sitting down at my computer is. It's what makes me a better writer.
It's also spending time doing other things and not even thinking about writing that gives me my story ideas. While at my brother's wedding a few years ago in the Outer Banks of North Carolina, my family and I took a tour of the Cape Hatteras lighthouse. While there, the tour guide mentioned the presence right off the shore of a sunken German U-boat from WWII. I was astounded. Had Germans really come that close the US mainland? How was it possible that I hadn't known? And so the story behind ON FOLLY BEACH (out May 4th, 2010) was born. It's these serendipitous tidbits that I collect while experiencing life that feed the well of my writer's imagination.
My grandmother's funeral was no different. While studying my family over spaghetti and meatballs, I felt a story forming in the back of my head. There's something about the Mississippi Delta and its inhabitants that's just made for storytelling. I didn't write a word the entire three days I was down there, but I got lots and lots of story ideas. And character ideas. And photographs,