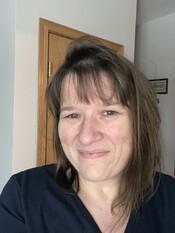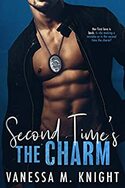 Lucky Charms? No. I'm not talking about the cereal, although they are magically delicious. Sugary oats and colorful marshmallows… Num! Sorry, I'm easily distracted by yummy things.
I'm talking lucky charms, talisman, totem or symbols. However you wish to classify those things we hold dear. Symbols for love. Symbols for protection. Symbols for luck. We are surrounded by symbols every day, in our relationships, even in our landscapes. We can't seem to escape them.
Everywhere you turn, beliefs and superstitions attached to symbols exist. From the infinite circle of a wedding band that symbolizes the everlasting union of a man and woman, to the four leaf clover that is so elusive, that it ensures good luck for its finder. How many of you remember the lucky rabbit's foot? Didn't everyone have one of those? Ugh. I think I just showed my age.
It's not just in the things we hold close, there is also luck and security attached to occurrences. Remember this saying, "Find a penny pick it up and all day long you'll have good luck." Or, when was the last time you saw a star shimmering in the sky and made a wish?
Sports fans and players are also known for their superstitions. Michael Jordan was said to wear his college basketball shorts under his Bulls uniform during every game in the NBA, for luck. When a pitcher is pitching a no-hitter, no one is allowed to sit next to, talk to or think about him for fear the no-hit streak will end. And then there's the ritual growing of the beard for any hockey team in the NHL finals.
These symbols and rituals are as prevalent in our lives as death and taxes, whether we buy into it or not. In my new book, Second Time's the Charm, my heroine; Allison wears a Celtic Knot necklace. Her mentor's wife designed the necklace with protection in mind. It was to keep Allison safe. And as we find in the story, Allison needed all the protection she could get.
Allison wore a triquetra knot or trinity symbol. It has many meanings: Father, Son and Holy Ghost for the Christian believers, Mind, Body and Spirit for the Pagan believers. No matter which belief, there is one common thread: Protection from evil. Celtic knot believers affix the symbol to their home, furnishings or clothing, wherever they need to keep bad luck out and good luck in. This gives the user protection from evil, protection from harm. It is a small token against the uncertainty of life.
The belief in these superstitions and symbols may seem weird, but I like to think of it this way. There is a hilarious commercial where a man is eating "Kee-no" (Quinoa) burgers because his wife made him eat the burger before the last game – and his team won – Won. He cringes as he stares at the burger, steaming on the grill. He pokes the vedgie and seed disk, dreading the impending meal.
Yet, he continues to flip the burger. He continues to make the meal that will undoubtedly ensure his team will win. It's now a tradition and he can't monkey with tradition. So, he stands dejectedly in front of the grill and Bud Light appropriately announces, "It's only weird if it doesn't work."
And really, if you believe something will protect you, keep evil away or help you in relationships and life, is that so bad? Couldn't we all use a guiding hand once in a while, an outside element that gives us the inner nudge to keep going, be strong and make the right decision? Isn't it best for people to focus on other things like family, friends and jobs, as their lucky rabbit's foot focuses on keeping them safe?
By owning, holding, viewing these symbols and living these rituals, we feel a small sense of control over our rather chaotic lives, a sense of peace as we take a stand against the evils of the world.
So, pick up your wishbone, dust off your horseshoe and blow that eyelash from your fingertips. It's time to make a wish, fend off evil and induce some positive vibes into your life. Because when all is said and done, we're all lucky to be here on this big old planet and if we need a charm to remember that… so be it.
What about you? Do you have any fun rituals that you perform? Do you have a lucky charm that you can't live without?
Her first love is back. Is she making a mistake or is the second time the charm.
They say your first love is unforgettable, but Allison Southby would love to forget. She still has the splintered heart from when Adam Byrnes ran from her bed, never to be heard form again. Thankfully, she's always had her work to keep her mind off her non-existent love life. But when her boss, and mentor dies mysteriously and another company threatens to take over his legacy, her focus should be on fixing the company. Yet, she can't keep her mind, or hands off her late mentor's son, Adam.
Detective Adam Byrnes needs to get back to the life he built in Phoenix. But between the questions surrounding his father's death and keeping Allison safe, he can't seem to leave the city of Chicago.
With danger swirling around them, can they find the love they once shared?
To purchase, please click the links below: Nook | Amazon | Other Retailers
SHORT BIO:
Vanessa M. Knight writes contemporary romance novels with a dash of suspense. She's a member of Romance Writers of America and Windy City RWA. She lives in Chicagoland with her husband, son and menagerie of dogs and cats. When not writing, Vanessa loves to scrapbook, watch movies and read anything she can find.
For more information on Vanessa, including her Internet haunts, contest updates, and details on her upcoming novels, please visit her website at: VanessaMKnight.com | Twitter.com/VanessaMKnight | Facebook.com/VanessaMKnightAuthor
To comment on Vanessa M. Knight's blog please click here.