Korean– I went with my mother to Korea in 2015 and had home cooked meals. We didn't eat in restaurants (OK, a few), but mostly church suppers. Yum! I had no idea what I was eating and I didn't ask, but it was all fabulous. I love cucumber kimchi and something called Shabu Shabu.
Southern cooking– If it wasn't going to give me a coronary, I'd eat it every day. I went to school in Savannah, Georgia and spent four years gobbling up hush puppies and biscuits, grits and sweet tea. And everything had ham in it—which makes complete sense to me. I love it so much I'm going on a road trip in June with my father across Mississippi to find the best fried chicken!
Seafood– The corny saying is true- I'm on a sea food diet. Growing up on the Chesapeake Bay, crabs were king. I love a good steamed crab. But salmon fishing in Alaska has me hankering for some wild caught silvers. Of course, I was the one who caught a halibut by mistake (a BIG mistake!) and it was yummy!
Italian– I would be getting a divorce if I didn't put this on the list since I married into an Italian family. I know the recipe for homemade meatballs and I am officially a meatball snob now! No others can compare!
Dessert– I don't care where it's from, I want it. Patisserie or ice cream, cake or pecan pie. Bring it.
RIDE ME DIRTY is the first book in the contemporary Bridgewater County series. It is the modern take on her USA Today Bestselling Bridgewater Menage series which is set in 1885 Montana. Past or present, one cowboy is never enough.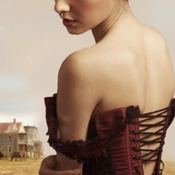 Who doesn't love the romance of the old West? Vanessa Vale takes the sensual appeal of rugged cowboys a step further with her bestselling books set in the Montana Territory. They are much more than just sexy historical westerns. By introducing sexual taboos into this otherwise traditional romantic setting, Vanessa has won the loyalty of a fan base that never knows quite what to expect with each new series.
"Montana Maidens" was the first to push the envelope with strong BDSM themes. "Montana Men" followed suit with softer themes but lots of deliciously graphic sex. "The Bridgewater Series" showcases ménage relationships because sometimes one hot cowboy isn't enough. No-holds-barred, graphic descriptions, strong storytelling, engaging characters and breathtaking landscapes all combine to make very naughty reads.
And as a resident of Wild Wild West, Vanessa Vale finds plenty of inspiration for her work, for who doesn't love a handsome cowboy?
Bridgewater County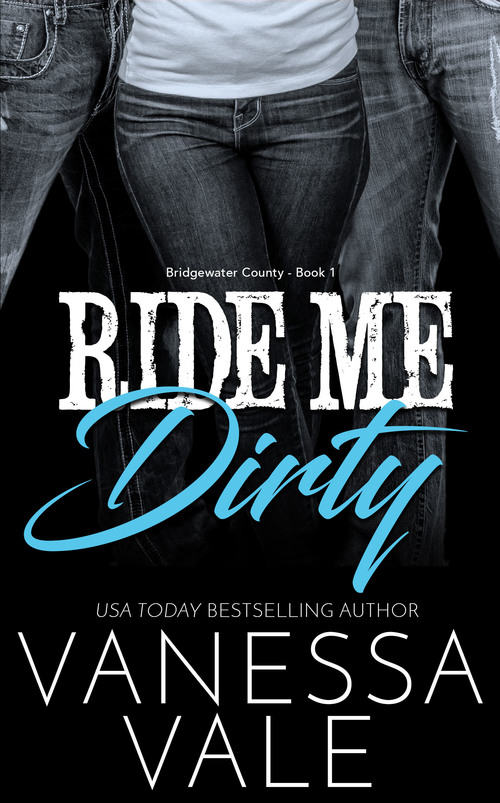 They're going to claim her. Together.
She just doesn't know it yet.
Catherine's life is in New York. The property she's inherited is in Bridgewater, Montana. Going back to the town she visited every summer as a child stirs up long forgotten memories and a girlhood crush, on not one teen-turned-hot-cowboy, but two. Cousins Jack and Sam Kane. Fortunately for her, in Bridgewater, one cowboy's never enough.
In this contemporary version of Vanessa Vale's USA Today bestselling, Bridgewater Ménage series, Catherine is forced to choose the life she really wants: the big-city lawyer or the small town cowgirl with two men who want to take her for a very dirty ride.
Warning: Panty melting! Ride Me Dirty is a wildly dirty romance with two obsessed alpha cowboys and a Type-A heroine. This HEA is all about her – no m/m.
Romance Erotica Sensual | Erotica [Bridger Media, On Sale: April 6, 2017, e-Book]