Being possessed by a character is a kind of out of body experience. For me, it's as if someone or something real has taken over my mind, and I have no choice but to hold on for the ride. Most times the experience results in those light bulb moments when I actually believe I'm brilliant—or rather the characters that have spun themselves out of dust and cobwebs are brilliant. I'm just along to document their lives in ways readers can connect with.
Case in point, I've been writing romance fiction to the tune of somewhere in the neighborhood of 60 plus books. Only rarely does a fictional character charge at and through me like Winter Barstow has. Sad to say, Winter existed long before I completed a story that satisfied both of us. Death Chant, I believe, does that. It's a book of the heart. All I can do is hope readers of this romantic suspense with paranormal elements in the form of a ghostlike wolf will understand why I feel the way I do.
Getting back to Winter, I can't recall when she first started insisting I listen to her. I initially became aware of a lonely voice visiting me as I was trying to fall asleep. Winter explained in her quiet and desperate way that she felt as if she'd been dropped onto Earth at the age of around five with no idea what or who she was before that and had come to me for answers. She had no parents, no family, no idea where she'd been before someone found her standing by the side of the road in Barstow California in winter. (Thus her name) Her features are Native American, but it doesn't matter since she has no connection to her heritage. In fact, until a college anthropology professor she calls Doc and sees as her mentor forced her to face her rootlessness, she had no idea what to do with her life. Several years later Doc hands her a powerful clue to her past in the form of an authentic Pacific Northwest Native American ceremonial mask depicting a wolf.
Unfortunately, Doc disappears before he can explain, leaving her with nothing but questions, suspicions, and fear.
I have little if any control over Winter, but I was determined to present her with a man who challenges her in ways she didn't know were possible. He had to be her emotional equal if they were going to fall in love. In contract to Winter, Jay Raven, a Hoh Native from Washington state is steeped in tradition. His roots sink deep into the Olympic National Forest where the mask comes from. He senses the holes in Winter but has holes of his own and wants nothing to do with this complex seeker—until he has no choice. Until her life depends on his actions.
In a way I'm glad I haven't been possessed by many characters like Winter because I'm not sure there'd be anything left of my own personality. She's that intense. But as a writer, I can't think of a greater gift. Winter pushed me to fully depict her, and while I was writing Death Chant, in many regards I became her.
Now, maybe, she'll leave me alone but maybe she'll send someone else to take up residence inside me. In fact, I think she already has.
Thus I write.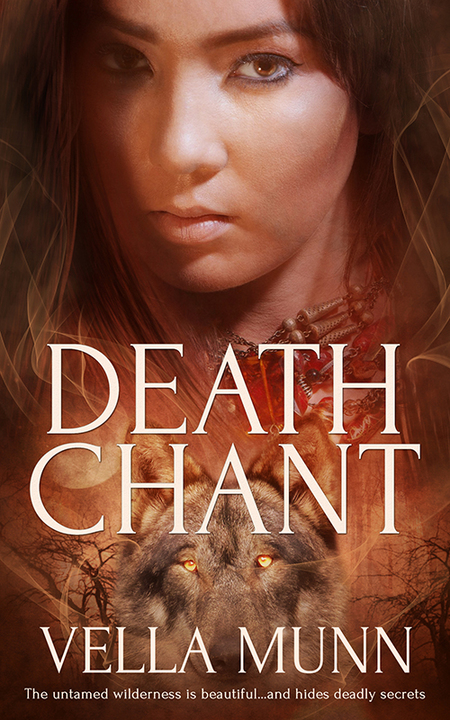 When her mentor disappears, Winter follows his trail to the Pacific Northwest, where the untamed wilderness is beautiful…and hides deadly secrets.
Anthropologist Winter Barstow knows nothing of her past or ethnic heritage and tells herself it doesn't matter. Everything changes when Doc, her mentor, sends her an authentic ceremonial wolf mask from Olympic National Forest. The mask calls to her in ways she can't understand or explain.
Then Doc disappears. Determined to find him and discover the mask's origin, she travels to the mysterious, awe-inspiring forest where she's confronted by Native American ranger Jay Raven, who has no love for Doc.
The deeper Winter digs into her mentor's disappearance, the more alarming things become. She begins to hear a mysterious wolf's howl…even when no one else does.
Jay warns Winter to leave, but she owes Doc and herself the truth.
And even though it goes against everything he has promised his tribe's elders, Jay can't walk away from Winter. Not only has a spirit wolf reached out to her, but he also suspects she's in terrible danger…and his growing feelings for her are too strong to ignore.
Romance Suspense [Totally Bound Publishing, On Sale: September 20, 2016, e-Book, ISBN: 9781786510709 / eISBN: 9781786510709]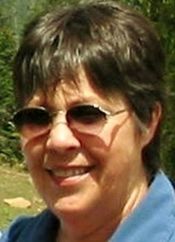 Vella Munn now writes exclusively as Vella Munn but had a previous life as Dawn Flindt and Heather Williams.
Writing is in my blood, probably has been my entire life. I'll never regret growing up in an area too remote for TV reception to reach; that way I discovered books. Daydreaming my way through my childhood slowly evolved into a compelling need to put my thoughts, emotion, and imagination down on paper. I love to explore the human psyche, to ask my characters to decide what is most important in life and pursue those goals with everything in them. These days much of what I'm doing involves Native Americans, both past and present. I'm intrigued by their belief systems, their legends, stories, lifestyles. At the heart of all of my stories is romance, but its impossible to say the books follow a particular path because I'm constantly growing and evolving both as a writer and a human being. If something turns my crank and evokes a basic emotional response in me, that's what I want and need to write about. Hopefully my readers continue to be interested in the same journey.