To start off, can you tell us a little about your book, DIRTY LETTERS? 
Two childhood pen pals are reunited when Griffin has a bit too much to drink one night and writes to Luca, the girl who suddenly stopped writing him eight years earlier. When he realizes why she stopped writing, they rekindle their relationship from afar and resume writing back and forth, this time as adults. Of course, now their letters are a bit steamier. Things get complicated when Luca suggests they meet in person.
What were your biggest inspirations for DIRTY LETTERS?
 Vi: I actually had a penpal when I was in grade school, a lot like Luca.  So did my kids!
Penelope: Thinking back to childhood and the letters my friends and I would write back before there wasn't any internet certainly inspired parts of the book. Also, music from groups like ABBA, inspired other parts.
Why will readers fall in love with Griffin? 
Because he's rough on the outside but an old softie on the inside. Because his love for Luca is unwavering and transcends time.
How did you get to know Luca? Did she ever surprise you? 
Luca was a fun character to write. Even though she had many anxiety disorders, she was really much braver than she knew. Writing her was definitely a learning process. She wasn't an easy character to write and we both had to compare/reassess our individual visions of her often to make sure we were writing her in the same manner.
What did you learn about yourselves while writing this book?
Vi:  I absolutely related to Luca's anxiety as I suffer from it myself, and I learned a lot about while researching different anxieties. 
Penelope: I learned that if my character can overcome so many obstacles with her nervous illness, then I should probably try to practice what I preach in those areas of my life where I might be afraid to take the steps necessary to overcome my own fears.
In your opinions, what is the most romantic scene in the book?
Vi: I think the most romantic scene is when Griffin stops the car and gets out and has an intense conversation with Luca. I loved his response when she tried to break things off. It's not classically romantic, but his refusal to take no for an answer had me swooning even though I'd wrote it! 
Penelope: Probably the scene where they meet for the first time. So many emotions have built up by the time that the characters finally meet. But there are several more romantic scenes later in the book as they struggle to make their long distance relationship work.
What are you working on next? 
We are co-writing another standalone with an underlying letters theme (but very different from this one) for Montlake that will release in late 2020.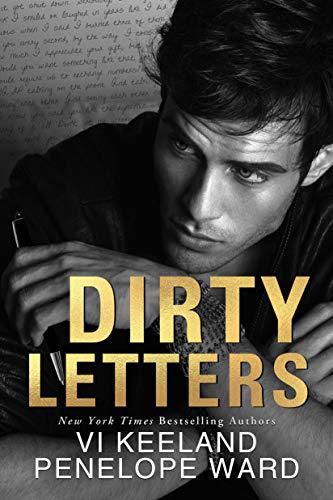 From New York Times bestselling authors Vi Keeland and Penelope Ward comes an unexpected love story that starts long before the lovers meet.
I'd never forgotten him—a man I'd yet to meet.
Griffin Quinn was my childhood pen pal, the British boy who couldn't have been more different from me. Over the years, through hundreds of letters, we became best friends, sharing our deepest, darkest secrets and forming a connection I never thought could break.
Until one day it did.
Then, out of the blue, a new letter arrived. A scathing one—one with eight years of pent-up anger. I had no choice but to finally come clean as to why I stopped writing.
Griffin forgave me, and somehow we were able to rekindle our childhood connection. Only now we were adults, and that connection had grown to a spark. Our letters quickly went from fun to flirty to downright dirty, revealing our wildest fantasies. So it only made sense that we would take our relationship to the next level and see each other in person.
Only Griff didn't want to meet. He asked that I trust him and said it was for the best. But I wanted more—more Griff, in the flesh—so I took a big chance and went looking for him. People have done crazier things for love.
But what I found could change everything.
Romance Erotica Sensual | Romance Contemporary [Montlake Romance, On Sale: November 5, 2019, Trade Size / e-Book, ISBN: 9781542016797 / ]

You'll laugh, cry, and root for this couple as you follow their tragedies and triumphs!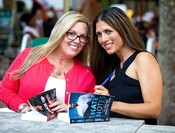 Vi Keeland is a native New Yorker with three children that occupy most of her free time, which she complains about often, but wouldn't change for the world. She is a bookworm and has been known to read her kindle at stop lights, while styling her hair, cleaning, walking, during sporting events, and frequently while pretending to work. She is a boring attorney by day, and an exciting New York Times & USA Today Best Selling smut author by night!
Penelope Ward is a New York Times, USA Today and #1 Wall Street Journal Bestselling author.
She grew up in Boston with five older brothers and spent most of her twenties as a television news anchor before switching to a more family-friendly career.
Penelope lives for reading books in the new adult genre, coffee and hanging out with her friends and family on weekends.
She is the proud mother of a beautiful 13-year-old girl with autism (the inspiration for the character Callie in Gemini) and an 11-year-old boy, both of whom are the lights of her life.
Penelope, her husband and kids reside in Rhode Island.
She is a twenty-time New York Times bestseller and the author of over twenty novels.