"Aiden, are you okay?"
Janie's soft voice—the hesitation, the worry— hung over him, hovering, beckoning him to let her into this dark place until she filled it with light. But he couldn't do that to her. He couldn't risk losing her. He couldn't let her see who he really was. He couldn't scare her. But God, he wanted her. He wanted her softness, her compassion, her heart—all of her.
"I'm fine. Wait for me outside," he bit out, hating the harshness in his voice. His heart throbbed painfully in his chest as he waited to hear her footsteps leaving.
Janie didn't leave. Instead she knelt down beside him and placed a hand over one of his, which were still holding on to that box like it was his last hope. Until the sight—the feel of her softer, smaller hand on his, gripping him—pulled him back from an edge he hadn't visited in so long.
"Hey, it's okay. Whatever it is, it's okay, Aiden." She turned to him, her other hand going to the scarred side of his face. The side he hated.
He forced himself to meet her eyes and searched for signs of disgust, because he knew she could see his tears.
He was a man, not a child. There was no place for tears, for self-pity, for fear. But maybe a part of him wanted to know how she would react to this. To him being real.
She didn't move away, even when he didn't speak. Janie didn't back down from him—and his world opened up, letting her inside the place he thought was too small and too ugly to share. He wanted to tell her. He wanted to tell her everything. He placed his hand over the one she had on his cheek and gently turned it, kissing her palm. The sound of her sharp intake of breath reminded him of what it was like to kiss her, pulling him from his past, because the present with Janie in it surpassed all his boyhood dreams.
"Aiden," she whispered, his name sounding like a plea.
(C) Victoria James, Entangled Publishing, 2021. Reprinted with permission from the publisher.
Wishing River #3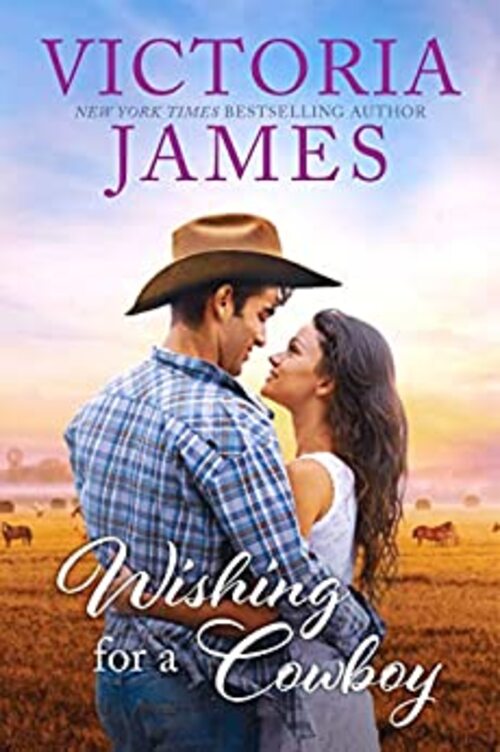 Janie Adams needs a lifeline. She's used to taking care of herself and her nephew, Andrew, but between her veterinary school bills and the cost of raising a kid, she's out of luck and money. When she texts her sister for help, her sister tells her to ask Aiden Rivers for money—since guess what? He's the baby's father. Janie has no choice but to hope that Aiden Rivers is more responsible than her sister.
Aiden never expected to be a dad, but he opens his home and ranch to both of them. As he and Janie care for Andrew along with the ranch, for the first time in a long time, he wonders if he could lose his heart over a woman again. But when the little family they're building is tested, Aiden must step out in faith to protect the happily-ever-after he's found with Janie.
Romance Western | Romance Contemporary [Entangled: Amara, On Sale: March 9, 2021, Mass Market Paperback / e-Book, ISBN: 9781682815670 / eISBN: 9781682815892]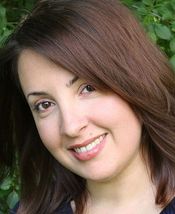 Victoria James is a New York Times and USA Today bestselling author of contemporary romance.
Victoria always knew she wanted to be a writer and in grade five, she penned her first story, bound it (with staples and a cardboard cover) and did all the illustrations herself. Luckily, this book will never see the light of day again.
In high school, she fell in love with historical romance and then contemporary romance. After graduating University with an English Literature degree, Victoria pursued a degree in Interior Design and then opened her own business. After her first child, Victoria knew it was time to fulfill her dream of writing romantic fiction.
Victoria is a hopeless romantic who is living her dream, penning happily-ever-afters for her characters in between managing kids and the family business. Writing on a laptop in the middle of the country in a rambling old Victorian house would be ideal, but she's quite content living in suburbia with her husband, their two young children, and very bad cat.