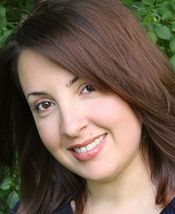 Ach! I've always loved cowboys! Growing up, I have vivid memories of my father watching endless Clint Eastwood westerns. Clint was my kind of cowboy-strong, silent, handsome. In romances, the cowboy is a long-standing beloved hero archetype.
Here's my top ten list for must-have character traits for any cowboy hero I write (in no particular order):
Hardworking
Strong
Loyal
Brave
A Protector
Stubborn
Rugged
Confident
Loving
Tender
Obviously he can't be all those things with all people, but those are integral to the man that he is. In my new release, THE RANCHER'S SECOND CHANCE, Cole Forrester is a strong man with a very tender side. He's a widower and he's closed himself off to finding love again. In comes Melanie Simms, city girl and good friend to his little sister. Melanie is a woman who has it all together on the outside, but she's running from a past that continues to haunt her. She's been hurt before and has a hard time with trust. She unknowingly brings out Cole's protective, caring side and soon they are unable to fight the pull they feel. Both these characters are so real and are dealing with the kind of pain that many people can identify with. Because of that, it made me want to give them the best kind of HEA.
What is it that you love (or hate!) about the cowboy hero?
One commenter will win a Kindle copy of THE BEST MAN'S BABY and a $10 Amazon Gift Card.
Widowed rancher Cole Forrester is all about running his family's ranch and guarding his heart. The last thing he's looking for is love, but when his little sister can't make it home to handle some of her wedding details, he's forced to entertain the event planner, Melanie Simms. Melanie is everything he's not even remotely interested in: she's high-society, complicated, and high maintenance. But when he's stranded with her at his remote cabin in the Colorado mountains, he realizes he's seriously underestimated her. She's hiding something about her past from him, but despite everything, he finds himself falling for the last woman he ever expected, and the first woman to make him want to give his heart and risk everything…
To comment on Victoria James's blog please click here.