"The Bowery, the Bowery!
They say such things,
And they do strange things
On the Bowery! The Bowery!
I'll never go there anymore!"
The words to the popular song from the 1891 musical A Trip to Chinatown tell you everything you need to know about the Bowery, which is both a street and a neighborhood in Manhattan. In turn of the century New York City, many neighborhoods had bad reputations, and the Bowery was among the worst. Originally, however, it was actually several miles outside of town. "Bowery" is an Anglicization of the Dutch word bouwerji which means "farm", as the area contained many large farms in the 17th Century. When the City grew, it spread northward, and the farms gave way to residential lots where elite citizens built mansions. By the mid-1800s, those citizens had moved farther north, and Bowery became the eastern border of the notorious "Five Points" slum where all manner of evil flourished. To make matters worse, the Third Avenue Elevated Train ran above Bowery, turning the street dark even at midday. The neighborhood housed cheap bars, dance houses, brothels, and flophouses.
So what was a Society debutant doing there?
That's what Private Investigator Frank Malloy and his new bride, Sarah Brandt, try to find out in MURDER IN THE BOWERY when the search for a missing newsboy leads them to the innocent debutant, a ruthless gangster, and a Bowery "guide" who takes rich men on "slumming" tours of the neighborhood. But none of these people is who or what they seem, and Frank and Sarah have to find the truth before a killer strikes again.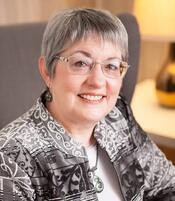 Edgar® and Agatha Nominated author Victoria Thompson writes the Gaslight Mystery Series, set in turn-of-the-century New York City and featuring midwife Sarah Brandt. Her latest, Murder in the Bowery, is a May 2017 release from Berkley Prime Crime. She also contributed to the award winning writing textbook Many Genres/One Craft. Victoria teaches in the Seton Hill University master's program in writing popular fiction. She lives in Illinois with her husband and a very spoiled little dog. Find out more at www.victoriathompson.com. Follow her on Facebook at Victoria.Thompson.Author and on Twitter @gaslightvt.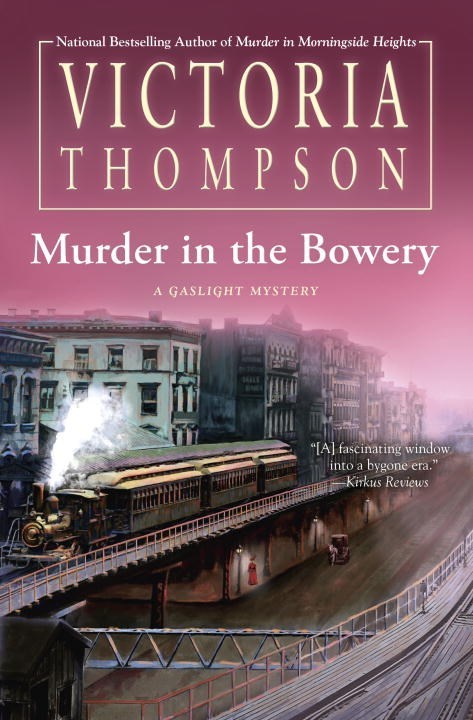 Former police sergeant turned private detective Frank Malloy and his wife Sarah are caught up in the strange world of a society woman who enjoyed flirting with danger but found death instead…
Frank Malloy's latest client is well-dressed Will Bert. He's searching for his brother, a newsboy named Freddie so he can share his new financial good fortune. Frank makes quick work of the case and locates Freddie but a happy reunion between brothers is not in the cards.
When Will's name is mentioned, Freddie runs off—only to be found dead a short time later. A suspicious Frank tracks down Will who spins a tale of lust and deceit involving a young society woman Estelle Longacre. Estelle's risky behavior took a fatal toll but Frank can't be sure if the company she kept is to blame or if her own ruthless family had a hand in her death.
Frank will need Sarah's help to unearth the dark secrets of the Longacres and to discover if there is a connection between Estelle and Freddie's death. Together they must navigate an underground web of treachery to find answers.
Mystery Historical [Berkley Prime Crime, On Sale: May 2, 2017, Hardcover / e-Book, ISBN: 9781101987117 / eISBN: 9781101987124]