"Your daughter is doing great," I continued, trying to focus on Nicole and not the way his hand curved around his iced tea. "There's a school in Santa Monica called Crossroads. It's a great school, academically, but one of their core directives is the emotional health of the student. They have a grade-bearing course that focuses on each child's emotions."

He smiled that award-winning smile. "Ma'am, I'm from the South. That hippy-dippy shit ain't gonna fly."

"And when your daughter breaks down because she never dealt with losing her mother, your good-old-boy shit ain't gonna fly neither."

I heard his foot tap, but didn't look at it. We were eye-locked, measuring each other.

Thank God I wasn't working for him. He was melting me from the inside out, and I had a feeling it was on purpose.

"You play nine-ball?" he asked.

"Sure do."

"You win and I'll go see your hippy-dippy school. I win and you go see the one on Wilshire."

"I don't see why it matters what school I see. It's your decision."

"You consulting or not?"

I hadn't considered seeing him after that meeting, but he had a point. A real consult on how to manage his daughter would take more than one meeting, and the pay was excellent. But I wasn't here for me. I was here for Blakely.

I stood up. "You break."

He handed me a cue. "Ladies first."

I took it and placed the cue ball in the middle of the table, about six inches from the headrail and lined with the center diamond. I had a break method shown to me by a hustler I'd dated in Paris. I always sank something in nine-ball.

I placed the cue on the rail wood and slid it back and forth, bridging high with my left hand.

"What the hell is that?" he asked.

"It's me breaking." I stood straight, getting the power from my hips. "Laura says you won't meet any other nannies."

"I don't want any other nannies."

I broke. Clack tic tic tic pup pup pup . . . the three threatened the side but bounced on the cushions. Nothing went in. That was a first.

"What's the problem with them?"

"Nicole doesn't like them, or I don't like them." He set up a one-three and sank it.

"Too hippy-dippy?"

"I don't like a woman who flirts on an interview to watch my kid." One-seven. Sunk. He was just going to run the one ball all over the table.

"I think you're seeing things." He must have been. We were professionals, every one of us. Laura was damned serious about this sort of thing.

"I know women." One-five. Sunk. He was set up for the seven, and if he played it right, the nine would be next. I should have made a better break.

"I have someone," I said. "A friend. She's had some bad luck, but she's got experience and she loves kids."

"Really." He looked up at me from setting up his shot. "Where's she worked before?"

I didn't pause. Pausing was death.

"The Trudeaus."

He missed the seven. Stood.

"I'm not looking for that kind of help."

"It's not what you think." I leaned down and set up the one-nine.

"It never is. Take your shot."

"She's really great." I pocketed the nine. Game over. "So is Crossroads. I'll set up the appointment. Please don't use the phrase 'hippy-dippy' in the interview. The school doesn't need your money or the trouble."

"Good advice." He leaned down and retrieved the rack.

"You really should take my advice on this and just about everything."

I smiled at him and leaned on my cue. He popped the balls back in the nine-ball diamond. "I don't want Josh Trudeau's nanny. Even without the extra services. I want you."

This is the kind of thing a single girl wanted to hear from a beautiful man. I was there as a professional. Despite that, I went a little jelly. I tightened my mouth into a line I couldn't let him see.

"So does Nicole," he continued, popping the balls into the shape. "She asks about the lady in the bathroom all the time."

"That's very nice."

"I'm not going to pretend I know what she's going through. I don't know too many five-year-olds in the first place. But you do know. Or you pretend well enough. Both your parents around?"

"They live in Fiji."

"Where the hell is Fiji?"

"Far."

"Do you visit?"

"No."

I dropped my voice an octave. I hadn't spoken to my parents in years, and I wasn't in the mood to describe the slow, tidal drift that separated us.

"Knowing what's going on with Nicole is a matter of human compassion, not pretending."

"And your friend? That human compassion too? Why are you coming around trying to place her?"

I felt trapped. Dug in deeper than I should be. I didn't know how it happened, but I never intended to tell him Blakely's problems. Now I felt as if I had to, or lie. I didn't want to lie.

"She's great. And she's not making the same mistakes again. She was devastated." He lifted the rack off the diamond-shaped configuration of balls.

"Good rack," I said.

"You break. You sink the nine before my turn, I'll hire the two of you. You miss, you come work with Nicole for a month."

"Win-win for you."

"That's the only way I play."

I set up my shot and broke.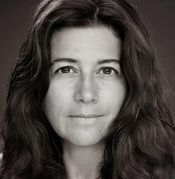 CD Reiss shot up the New York Times bestseller list with sizzling works like Hardball and Shuttergirl, but she still has to chop wood and carry water, which was buried in the fine print. Her lawyer is working it out with God, but in the meantime, if you call and she doesn't answer, she's at the well hauling buckets.
Born in New York City, Reiss moved to Hollywood to get her master's degree in screenwriting from the University of Southern California. Unfortunately, her screenwriting went nowhere, but it did give her enough confidence to write novels.
Today she's adoringly referred to as the "Shakespeare of Smut," which she thinks is flattering, but it hasn't gotten her out of chopping a single piece of wood.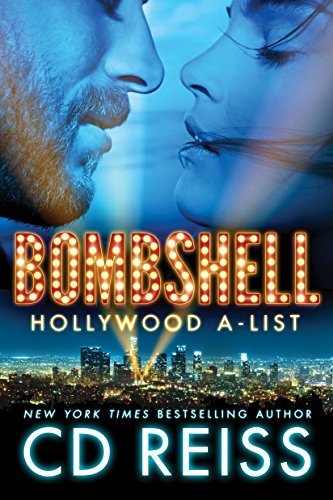 Hollywood bad boy Brad Sinclair always gets his way, whether it's the role he wants or the bikini-clad model he has to have. But when a bombshell gets dropped in his lap in the form of a dimpled five-year-old from a forgotten relationship, he knows his life is about to change forever.
Cara DuMont isn't exactly thrilled when she gets assigned to be the nanny for the latest box-office king. She has one rule: no celebrity fathers, especially single ones with devilish good looks and rock-hard abs.
But as soon as Cara meets Brad and his adorable little girl, she knows she's in for a world of trouble. Because there's something about the way Brad looks at her that makes her believe that some rules are meant to be broken…
Romance Contemporary [Montlake Romance, On Sale: May 1, 2017, Trade Size / e-Book, ISBN: 9781503943544 / ]

An a-list romance in the making