While the cat's away…
Sarah Brandt and Frank Malloy are enjoying their honeymoon, and while they're away, their family and friends solve a mystery in MURDER ON ST. NICHOLAS AVENUE. But let's let one of them tell you all about it:
Hello! I'm Maeve, Mrs. Brandt's nanny, and the reason you're hearing from me is that Mrs. Brandt and Detective Sergeant Frank Malloy have gotten married and are in Europe on their honeymoon. They left me in charge of the house and the children while they're gone, so naturally when a lady came to our door just before Christmas looking for help, I couldn't refuse.

A young bride had been accused of murdering her husband, but her mother was sure she was innocent. I knew I couldn't do this alone, so I asked Gino Donatelli for advice. Gino is back with the New York City Police Department now that he's home from the war in Cuba, and he's kind of sweet on me, so he was glad to help.

Then Mrs. Brandt's mother got involved, although I'm still not sure how. Mrs. Decker somehow always manages to get her way, though. Then the next thing I know, Mr. Decker was involved, too. We started out just asking him for some advice, but he couldn't let some young girl and an inexperienced policeman solve a murder on their own. Even Mr. Malloy's mother lent us a hand now and then.

It wasn't easy, and a few times it was downright scary, but we managed to figure out who the real killer was. When we were done, everything had changed, too.

When Mr. and Mrs. Malloy (Mrs. Brandt is Mrs. Malloy now) got home from Europe, they were really surprised and…

Well, I don't want to give anything away. You'll have to read MURDER ON ST. NICHOLAS AVENUE to find out.
Gaslight Mystery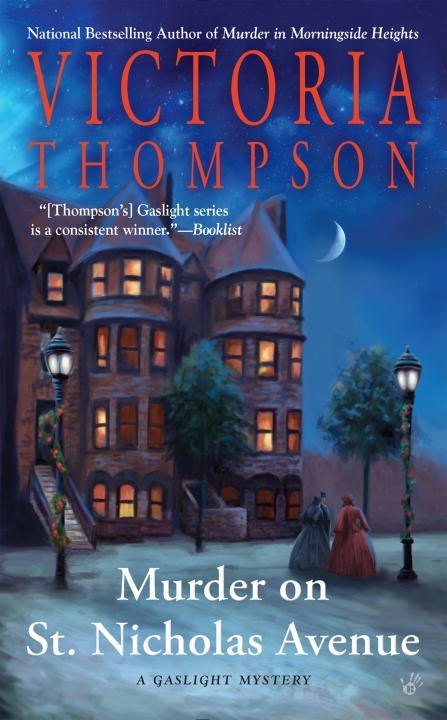 The author of Murder on Amsterdam Avenue returns to nineteenth-century New York City to find Christmas in the air, a police detective and a midwife with love in their hearts, and a wealthy newlywed with blood on her hands…
Detective Sergeant Frank Malloy and Sarah Brandt are not the only ones who have recently tied the knot. Family friend Mrs. O'Neill was delighted when her daughter Una wed the seemingly wealthy and charming Randolph Pollock. She didn't wonder why such an affluent man would want to marry a poor Irish girl, no matter how pretty she was. But now Mrs. O'Neill has a problem.
Pollock's servants have found their employer bludgeoned to death with Una cradling his body. Rendered mute by the horror of her husband's death, Una cannot explain what happened, so the police have charged her with murder and locked her away in the Tombs to await trial.
Mrs. O'Neill would like Frank to investigate the case and save Una, yet with Frank and Sarah still on their honeymoon, it's up to the other members of their newly formed household to do some detective work. But solving the mystery behind Pollock's death means first discovering the truth about who he really is…
Mystery Historical [Berkley Prime Crime, On Sale: November 1, 2016, Mass Market Paperback / e-Book (reprint), ISBN: 9780425278987 / eISBN: 9780698184879]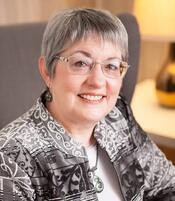 Victoria Thompson writes the Agatha and Edgar® Nominated Gaslight Mystery Series, set in turn-of-the-century New York City featuring midwife Sarah Brandt. She also contributed to the award winning MANY GENRES/ONE CRAFT. Victoria teaches in the Seton Hill University MFA program in writing popular fiction. She lives in Indiana with her husband and a very spoiled little dog. She is a member of Sisters in Crime and Novelists, Inc.