One of the things I get asked a lot is what I'd be if I weren't a writer. I always give a little giggle inside when I hear that. Because that's part of the fun of being a writer. I can be whomever I want to be, or at least my characters can on the page. And I get to bring the reader along with me on my pretend journey.
A few of the occupations that fascinate me are:
Archaeologist: I was a history major in college, and I also took some archaeology courses. Studying artifacts that come out of the ground is engrossing. Unfortunately, actually digging those things out of the ground is backbreaking, tedious, dirty work. Turns out I'd much rather read or watch television shows about the process and the findings. Interestingly, though, my son is off to college now to study—you guessed it—archaeology! So at least I know I brought the right baby home from the hospital.
Forensic Anthropology and Facial Reconstructions: I'm a big, big nerd when it comes to this stuff. Analyzing bones and teeth to determine what ancient, or even not so ancient, people ate, where they lived, and what diseases they suffered from? I could learn about this all day long, and I could see myself, in another life, working in a lab doing this work. And those artists who take skulls, or fragments of skulls, and manage to reconstruct faces, whether they belong to Neandertals or King Richard III who was recently found or a woman who died under mysterious circumstances a few decades ago? It's the perfect blending of science and art and I wish I had those kinds of skills. Instead, I'm content to admire others' work.
Professional Organizer: I think I'd be really good at this, not that you'd know it from my own desk or kitchen cupboards. But paperwork, especially, would be fun to organize for other people, because it would be a great excuse to buy a lot of fun office supplies, like sticky notes, and colored pens, and pretty file folders and notebooks. Just recently I helped a friend reorganize and declutter a room in her home that had gotten out of control and we had such fun—probably because we were doing it together. Maybe I should have her come over and help me with my junk drawer and kitchen storage container cabinet!
The truth is, even if we can't physically "be" everything we want to, or wanted to when we were kids, there are always books that allow us to imagine what it would be like. We can learn a lot about just about anything simply by searching the Internet. We can look for free classes online, or even pay for a course through your town's adult education or community college's personal enrichment programs. So don't be afraid to indulge your passions!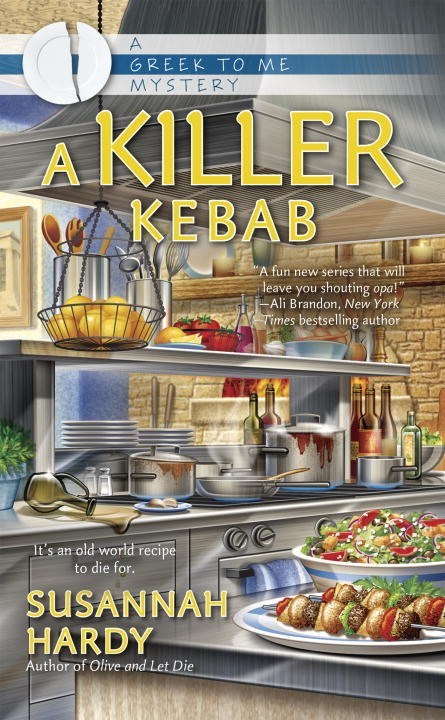 The new Greek to Me Mystery from the author of Olive and Let Die and Feta Attraction

The Bonaparte House is closed for the season, and Georgie Nikolopatos looks forward to fixing up the Greek restaurant and historic landmark—until her renovation plans hit a fatal snag.
With her divorce underway, her mother-in-law returning to Greece, and the tourists gone, Georgie finally has life under control—and the Bonaparte House to herself. She quickly hires a contractor for some much-needed renovations to reopen in time for a special Greek-style Thanksgiving meal. Georgie is suspicious though when former dishwasher Russ Riley arrives with the construction crew. He still has an axe to grind with the Nikolopatos family—but is it sharp enough to kill?
When Georgie finds the body of her divorce lawyer amid the construction debris and Russ is quickly arrested for murder, something about the case doesn't add up. While Georgie is no fan of Russ, even a bad egg deserves a crack at justice.
Mystery Amateur Sleuth | Mystery Cozy [Berkley, On Sale: November 1, 2016, Paperback / e-Book, ISBN: 9780425271674 / eISBN: 9780698140103]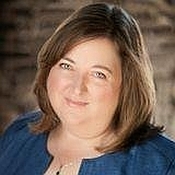 Susannah Hardy is the author of the Greek to Me Mysteries from Berkley Prime Crime. If you like your mysteries cozy, culinary, and a little bit crazy, you're going to love Georgie and the gang at Bonaparte Bay.
Suze is a member of the New England Chapter of Sisters in Crime, the Romance Writers of America and the Connecticut Chapter of RWA. Susannah is originally from Northern New York State (Way north! Only a few miles from the Canadian border), graduated from St. Lawrence University, and now lives in Connecticut with her husband, teenaged son, and Elvira the Wonder Cat.