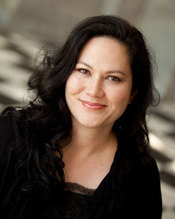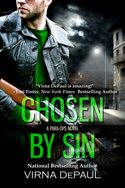 Ugly things happen in the world.  I know this quite well based on my ten years as a criminal prosecutor.  Whether it be coldly calculated or committed in the heat of passion, humans are capable of the worst kinds of atrocities. Yet, I believe they are also capable of good.  That life can be beautiful.  That people can be redeemed.  And that ultimately love is the beginning, middle and end of any sort of goodness to be experienced in life.
Romantic suspense melds what is both dark and light about human existence, and exposes it not in grays, but bright, vivid, exhilarating color.  It is both escapist entertainment and a palatable reminder of the decision we face each and every day—whether to step out into the world and live our lives despite the risk that entails.  We risk being hurt, whether by accident or design.  But we take the risk and we endure the mundane along with the struggles because we know the payoff is worth it.  We know that human connection, intimacy and passion, and victory are within our reach.  It's what all romance readers know, and it's why I love writing the genre!
Virna DePaul is a national bestselling author for Berkley, HQN (SHADES OF DESIRE (Special Investigations Group Book #1, June 2012)) and HRS (IT STARTED THAT NIGHT (May 2012)).  www.virnadepaul.com and www.chosenbysin.com
Virna's latest release is CHOSEN BY SIN, Book 3 in the Para-Ops Novels
The longest life isn't always the happiest one…
Five years after the Second Civil War ends, humans and Otherborn—humanlike creatures with superhuman DNA—still struggle for peace. To ensure the continued rights of both, the FBI forms a Para-Ops team with a unique set of skills.
For now, werebeast Dex Hunt serves on the Para-Ops team, but his true purpose is to kill the werewolf leader he blames for his mother's death. Biding his time, Dex keeps his emotional distance from his team members and anyone else he might care for, including a mysterious vampire he met in L.A.
As a doctor, vampire Jesmina Martin has dedicated her immortal life to healing others. As a scientific researcher, she's trying to prolong life spans, in particular those of her adoptive dragon-shifter family and the werewolf who saved her as a child. Her greatest hope lies with Dex, a werebeast she believes can gift immortality to others.
Only Dex knows nothing about his gift or the fact Jesmina wants to harness it. After a passionate night together neither expects to see the other again. Weeks later, they are reunited in France and forced to acknowledge a fragile miracle—a new life struggling to survive. At the same time, they must stop a group of rebel shape-shifters hoping to unleash every demon in hell. But before Dex and Jesmina can save their child or the world, they must relinquish their secrets, face their fears, and open themselves to love.
You can purchase CHOSEN BY SIN at website.
To comment on Virna DePaul's blog please click here.