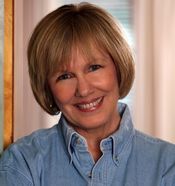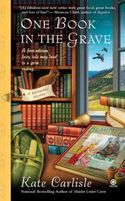 Kate Carlisle is the New York Times bestselling author of the Bibliophile Mystery series, which launched in 2009 with HOMICIDE IN HARDCOVER. The latest Bibliophile Mystery is ONE BOOK IN THE GRAVE (Bibliophile Mystery book 5). The Bibliophile Mystery series follows San Francisco-based book expert Brooklyn Wainwright as she restores classic texts to their former glory, and solves contemporary murders linked to each book. Visit Kate online at www.katecarlisle.com.
I can't imagine not being a reader. Think about it. If you didn't have books in your life, how would you spend your time? What would you do? When you went to bed… what? You would just lie there, no book in your hand, no story in your head? You have a long wait at an airport with an even longer flight ahead of you and… no book? How do people do that?!
Pardon me while I pause to shudder. I do not want to live in that world.
One of the things I love best about reading is that, while the actual act of reading is a solitary one (except for story time at the library), reading is a very social activity. When we finish a good book, we pass it on to a friend with, "You'll love this!" We post reviews on websites or blogs. We give it a thumbs-up on Facebook. And if it's really good, we accost strangers at the bookstore, practically pleading with them to give it a try.
"At least read the first few pages!"
Readers form a true community, and that sense of community has enriched my life as a reader for as long as I can remember. Now that I'm a writer, I benefit in new and wonderful ways from readers who tell their friends about the Bibliophile Mystery series.
"You'll love Brooklyn Wainwright. She restores antique books, and her parents live in a commune, and every antique book has a murder connected to it, and Brooklyn has to solve the murders! The mysteries are funny, and they're smart. Oh, and there's a sexy guy in there, too. He's a British security expert. Think James Bond without the fear of commitment."
I think it's important for every member of a community to give back. As readers, it's our duty to spread the word about books we love. As a writer, I also have the duty to give my readers something extra to show my appreciation for their enthusiasm for my books. I do that through contests, such as the two contests I'm holding this month here on Fresh Fiction:
Kate Carlisle's mystery ONE BOOK IN THE GRAVE Giveaway for Valentines (ends February 7th)
Kate Carlisle's $25 gift card giveaway to celebrate mystery ONE BOOK IN THE GRAVE
I also wanted to give readers some bonus content on my website, so I created the page Brooklyn's World. On this page, Bibliophile Mystery fans can learn more about Brooklyn Wainwright, Derek Stone, and Brooklyn's slightly wacky family and friends. They can also see an interactive map with Brooklyn's favorite San Francisco hot spots… and the scenes of the crimes in the books. (I have to say, I am reeeeeally proud of that map. It's so FUN!)
When you visit authors' websites, do you enjoy discovering bonus content? What is the main reason that you visit an author's website? Have you ever won an author giveaway? If so, what did you win? What sort of prize would get you really excited?
By the way, for you puzzle aficionados, I'm also holding a contest on my website. Two lucky members of my mailing list will win this 513-piece jigsaw puzzle featuring the beautiful cover of ONE BOOK IN THE GRAVE! Visit www.katecarlisle.com and join the mailing list for your chance to win!
Brooklyn Wainwright is San Francisco's bookbinder-cum-crime solver, with help from her James Bond-like boyfriend, Derek Stone.
To comment on Kate Carlisle's blog please click here.