Thank you, Fresh Fiction, for hosting me and my new series today! SOMETHING OLD is the first in a series about four college friends who reunite for the wedding of one of the girls, five years after college. Most of them haven't seen each other due to life and other circumstances and so, when the bride planned her wedding, she decided to through in some matchmaking of her own, reuniting her bridesmaids with the men she thought they should have been with all along.
Weddings kind of freak me out honestly. So much pomp and circumstance. So many ways things can go wrong and yes, if I'm in the wedding, things will go wrong. You can trip walking down the aisle. You can spill something on your bridesmaid's gown. You can mess up the dance. But the worst part about being in a wedding (or even attending one) is being the lone single person in the bridal party when everyone is drunk on love.
The bride is seeing hearts everywhere. The attendees all have advice for when you can find your true love. And everyone tries to matchmake with a groomsman, or their single nephew/cousin/friend. Haven't we all sat at that single person's table that is worse than single's night at the bar?
I channeled those ideas into this series, thinking about a bride, starry-eyed and wanting everyone to be as happy as she is. Then I thought about how to put together a group of people who have no intention of ever really being together again. It's like a mashup between Agatha Christie's And Then There Were None and a destination wedding, without the murder. Put them all on an island, through in some matchmaking schemes and unresolved love interests and see what happens.
In the first book, Delaney Winters is a former socialite who has fallen about as far as she could. Five years before, her father was arrested for a horrible Ponzi scheme, when he bilked all of their friends out of a lot of money, then had the audacity to die of a heart attack. Since her father was not there as a target, her and her mother became scapegoats and their former friends turned on them. Ethan Van Owen, Delaney's fiancé, stood by her but was occupied with the fallout of the scheme with his family's investment firm. Delaney, afraid that she would drag him and his family down, decided to break the engagement and give Ethan his freedom. Ethan left Houston, at the urging of his father, to let the whole brouhaha die down, and he began to run his grandfather's folly, a vineyard he renamed Hermitage Vines.
Five years later, they're reuniting at the wedding of their best friends, Caroline and Matthew, and this time, Ethan is determined to find out why Delaney ran out on him and their engagement. But he refuses to get caught up in the romance again, despite his own feelings that rise to the surface. Will he stand firm or will he fall for her again? And will Delaney find the courage to go for love or will she take the easy route and run away again? Find out in SOMETHING OLD, Book One of the Lone Star Match series out now.
So, now, for your turn! What was your most awkward wedding story as a guest, bridesmaid or even the main couple?
Lone Star Match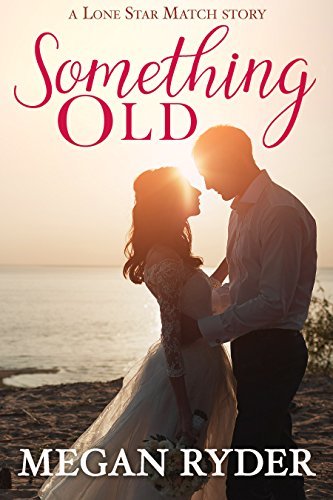 SOMETHING OLD
" width="300″ rel="share" >
Three Bridesmaids. Three lost loves. One matchmaking bride. With just a week before the wedding, can a bride-to-be reunite her bridesmaids with the ones who got away?
Delaney Winters never expected to see Ethan Van Owen again. He was part of a life she had left far behind… But now, with her best friend's wedding coming up, it seems like her past has caught up to her. Forced to spend time with her former flame, Delaney's feelings for him resurface, rekindling the white-hot passion that had always drawn them together.
For five years, Ethan has wondered what went wrong with their relationship. After Delaney broke up with him, Ethan moved to Texas Wine Country to start a new life. But now, he is being pressured to take up the mantle of his family investment business and return to Houston, Ethan must confront his past.
Can Delaney and Ethan bury their past to rekindle the love and passion they once shared?
Romance Contemporary [Tule Publishing, On Sale: March 30, 2017, e-Book, ISBN: 2940157527280 / eISBN: 9781946772046]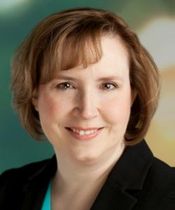 Ever since Megan Ryder discovered Jude Deveraux and Judith McNaught while sneaking around the "forbidden" romance section of the library one day after school, she has been voraciously devouring romance novels of all types. Now a romance author in her own right, Megan pens sexy contemporary novels all about family and hot lovin' with the boy next door. She's also a master procrastinator–if only her cocker spaniel mix, Josie, would let her focus on writing instead of playing ball all day!