Finally we are headed into spring with the month of April but other than looking forward to the warmer weather, there's also plenty more in the book world to get excited about. April has so many releases that I've been anxiously awaiting so for this week's recommendations, I wanted to share what I plan on reading and hopefully you'll find them interesting enough to add them to your own to-be-read pile!
During the first week of April, THE BEAST by J.R. Ward will be unleashed onto the world. As Ward's fourteenth book in the Black Dagger Brotherhood series, Ward will be returning to a previous couple in the series who have already had their HEA and Since Rhage and Mary are my all-time favorite couple, I'm especially excited to have Ward revisit them.
Another title that I think is worthy of putting on your TBR list for April is Donna Grant's SMOKE AND FIRE. As book nine in the Dark Kings series, Grant takes the dragon mythology and runs with it, breathing new life and culture into her books. This particular book is one of my favorites in the series because not only to get a steamy romance but there's also insight into some other characters that I've been interested in in the series.
And last but certainly not least is the third book in Jennifer Estep's Black Blade series, BRIGHT BLAZE OF MAGIC. This is a Young Adult series, which has the author's signature UF twist to it. I've become a huge fan of Estep's writing style. Her writing seems to improve with every book and just when you think she can't top herself, she does. If you haven't read Jennifer Estep before, you absolutely need to this month.
I hope you find some time to check out these amazing books! Let me know in the comments what books you have on your TBR that you're dying to read this month!
If you haven't read the Black Dagger Brotherhood series, you must have at least heard about it.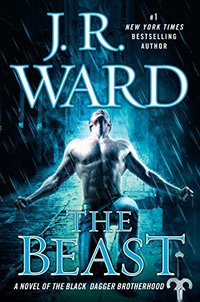 Rhage and Mary return in the new novel of the Black Dagger Brotherhood, a series "so popular, I don't think there's a reader today who hasn't at least heard of [it]" (USA Today).
His name is Rhage—the deadliest fighter and most voracious lover of all the Brotherhood, whose inner beast could never be tamed. But Rhage found his eternal love in Mary Luce, a woman who once bore a life- threatening curse, while dreaming of eternity with her vampire warrior and protector.
They've made it to hell and back. Now their story continues in a new novel sure to draw fans back into the "frighteningly addictive" (Publishers Weekly) world of the Black Dagger Brotherhood.
Expertly merging mythology with action, Grant is sure to impress readers with her worldbuilding.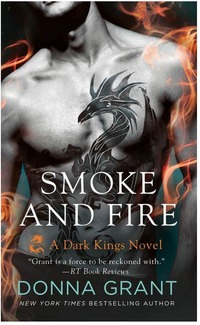 She wanted to touch him. There had always been something about being in his arms that made her feel as if she could tackle anything and the world wouldn't dare get in her way…
SWORN TO PROTECT
A dragon shapeshifter and a computer mastermind, Ryder is sent to guard Glasgow after a devastating Dark attack. But when memories of an explosive affair come back to him-in the flesh-Ryder cannot help but want to protect the woman who haunts his dreams. Even if means shifting into the dragon he was never supposed to reveal…
DRIVEN TO DESIRE
Kinsey could never get enough of Ryder. His every touch only left her wanting more. But now that she's seen him in his true form, Kinsey's world is rocked to the core. She knows that to stay-and feel-alive, she must be with Ryder. But is Kinsey's passion worth the risk of danger that comes with being a part of Ryder's dark and fierce world?
For all your YA readers, here's a great series that I think will get you interested in the Urban Fantasy genre.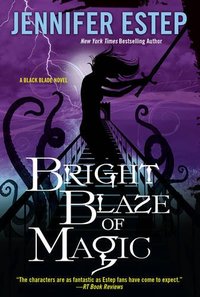 Bad Things Always Come In Threes
As a thief, I'm good at three things: hiding in the shadows, getting in and out unseen, and uncovering secrets. I put these skills to work for the Sinclair Family, one of the magical mobs that run the tourist town of Cloudburst Falls.
Everyone knows Victor Draconi wants to take over all the other Families–and kill every last Sinclair. What they don't know is that I'm on to him, and no way will I let the man who murdered my mom get away with hurting all the other people I care about. Especially when I've got places to break into, stuff to steal, and Devon Sinclair fighting right by my side…