It doesn't matter where you are, what century you live in, or what culture you embrace, you will always find a woman on a mission—to better her life, help loved ones accomplish goals, or improve her community; she is driven to make a difference. This week I have three women ready to put evil in it's place. After all, crime cannot be solved by man alone—but maybe, a woman hell-bent on finding the truth will do.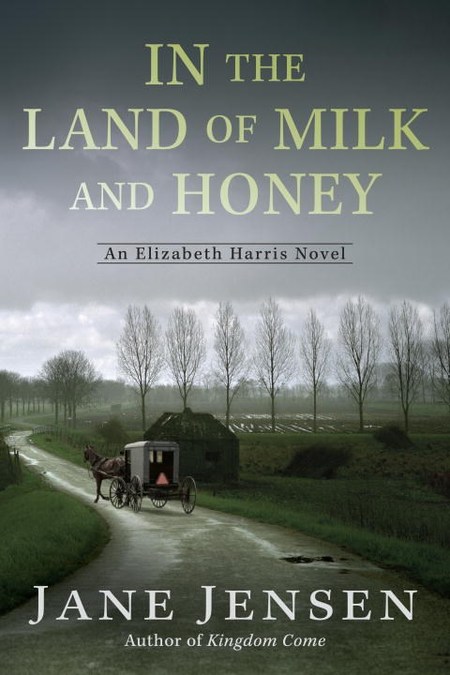 With its peaceful, hardworking Amish population, Lancaster County, Pennsylvania, is a rural paradise. But former NYPD homicide detective Elizabeth Harris knows that evil lurks there—it's just easier to hide…
By solving the murders of two local girls, Elizabeth has gained some trust in the Amish community. So, she's the first person its members turn to when a fast and fatal illness takes hold, though many believe that the sickness stems from a hexerei—a curse placed by a practitioner of old-world folk magic. Elizabeth doesn't believe in curses, and when an entire Amish family is found dead, she begins to suspect something far more sinister…
As the CDC is called in to investigate, customers of a Philadelphia farmers market selling Amish raw milk start dying. Amid rapidly escalating panic, Elizabeth must peel away layers of superstition and fear to save the livelihood—and lives—of an entire community. Because what has happened isn't an accident of nature or an act of God, it's the handiwork of someone who has only just begun to kill…
Mystery | Amish [Berkley Prime Crime, On Sale: August 2, 2016, Trade Size / e-Book, ISBN: 9780425282908 / eISBN: 9780698407213]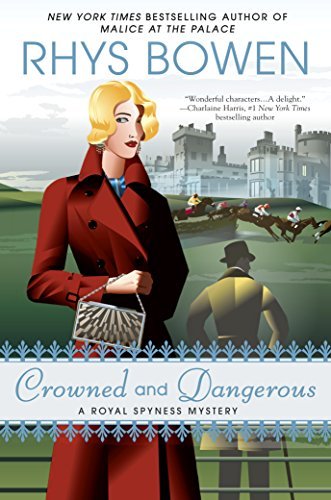 Nothing is simple when you're thirty-fifth in line for the British crown, least of all marriage. But with love on their side, and plans to elope, Lady Georgiana Rannoch and her beau Darcy O'Mara hope to bypass a few royal rules…
With Darcy driving me out of London in a borrowed motor car, I soon discover that he isn't planning to introduce me to the pleasures of sinning in secret—as I had hoped—but to make me his wife!
Of course, there are some quibbles to be dealt with, such as my needing special permission from the King to marry a Roman Catholic and the question of where we might live after the honeymoon. Though he will inherit a title, Darcy is as broke as I am. Even his family's Irish castle has been sold to a rich American who now employes Darcy's father as a hired hand.
Throwing these cares to the wind, nothing could deter us from our mission—except perhaps the news that my future father-in-law has just been arrested. It seems the rich American was murdered and Darcy's father had more than enough motive to do the deed. With the elopement postponed, we head for Ireland where he insists he's innocent, and it's up to us to prove it—for better or worse.
Mystery Woman Sleuth [Berkley, On Sale: August 2, 2016, Hardcover / e-Book, ISBN: 9780425283486 / eISBN: 9780698410244]
Mystery of Old San Francisco #2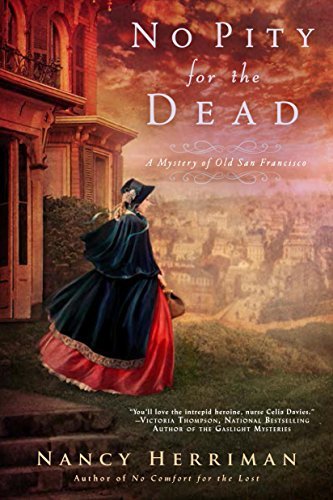 The author of NO COMFORT FOR THE LOST returns with a new mystery of Old San Francisco…
British-born nurse Celia Davies runs a free medical clinic to assist the poor women of San Francisco. Aided in her endeavors by her half-Chinese cousin Barbara and feisty housekeeper Addie, Celia has earned the trust and friendship of many of the city's downtrodden, including a young orphan named Owen—who's just confided to her that he's stumbled upon a corpse.
Owen recently started working for the ruthless real estate and development group, Martin and Company, and discovered a dead body in the office's basement. Celia turns to Detective Nick Greaves for help, only to learn that one of the main suspects—the husband of Celia's dearest friend—is an old enemy of Nick's.
Now, Celia and Nick must put aside their personal feelings about the case—and each other—if they're going to bring a killer to justice…
Mystery Historical [NAL, On Sale: August 2, 2016, Paperback / e-Book, ISBN: 9780451474902 / eISBN: 9780698192270]
Look for my Last Wave of Summer contest on Fresh Fiction for your chance to win a signed copy of my novel, Dead On Arrival, A Malia Fern Mystery plus a mystery surprise!
Until next time, get cozy and read on!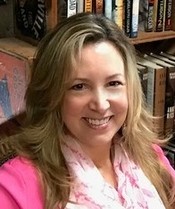 Kym Roberts is a retired detective sergeant who looks for passion, mystery and suspense in every book she reads and writes. She can be found on the web kymroberts.com, on Facebook at Kym Roberts (author) and on Twitter @kymroberts911. Look for her latest releases, Red Lace, available for pre-order in July, and Fatal Fiction, A Book Barn Mystery available for pre-order now! Coming soon DEAD RIGHT THERE, A Malia Fern Mystery