Last spring I was on a panel at Malice Domestic, and Margaret Maron was moderating. She was asking questions about JUST KILLING TIME, the first book in this series. She wondered if anyone in my family was a clock maker, since my protagonist Ruth Clagan had such a palatable love for clocks.
No one in my family is a clock maker. But research for this series has made me passionate about them, and I'm happy if that spills onto the page. What has my research taught me?
Being a clockmaker takes years of learning and apprenticeship. Like writing (or acting, or playing a musician), talent is important. But as important, maybe more, is spending time learning your craft. I admire people who dedicate themselves to learning as part of how they make their living. Especially when actually making a living isn't a given.
Clocks are beautiful on the outside. If you go to the American Clock and Watch Museum in Bristol Connecticut, you will see dozens and dozens of clocks and watches. Some clocks are "just" clocks, but most are also pieces of art unto themselves. Cabinetry, painted faces, choice of clock hands, size, style. Details matter on clocks, and they speak volumes about the owners of the timepieces.
Keeping time is an amazing thing. Think about it—a hundred years ago, clocks were the only way people could tell time. Now, we are all synched to the second with our cell phones, but for a long time there was an "ish" factor about clocks. ("What time is it?" "Twoish.") Precision wasn't necessary, but the desire to capture time has been part of us for a long time.
Once the industrial revolution started, two things happened. First, trains started running all over the country. Second, timing of the trains had to be precise. So a standard for railroad watches came into practice, so all conductors would be able to be on the same schedule. I find that amazing—we had to capture time, and made watches that did just that.
As the need to capture time, some of the artistry of timekeeping has been lost. More and more clocks are electric, which puts clockmakers like Ruth Clagan out of business. Except that old timepieces are passed down from generation to generation, and keeping them running isn't just about keeping time. It is about preserving memories.
I love writing the Clock Shop Mystery series, and learning more about clocks. I used to take them for granted, but no longer. I always stop and look, ask questions, listen to stories. I am passionate about clocks, and glad that spills over onto the page.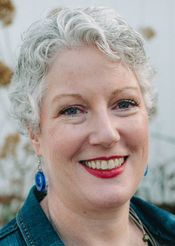 Julianne Holmes is the author of Just Killing Time, the debut novel in the Clock Shop Mystery series and is the pseudonym for J. A. (Julie) Hennrikus, whose short stories have appeared in the award-winning Level Best Books. She serves on the boards of Sisters in Crime and Sisters in Crime New England, and is a member of Mystery Writers of America.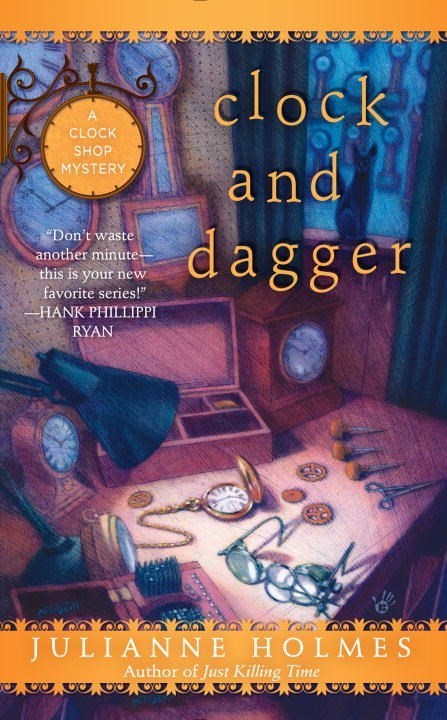 Expert clockmaker Ruth Clagan has another murder on her hands in the second Clock Shop Mystery from the author of Just Killing Time.
Ruth has three days to pull off four events—including the grand reopening of Cog & Sprocket, the clock shop she inherited from her grandfather—so she doesn't have time for Beckett Green's nonsense. The competitive owner of a new bookstore, Green seems determined to put other businesses out of business by also carrying their specialty items. He's trying to steal Ruth's new watchmaker, Mark Pine, not to mention block her plans to renovate the town clock tower.
Ruth is already all wound up when she's alarmed to discover Mark's dead body. As the denizens of Orchard each chime in as to who they think the murderer is, Ruth needs to watch her back as she investigates on her own. Despite the danger, Ruth won't stop until the killer is behind bars and serving time…
Mystery Cozy [Berkley Prime Crime, On Sale: August 2, 2016, Mass Market Paperback / e-Book, ISBN: 9780425275535 / eISBN: 9780698164307]