With the celebration of Father's Day this month, I wanted to take a moment here to talk about the presence of men in books. In Urban Fantasy and Paranormal Romance especially, male leads are very important to the storyline. A good hero can either make or break a book. In my reading experience, if I don't like a hero in a Romance book, that's it. That pretty much ends all chances that I'm going to enjoying anything else about the book, because if you aren't invested in both characters in a love story, it won't have the same lasting impact on the reader.
I've come across some amazing heroes over the years. Some are alpha and possessive, others are charming and witty, but I love them all. And now, I think whatever your tastes are in men, you'll likely find an author who writes your kind of hero. Alpha heroes are a popular choice. Readers like heroes that take charge, who show a sense of responsibility for something other than themselves. They also tend to be quite bossy, which isn't a terrible thing in the bedroom *winks*
Some readers prefer beta heroes, who are still amazing but they're a little more subdued, and maybe not as intense. Personally, I'm a fan of both, and would love to see a rise in beta heroes in more books.
Having these male POVs can drastically change a book, creating more depth and in some cases, an alternate experience of a situation. After all, everyone knows that men and women don't think alike.
So needless to say, men do have an important place in Romance. But Urban Fantasy has also been evolving as male leads are now standing in the spotlight. The vast majority of Urban Fantasy features kickass females leads, but there are some male protagonists who are now carrying their own series. I've included one of them in this month's recommendations. The others have heroes in them that I think a lot of readers will love.
I'd love to know in the comments who are some of your favorite heroes? Are they alpha or beta? What would you like to see more of from male POVs?
St. John Evernight is a Judgment Angel, so he's
definitely one of
the more interesting heroes in this series with his backstory.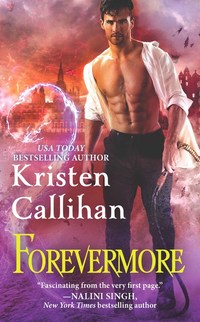 Isolated and alone, Sin Evernight is one of the most powerful supernatural creatures in heaven and on earth. As an angel of vengeance, he hunts down the darkest evil, but when his long-lost friend, Layla Starling, needs him, he vows to become her protector. Even though she will be horrified by the man he has become.
Now a famous singer and the toast of London, Layla believes that Sin is only here to guard her from rabid fans and ardent suitors. However, the truth is far more sinister. Desperate to avoid losing Layla a second time, Sin will face a test of all his powers to defeat an unstoppable foe – and win an eternity with the woman he loves.
If you haven't met Tyler's heroes yet, you're missing out on some deliciously alpha and strong heroes. Cooper is amongst one of my faves.
HE'S FOUND THE ONE…
SWAT officer Landry Cooper is certain Everly Danu is The One. The problem is, she has no idea what Cooper really is. And as much as he wants to trust her, he's not sure he can share his deepest secret…
When Everly's family discovers Cooper's a werewolf, her brothers will do anything to keep them apart-they'll kill him if they have to. Everly is falling hard for the ridiculously handsome SWAT officer, and she's not about to let her brothers tell her who she can love…
Until Cooper's secret is exposed and she discovers the man she thought she knew is a monster in disguise.
BUT CAN HE KEEP HER?
An Urban Fantasy with a male lead is not something you encounter often, but Saintcrow has created a fantastic one in Gallow.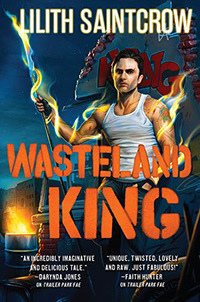 The thrilling conclusion to New York Times bestselling author Lilith Saintcrow's dark fantasy series where the faery world inhabits diners, dive bars and trailer parks.
The plague has broken loose, the Wild Hunt is riding, and the balance of power in the sidhe realms is still shifting. The Unseelie King has a grudge against Jeremiah Gallow, but it will have to wait. For he needs Gallow's services for a very delicate mission — and the prize for success is survival itself.
In order to save both Robin Ragged and himself, Gallow will have to do the unspeakable…