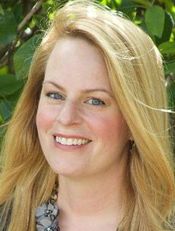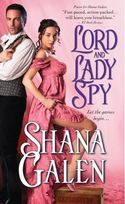 One would think when one is writing a book where the premise comes from a movie, the casting would already be complete. Yes, well that would make sense if the author was someone who did things the easy way.
That author is not me.
I vividly remember the moment of inspiration for LORD AND LADY SPY. I was watching the Pitt-Jolie film Mr. and Mrs. Smith (yes, that one. Poor Jennifer Aniston). And I started thinking, what if this story took place during the Regency? What if the hero and heroine were not assassins but spies? Out of work spies…
I was intrigued by the idea of writing about a married couple where not one, but both partners, had a secret identity. Could I write steamy scenes for a couple who's been married five years. I found that yes. Yes, I could.
When I started writing LORD AND LADY SPY, I didn't have Brad Pitt and Angelina Jolie in mind for my characters. Well, I have to admit, Brad kind of sticks in a girl's mind. But Adrian Galloway, Lord Smythe is a little more dangerous than Pitt and a little less pretty. I was thinking more Daniel Craig with a touch of Brad Pitt.
Sophia Galloway, Lady Smythe, is tough but still feminine. She's petite and dark and gorgeous. I pictured Rachel Weisz as Sophia. Interestingly enough, I read Weisz and Craig recently married.
Coincidence? I think not…
There are several minor characters who also came to me as Hollywood actors. Lord Melbourne is the head of the elite Barbican group, a special subset of England's Foreign Office. The Smythes work for the Barbican group and Lord Melbourne, who has been something of a father figure to Adrian. I pictured Anthony Hopkins as Melbourne. He's tough but he's kind.
For Adrian's brother Edward, I pictured Hugh Grant. Edward is sort of bumbling and unaware. He falls asleep on the couch in the middle of a party. And Cordelia, his wife, I pictured as Kirstie Alley. Edward and Codelia have two children, who Sophia thinks of as devil's spawn. I won't say whose children inspired these two because it wasn't any Hollywood tots.
Finally, my villain, Fouché, is Liam Neeson. I know Liam usually plays a good guy, but I think he can be bad when he wants to.
Shana's Casting Couch for LORD & LADY SPY
Did I mention any of your favorite actors or actresses? Who are your favorites in Hollywood?
LORD AND LADY SPY BY SHANA GALEN – IN STORES SEPTEMBER 2011
No man can outsmart him…
Lord Adrian Smythe may appear a perfectly boring gentleman, but he leads a thrilling life as one of England's most preeminent spies, an identity so clandestine even his wife is unaware of it. But he isn't the only one with secrets…
She's been outsmarting him for years…
Now that the Napoleonic wars have come to an end, daring secret agent Lady Sophia Smythe can hardly bear the thought of returning home to her tedious husband. Until she discovers in the dark of night that he's not who she thinks he is after all…
ABOUT THE AUTHOR
Shana Galen is the author of numerous fast-paced adventurous Regency historical romances, including the Rita-nominated BLACKTHORNE'S BRIDE. Her books have been sold worldwide, including Japan, Brazil, Russia, Spain, Turkey, and the Netherlands, and have been featured in the Rhapsody and Doubleday Book Clubs. A former English teacher in Houston's inner city, Shana now writes full time. She's a wife, a mother, and an expert multi-tasker. She loves to hear from readers: visit her website at www.shanagalen.com or see what she's up to daily on Facebook and Twitter.
To comment on Shana Galen's blog please click here.