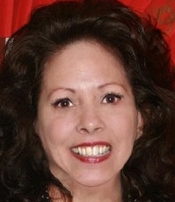 WINGS OF FIRE is the latest book in my Guardians of Ascension series.  It's a great title, isn't it?  I can say that, because I had nothing to do with it.
The creation of the title was a collaboration between my agent and my editor, and a back and forth that took some time.  I interjected ideas now and then, but mainly the inspiration came from them.  However, the moment the title became official, my mind started shooting off fireworks about what I could do with those words:  wings…of…fire!  Wings on fire, wings erupting in flames, powerful wings, and on and on it went until one day an entire plotline emerged around that title.
I can't give too much away, though!  If I told you what I did with all that fire, then you'd know how the story develops and ultimately how it ends.  So, I'll leave it there, fearing to spoil the fun.
I love writing paranormal romance, more than I can say!  When the genre emerged, I thought I'd died and gone to heaven.  I'm sure many of you who read paranormal probably feel the same way.  I can remember reading the first book of Sherrilyn Kenyon's Dark Hunter series and getting hooked so fast my head spun!  Other authors followed until one day I woke up and knew, as in KNEW, I had to create my own paranormal series!
What came out of that desire, was a series built on a brotherhood of hunky winged vampire warriors who found themselves confronted by powerful women, with emerging preternatural abilities, in serious need of protection.
I've worked hard to stay true to the genre, by making sure that familiar elements are included but offering my own twist on these elements, by expanding the series concept as book builds on book, by exploring the darkness within, and by relating the human experience in paranormal terms.  So far it's been a blast!
So, when I ponder WINGS OF FIRE and where the story came from and how the title came to be, I'm amazed at all the paths that led to this third book of the series, and to a gorgeous vampire warrior bearing extraordinary wings.
Today, I'll be giving away a signed copy of the  winning commenter's choice of:  ASCENSION, BURNING SKIES or WINGS OF FIRE!
World of Ascension novels
You can find me at carisroane.com, at Twitter @carisroane, or you can contact me at [email protected].
You know what I'd love to hear about today?  If you could create your own series, based on everything you've read, what would that series look like?  What would drive you to a bookstore in a blizzard to buy that novel?
Blessings,
To comment on Caris Roane's blog please click here.