I'm actually two people! Yes, we are co-writers who share a brain… and a love for romance. Sometimes we're like Dr. Doolittle's Push Me-Pull You, the two headed llama, but it's all fun!
So some of the answers below may have two responses because we can't agree on much of anything besides hot heroes.
Favorite vacation place: Hawaii and London
Favorite season: Summer and Fall
Number of kids: 3 and 2
Name the states you've lived in: Oregon, Colorado, Montana, Maryland, Georgia, New York, Nebraska
Favorite super hero: Wonder Woman (duh!)
Favorite color: Orange and green
Birthday month: October and November (party time!)
Favorite holiday: Christmas
Favorite flavor of ice cream: What flavor is bad?
Years married: 22 and 18
How do you like your coffee? Caffeinated
Hair color: Blond and brown
Favorite book genre: Sci-fi and Romantic Supense
If you could give a hero only one characteristic, what would it be? Hotness and honor
Favorite food: Anything we don't have to cook
Spicy or mild? Spicy!
Favorite sports team: Broncos and Penguins
Onion rings or french fries? Both!
Favorite exercise: Turning the page in a book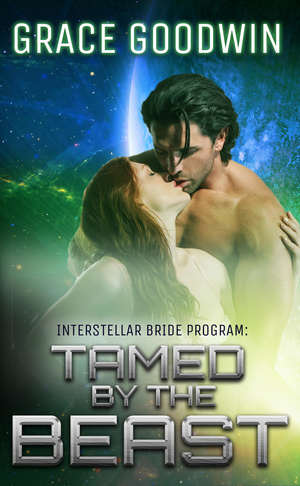 When Tiffani is mated to an Atlan warrior believed lost to mating fever, she will stop at nothing to save him, including sneaking into an Atlan prison to seduce his beast….
Sick and tired of the dead-end path her life is taking, Tiffani Wilson heads to the nearest Interstellar Bride processing center to start over. She's promised an amazing mate, an Atlan Warlord who will not only relish her plus sized body, but heal her lonely heart.
Commander Deek of Atlan has lost control of his inner beast and sits in an Atlan prison cell awaiting execution. Unfortunately, nothing can save an unmated male.
When Tiffani's transport to Atlan is denied due to her mate's unstable condition, she will stop at nothing to save him and the life she was promised. Her mate is out there, he's in trouble, and she knows she's the only one in the universe who can save him.
Deek and his inner beast take one look at Tiffani's soft, lush body and know they will do anything to possess her, even if it means pushing her sensual limits or taking her over his knee. But it's not just Deek's tenuous hold on the beast that stands in the way of their happily-ever-after, for Deek's descent into mating fever was no accident, and his enemies will not surrender so easily.
Romance Science Fiction [Krill Press, On Sale: November 4, 2016, e-Book, / eISBN: 1230001409376]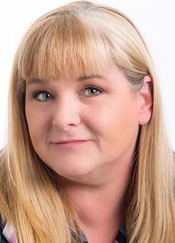 Once upon a time, a young girl was born into an average, working class family. The wee little girl, convinced she was not an average child but was, in fact, a fairy princess, longed to leave the mundane world behind and live her dreams. She grew up, went to school, and when she'd grown too big to wear tutus and tiaras in public without drawing unwanted attention, turned to writing down her fantasies instead. Now a bit older, her fantasies have grown to include sexually dominant men who know how to ensure a woman's pleasure. Grace believes all women should be treated like princesses, in the bedroom and out of it, and writes love stories where men know how to make their women feel pampered, protected and very well taken care of. She currently lives in Oregon where she spends her days writing, and her nights in the arms of her very own Prince.