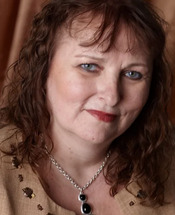 IF THE SHOE KILLS is set in the days just before Thanksgiving. Like Jill Gardner, my amateur sleuth, I stress about the upcoming holidays. Will the turkey be done? Will it be dry? Does Uncle Leo like ham better than turkey? Should we serve both?
This year, I'm adding in a medical procedure so I'll be out of commission for a few days mid-November. Which adds to the stress as I can't do the cleaning, cooking and shopping I enjoy. But I've decided to think of my limitations as a forced take care of Lynn time.  J
So let's chat about strategies to make the holidays a soothing time rather than a stressful time. Add in your favorites too.
Here are my top five must do's –
Schedule only the things you want to do. I know, family responsibilities may take you places where you just don't want to go, but for the other things, do you have to say yes to every invitation? Chose the ones you enjoy, do a few required events, and the rest, politely decline citing prior commitments. They don't need to know your commitment is a planned evening at home watching the Charlie Brown special.
Don't forget to share your childhood favorites with your family. Just because the shows are old and or old fashion, doesn't mean your kids won't get a kick out of the stories. My favorite? Santa Claus is Coming to Town with the animated clay puppets. And of course, Burl Ives in the Rudolf story.
Make at least one special dessert or cookie recipe you don't normally cook. Your kitchen will smell amazing and you'll have treats to share with co-workers and neighbors.  My favorite? Pumpkin Marble Cheesecake.
Tree or no tree? If you don't celebrate Christmas this decision is more, decorate or don't. I tend to decorate every other year. And I've started only putting out the things I really love.  That way the house feels like the holiday's without looking like Santa's workshop. Unless you really love decorating.
Finally, make sure you have some quiet time for you. In my case, I read a real, long book every holiday. Last year, it was Stephen King's Doctor Sleep. This year, I'm going with Deborah Harkness's The Book of Life.  Sitting for hours, curled up with a great story is my form of bliss. Yours may be different.
So tell me, what special things are you doing for the holidays?  Leave a comment for a chance to win an e-copy of IF THE SHOE KILLS.
Lynn
About IF THE SHOE KILLS
The tourist town of South Cove, California, is a lovely place to spend the holidays. But this year, shop owner Jill Gardner discovers there's no place like home for homicide. . .
As owner of Coffee, Books, and More, Jill Gardner looks forward to the hustle and bustle of holiday shoppers. But when the mayor ropes her into being liaison for a new work program, 'tis the season to be wary. Local businesses are afraid the interns will be delinquents, punks, or worse. For Jill, nothing's worse than Ted Hendricks–the jerk who runs the program. After a few run-ins, Jill's ready to kill the guy. That, however, turns out to be unnecessary when she finds Ted in his car–dead as a doornail. Officer Greg assumes it's a suicide. Jill thinks it's murder. And if the holidays weren't stressful enough, a spoiled blonde wants to sue the city for breaking her heel. Jill has to act fast to solve this mess–before the other shoe drops. . .
"Murder, dirty politics, pirate lore, and a hot police detective: Guidebook to Murder has it all! A cozy lover's dream come true." –Susan McBride, author of The Debutante Dropout Mysteries
Buy IF THE SHOE KILLS today!
Amazon | B&N | Goodreads | Twitter | Facebook | Website | Amazon Author Page
About the Author
USA Today and New York Times best-selling author Lynn Cahoon is an Idaho native. If you'd visit the town where she grew up, you'd understand why her mysteries and romance novels focus around the depth and experience of small town life. Currently, she's living in a small historic town on the banks of the Mississippi river where her imagination tends to wander. She lives with her husband and four fur babies.