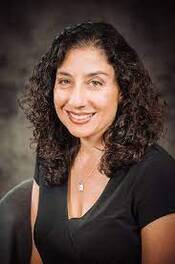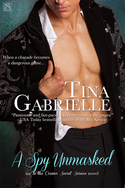 Hello to everyone at Fresh Fiction! I'm so excited to be here on the launch date of A SPY UNMASKED. It's the first book in The Crown's Secret Service series and introduces a master spy and safecracker and the feisty lady inventor who captures his heart.
I have always loved romance novels with lots of intrigue. Romances with spies are one of my favorites. I was excited when I came up with the idea for my new historical romance, A SPY UNMASKED, but before I sat down to write the series I thought of all the reasons why spies are so popular.
They're mysterious and dangerous
You never know what they're thinking. Is our hero good or does he side with the villain? Spies blur the lines leaving the reader with an irresistible need to unearth all their secrets and find out the truth. They're also dangerous and can hold their own in a fight and have training far beyond the average person. They have close calls, narrow escapes, but somehow they always end up escaping. Of course, it helps that they're athletic and the men are always well-built. I also love when the intrigue surrounding the spying is interwoven with the romance. The result is a sizzling read you can't put down until the end.
Gadgets galore!
Spies have cool gadgets. The best example is Q for James Bond. The Earl of Kirkland in A Spy Unmasked is an expert in the fine art of finessing open safes. He has state of the art lock picks and he uses them on more than one occasion. The scenes where he was opening the safes were very fun to write.
They're fight the good fight
I think the biggest reason spies are so popular is because they believe in a higher cause and are willing to sacrifice to achieve it. They put themselves in danger and never give up despite the mounting odds. It's heroic and romantic. This type of character resonates with the reader. Who can resist rooting for the hero?
A spy is only as good as his villain
Great spies must also have great villains. A master spy is only at his best when he's challenged by a worthy opponent. We love to read how our hero outsmarts and outfights their greatest enemy.
A spy has good allies
Just as a spy needs a worthy opponent, he needs worthy allies. Spying is a lonely business and we can't wait to see who comes to our hero's aid. It may be someone who's been wronged by the villain or who's noble and wants to right the wrongs in the world. In romances we hope it's the heroine or hero and we read with anticipation of how their relationship with our spy evolves. Which brings me to my next point…
They're super sexy
Spies in romances are sexually confident. They know they're sexy and they use it to their advantage during their missions. The women they encounter are smart and strong-minded and although they may initially resist our hero, we love to read how our spy slowly charms and tempts them into his arms. James Bond comes to mind here. He's elegant, self-confident under pressure, and always sexy. He has style, class, and sophistication. What woman wouldn't love him? And if our heroine is the spy? We enjoy watching as she conquers the hero with her intelligence and feistiness.
So what do you love about spies in books? Please share for a chance to win an ebook of IN THE BARRISTER'S CHAMBERS (the first book in my award-winning Barrister Series)!
About A SPY UNMASKED
The mission did not go quite as Robert Ware–known in society as the new Earl of Kirkland–planned. A spy in the service of His Majesty, Robert is a "guest" at a masquerade party as he retrieves vital information for a murder investigation. Until he's quite unexpectedly interrupted by an exquisite, masked woman with glittering green eyes. And a pistol she has cocked and aimed right at him…
Lady Sophia Merrill has defiantly taken up justice's shining sword, determined to expose the brigand who murdered her eccentric but brilliant father, and stole his latest invention. Now she must masquerade as Robert's betrothed in order to infiltrate the Inventor's Society and find the killer. But the undeniable potent attraction between them not only imperils the investigation, but Sophia's reputation… and both of their lives.
About Tina Gabrielle
Award-winning author Tina Gabrielle is an attorney and former mechanical engineer whose love of reading for pleasure helped her get through years of academia. She often picked up a romance and let her fantasies of knights in shining armor and lords and ladies carry her away. A Spy Unmasked is the first book In The Crown's Secret Service series. The second book in the series, At The Spy's Pleasure, is coming in April 2015 from Entangled Publishing. She is also the author of adventurous Regency historical romances, In The Barrister's Bed, In The Barrister's Chambers, Lady Of Scandal, and A Perfect Scandal from Kensington Books. Tina's books have been Barnes & Noble top picks, and her first book, Lady Of Scandal, was nominated as best first historical romance by Romantic Times Book Reviews. Tina loves to hear from readers. Please visit her website for free monthly contests and giveaways.