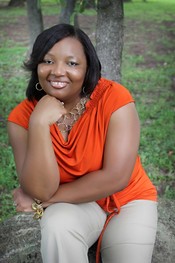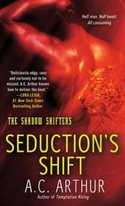 I've been asked more times than I can count now, "Why would you write about humans that could shift into panthers?" And each time I'm asked I have to think on the answer. It's true that there is no love between myself and the feline species, however, there's something about the jaguar that gets me every time I look at one.
The jaguar, or panthera onca, it has a nice ring to it once you say it a few times. That coupled with the sleek and menacing look they have created the picture of the perfect new species. I figured this new species to be the best of both worlds—drop-dead gorgeous, perfectly sculpted body, fierce protective streak, charismatic and lethal when crossed. That's an ideal description of The Shadow Shifters.
I love the alpha hero, the take your breath away, dominating male that knows what he wants and doesn't hesitate to go get it. Teaming him up with an in-your-face-independent female is always a task that gets the sparks flying. Dropping them both in a world that will fear what they really are amidst a growing political drug scandal is just the icing on the cake.
In the first installment of The Shadow Shifters TEMPTATION RISING, Roman Reynolds and Kalina Harper are charged with setting this stage for this brewing war between the Shifters and the Rogues. They're living in Washington, D.C. where Kalina is a narcotics detective and Roman is an attorney. Together they discover the newest threat to the human and Shifter world, head Rogue, Sabar, who has set his sights on Kalina.
Rome and Kalina's journey leads right up to the second installment, SEDUCTION'S SHIFT, where Nick Delgado must travel to the home of the Shifters, the Gungi Rainforest, to rescue his mate from Sabar's evil clutches. The stakes are higher now as the Shifters return to the States to discover a new drug has hit the streets with political ties to its distribution.  With a relevant theme and an irresistible cast of sexy as hell shifters, I think I now know the answer to the original question.  I wanted to write stories that would entertain and intrigue and leave readers panting for more. What better way to do that than to have them panting for panthers!
To comment on A.C. Arthur's blog please click here.