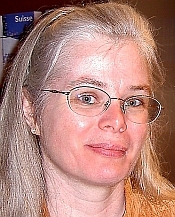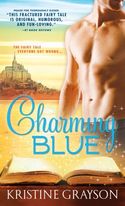 This summer, a fiction writer/blogger declared that all writers must revise their books according to reader reviews.
Now let me be the first to state that I love my readers. A lot. My readers have given me lots of ideas and motivation. For example, the readers were the first to ask me if Sancho Panza, who first appeared in UTTERLY CHARMING, would get his own story. Hmmm. Write about a guy who resembles Travelocity's roaming gnome? As the hero? Really? Okay. I decided to give it a go, and that resulted in COMPLETELY SMITTEN.
Readers have asked if I would write more about the Fates, and I did in the Fates Trilogy. (You can get all three books in one volume as an e-book.) Readers who've finished my latest, CHARMING BLUE, want Tank's story, and believe me, I'm considering it. (But I'm also rather fond of Ramon and Gunther as well.)
Yet I think rewriting to reader reviews is a bad idea. It would be a great idea if every reader said the same thing. But they don't. For instance, after Sourcebooks offered WICKEDLY CHARMING for free as an e-book promotion last fall, I got two back-to-back reviews.
The first said my sweet romance did not have enough sex in it. How could it be a romance, the reader asked, if there was no sex? I felt all of my 50-plus years on that one. I wanted to find that poor reviewer and tell her the difference between sex and romance, in a sort of get-off-my-lawn kinda way.
That reaction lasted all of a minute. Because the very next review of the book said that WICKEDLY CHARMING had too much sex. Much too much for a sweet romance.
Full disclosure: there's some kissing and a fade-to-black sex scene toward the end of the book.
Apparently, that was too much for the second reviewer. I don't know if I should have faded to black earlier or if there should have been no hint of sex at all.
So…if I'm to rewrite my books to respond to reader reviews, how do I deal with those? Have removable sex scenes for those who don't want them? Imagine that: It's a sweet romance, but if you want more explicitness—no fading to black—pick up the corner of this page and peek under it for the hot action.
If only books worked that way.
Books work this way: Sometimes a book works really well for a reader, and sometimes it doesn't. It comes down to reader taste. My books are deliberately quirky. I don't see the world the same way everyone else does.
For example, in the real world, Bluebeard is a villain. I decided to make him the hero of CHARMING BLUE. Does that mean I'm sanctioning mass murder of wives? Naw. It just means that Blue's been misunderstood for centuries, and only Cantankerous Belle (the aforementioned Tank) knows it. She manages to convince Jodi Walters to at least talk to Blue—and sparks fly.
Do I expect Blue's story—which is one part romance, one part fantasy, one part mystery, and one part Grayson—to appeal to everyone? Heck, no. But if you like unique and fun reads (as one reviewer called it), then this is the book for you.
I'm planning to write more books. You know that Rapunzel has hair issues, right? And she needs to work a few things out with her Prince Charming as well. That's next. After a few more Christmas stories, like UP ON THE ROOFTOP, and maybe that mystery that I've been wanting to write for a while now. After all, someone's been messing with Cinderella, and that needs a resolution. I just have to figure out what it is—with just the right amount of sex scenes, of course.
Whatever that means.
To comment on Kristine Grayson's blog please click here.